Resources › Parts & Accessories
Hydro-E-Lectric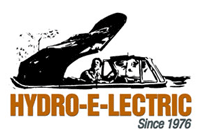 We carry a full line of convertible tops, convertible top cylinders, convertible top motor pumps, convertible top hose sets, weatherstripping, convertible top latches, boots, well liners, carpet sets, manuals, relays, window cylinders, window motors, hold down tension cables, vent gears, car covers, header bows, rear tack bows trim sticks and much more for foreign and U.S. cars from 1946 through present day.
National Parts Depot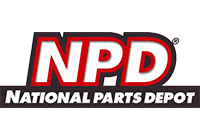 National Parts Depot is unique in the automotive parts mail-order industry because we ship from 4 strategically - located, fully - stocked warehouses. This enables us to deliver parts to most of the continental United States in just 1 to 3 business days - much faster than any of our competitors and at a lower cost. That's why we're the premier supplier of concours-correct parts and accessories for the Thunderbird, Mustang, Camaro, Chevelle, Firebird, Trans Am, El Camino and Ford Truck.