Classic Car Resources
Resources for classic cars whether you're buying, selling, restoring or just enjoying.
Woodside Credit - Apply Now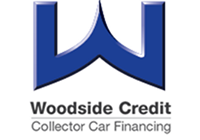 Classic, Collector and Exotic Car loans with THE LOWEST MONTHLY PAYMENTS! When financing your classic car and collector car, we are all about performance. We are committed to providing our clients with fast, friendly and professional service. For over a decade, Woodside has been recognized as the leading lender in the classic car and collector car market by manufacturers, dealers, and automobile enthusiasts. Additionally, we are endorsed as Barrett-Jackson's exclusive lender. Apply online or Call our friendly staff today at 800-717-5180
Category: Finance
Browse By Category:
Advertisement
Classics on Autotrader provides the best resources for your classic car, muscle car, project car, and classic truck buying needs. Need to find shipping, insurance or financing services for your classic car? From Appraisals & Inspections, Books & Shop Manuals, and Tires & Wheels to Financing and Insurance, Classics on Autotrader has your classic car buying needs covered.