Classic Car Parts & Accessories
Find the parts you need for your classic car, muscle car or hot rod

PerTronix Performance Brands
Powering the Automotive Culture: PerTronix Performance Brands houses the automotive aftermarket's top shelf manufacturers of performance products including PerTronix Ignition Products, JBA Performance Exhaust, Doug's Headers, and Patriot Exhaust. From ignition products to exhaust systems for Hot Rods, Custom and Muscle Cars to late model cars, trucks and motorcycles, PerTronix Performance Brands industry savvy and expertise provide spark horsepower, sound and unrivaled performance for nostalgic to modern enthusiasts alike.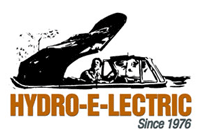 Hydro-E-Lectric
We carry a full line of convertible tops, convertible top cylinders, convertible top motor pumps, convertible top hose sets, weatherstripping, convertible top latches, boots, well liners, carpet sets, manuals, relays, window cylinders, window motors, hold down tension cables, vent gears, car covers, header bows, rear tack bows trim sticks and much more for foreign and U.S. cars from 1946 through present day.

TREMEC
The iconic TREMEC brand is known for robust, superior quality manual and dual-clutch transmissions found in popular muscle cars, sports cars and supercar badges. TREMEC leverages this OEM prowess in the motorsports and performance aftermarket — providing some of the most celebrated high-performance transmissions available to serve the automotive enthusiast and sportsman racing communities.