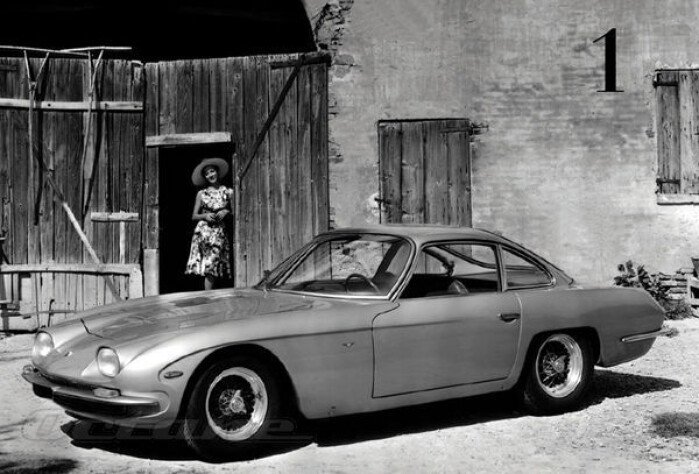 Lamborghini's 50th anniversary has been and gone, but we need no such excuse to prattle on about the visual and visceral thrills of the marque's supercars – so here are five we'd recommend.




(1)  Lamborghini 350GT
The first Lamborghini, apocryphally conceived by Ferruccio Lamborghini because he was affronted by Enzo Ferrari's antipathy to customer feedback, but more likely because a helicopter venture didn't get off the ground, and he was looking for a replacement business challenge. At its heart was a fabulous quad-cam 3.5-liter V12 engine, the work of Giotto 'Mr 250 GTO' Bizzarrini, mated to hand a five-speed ZF gearbox, a chassis by Dallara and a characterful, if not jaw-dropping, GT body from Touring. The former tractor tycoon Ferruccio was feeling his way, and only 120 350GTs were made in 1964-65, but there was no doubt he was on to something.




(2)  Lamborghini Miura
Lamborghini's engineering team yearned to build a racing car, but the boss got them to focus instead on transferring racecar tech to the road. The early results, presented at the 1965 Turin Motor Show, were mouth-watering: a spectacular new chassis boasting a transverse, mid-mounted four-liter V12 was enough to convince wealthy playboys to put down a deposit, and with orders flooding in, Bertone's Marcello Gandini created one of the most achingly beautiful two-seater GT bodies ever. The car was named Miura, after a famous Spanish bullfighter, and its 170mph top speed – not to mention the astonishing balance, traction and cornering power conferred by the mid-engined layout – made it the grand-daddy of all supercars.




(3)  Lamborghini Espada
Surely one of the most sizzlingly exotic full four-seaters ever created, the Espada was, in Lambo terms, a massive seller, with 1217 cars shifted between 1968 and '78. In many ways it was Bertone's Lamborghini Marzal concept made legit for the road and, even through it didn't have that car's massive lift-up doors, it was equally dramatic. Later cars could hit 155mph when maximum power from the front-mounted V12 reached 365bhp, and the company couldn't find the right five-speed gearbox for the Espada so it made its own. The car looks, from its broad stance, like it might be a handful to drive, but thanks to superb, fully-independent, wishbone suspension, the compromise between ride, handling and stability is masterful. They don't all have power steering but, boy, do all Espadas need it!




(4)  Lamborghini Countach
Lamborghini's Countach eclipsed even the Miura as the ultimate exotic sports car. Wedge-shaped concept cars had enlivened motor shows for years, but the Countach was for real. The stylist was again Marcello Gandini at Bertone but, in contrast to the Miura, the Countach was razor-edged and pointed in detail, with the cockpit positioned well forward and the doors opening upwards and rotating forward through 45 degrees in a scissors-action – unprecedented automotive theatre. In bright yellow, the best was also the first, the 170mph LP400, before the car later became cluttered with needless air dams.




(5)  Lamborghini Diablo
It is tempting to make our fifth and final pick the LM002, Lambo's loony V12 off-roader that's crested many a Middle Eastern sand dune. But connoisseurs should really want an early Diablo in the garage. It was the last of the marque's supercars to be developed before Audi took over in 1998 to exert some German corporate sanity, and the 5.7-liter 48-valve V12 just managed to tickle the two-seater wedge into the 200mph category. Upon its debut it was the world's fastest production car and, with Gandini's styling, one of the most dramatic looking. They'll never be cheaper than they are now, so act fast…
Published Dec 7th, 2015
More Classic Car News & Article Categories:
Related Articles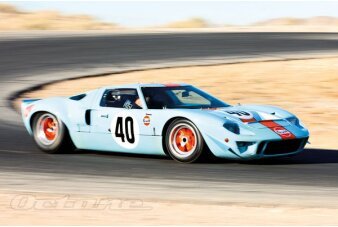 While every factory Ford GT40 is special, some are more special than others.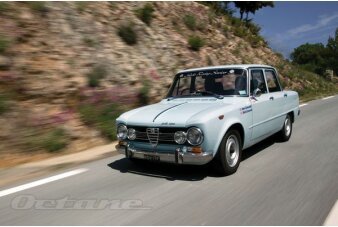 For the Linwoods historic rallying seems to come naturally.
×
Top Five Lamborghinis Of All Time