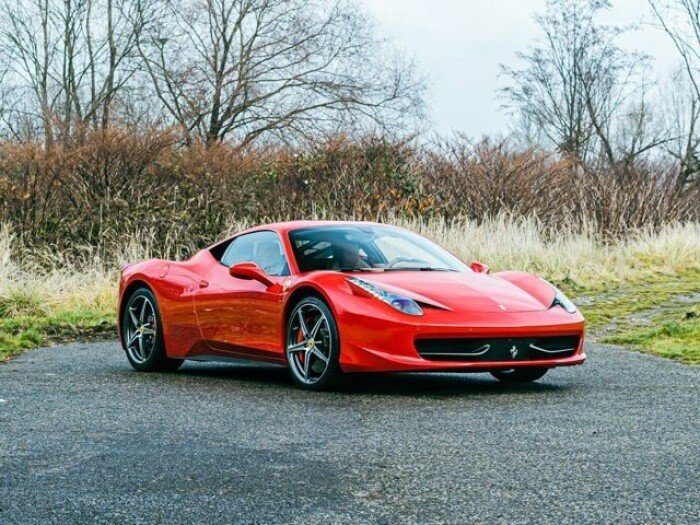 Table of Contents
We Ranked the Top 10 Ferrari Models
Have you always dreamed of owning a classic Italian car like a Ferrari? Admit it; perhaps you fancy yourself as the neighborhood Ferris Bueller, playing hooky from work while you spend the day driving around in a classic Italian sports car. As tempting as it may be to buy a Ferrari, everyone knows it isn't the initial purchase price that hurts your wallet but the maintenance, insurance, and repair bills. Oh, the repair bills! It is worth saying twice to emphasize the point.
Buying a new Ferrari comes with the challenges of a long wait list or being "approved" as a buyer after developing a relationship with your local dealer. Given this, we wanted to pull together a list of the best 10 used Ferrari models listed for sale on Classics on Autotrader over the last year just for you - the Italian dreamer inside all of us. We narrowed this list down based on traffic to the top Ferrari models listed for sale on our site, old and new, from the last 12 months and by Ferrari models that caught our eye, for one reason or another, instead of merely looking at the lowest or highest-priced Ferraris for sale. This explains why models like the SF90 Stradale, which sells for $700,000 or more, didn't make this list. After all, we wanted to have a good mix of Ferrari cars that could be obtainable. Every photo below is from an actual Ferrari that was listed on our site recently.
#1 Ferrari 458 Italia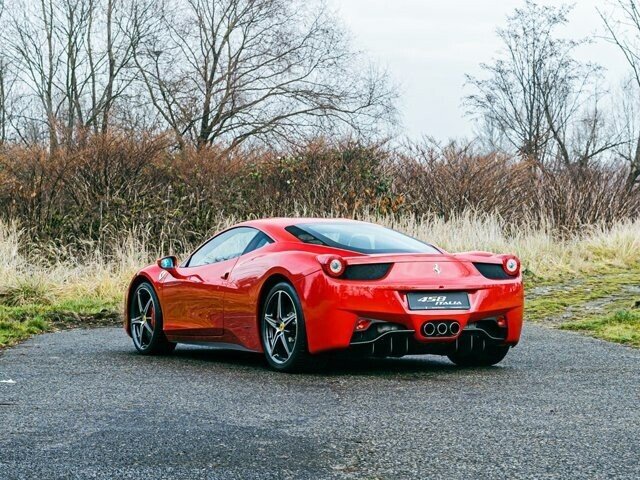 This
2011 Ferrari 458 Italia
was listed by
RM Sotheby's (Indiana)
for auction.
Produced from 2009 – 2015, the Ferrari 458 Italia has gained a cult-like following. The 458 has exceptional steering, responsive handling, and an overall well-balanced feel. Past owners have talked about how this mid-engine Ferrari becomes an extension of yourself when you're driving it in that there is a strong connection between the driver and the car. The interior of the 458 is driver-focused with all the key buttons integrated into the steering wheel and the exterior has clean and flowing design lines from bumper to bumper. The muffler's stock sound delivers a deep growl that is music to our ears while the 7-speed, dual-clutch automatic transmission and the throttle response are both lighting fast. The mid-engine in the 458 was the last naturally aspirated V8 made by Ferrari, and this alone may be a reason why the prices of this model have increased over the years. We would not be surprised if the demand, and prices, of the base 458 continued to rise over the next five years.
Ferrari 458 Italia recommended model years and pricing
Recommended model years: 2011-2014
How much is a Ferrari 458 Italia? $180,000 - $270,000 (base model)
#2 Ferrari 308 GTB/GTS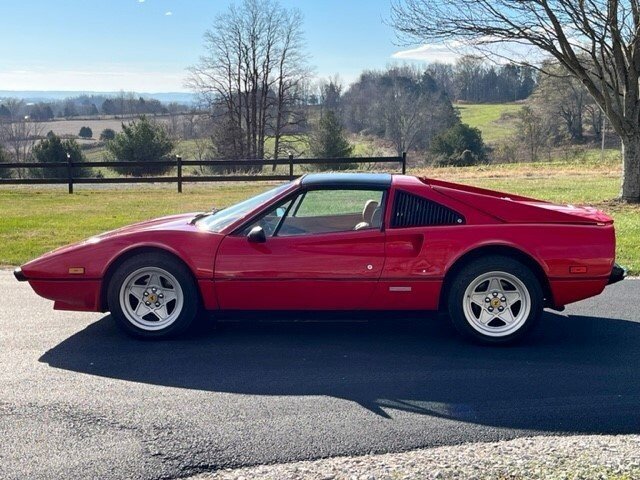 This
1984 Ferrari 308 GTS
was listed for just under $85,000 by a private seller.
The V8 mid-engine Ferrari 308, which was featured in the 1980's TV show Magnum, P.I. starring Tom Selleck, comes in a Berlinetta version (GTB) and a targa-roof version (GTS). Produced from 1975 to 1985, the body was designed by Pinnifarina, who also designed the 308's predecessor the Ferrari Dino 246. Although prices of 308's have come up in the last 10 years, these cars were "affordable" if you were lucky enough to buy one between 2000-2015. Compared to newer Ferrari models, the maintenance is easier and feasible and if you have a garage, you could save yourself some expensive repair bills by doing the work yourself. For example, both the clutch kit and the 3-year major service kit average around $1,000 each, which is far less than what a Ferrari dealer would charge you. Overall, they are much simpler than modern Ferraris. There were approximately just over 12,000 units produced during the 308's 10-year production run.
Ferrari 308 GTB/GTS recommended model years and pricing
Recommended model years: 1976 – 1979 (pre-injected carbureted models)
How much is a Ferrari 308? $75,000 - $95,000
#3 Ferrari 328 GTB / GTS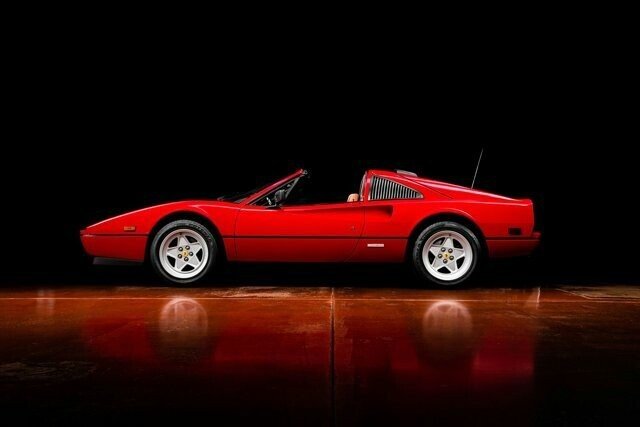 This 1988 Ferrari 328 was listed for sale by
RK Motors Charlotte
for $119,900.
There were 7,412 Ferrari 328's produced between 1985 – 1989 and it came in a coupe and a removable targa top bodystyles. To the untrained eye, one might mistake this for the 308 as they share similar design lines, engine and chassis. The 328 has seen an increase in value over the last few years and as recently as 2019, you could find examples selling for around $35,000. That isn't the case anymore. The 328 is more reliable than the 308, as Ferrari worked out all the previous mechanical issues. There were only 1,344 GTB versions produced so if you want an exclusive car, we'd suggest that one. ABS brakes were introduced in the final production year. Overall, the 328 is a fantastic analog sports car and maintenance is somewhat reasonable as parts are easy to find.
Ferrari 328 GTB / GS recommended model years and pricing
Recommended model years: 1989 (ABS brake version)
How much is a Ferrari 328? $85,000 - $135,000
#4 Ferrari 360 (Modena, Spider)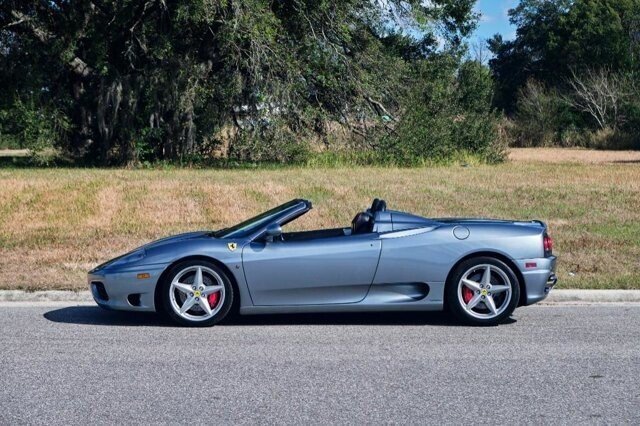 Past and Present Motor Cars
was selling this
2001 Ferrari 360
Spider for $99,901.
The Ferrari 360 came in a coupe version, known as the 360 Modena and a convertible version, called the 360 Spider. Two issues that plagued the 360 were a failure of the cam variator that would result in catastrophic engine damage and clutch wear-and-tear, a $5,000 bill to replace. The 360 model years were from 2000 – 2005. When it first came out, the mid-engine 360 featured an all-aluminum reinforced chassis underneath with flowing design lines; the two combined resonated with Ferrari enthusiasts. One of the reasons the 360 model has maintained its popularity over the years is because the maintenance costs are reasonable. There were over 17,000 360's produced worldwide. The Challenge Stradale was the most limited produced version with only 1,288 manufactured. If you're serious about owning one you may want to read Doug Demuro's article on Buying a Used Ferrari 360 Modena: Everything You Need to Know.
Ferrari 360 recommended model years and pricing
Recommended model years: 2002-2005
How much is a Ferrari 360? $105,000 - $165,000
#5 Ferrari Roma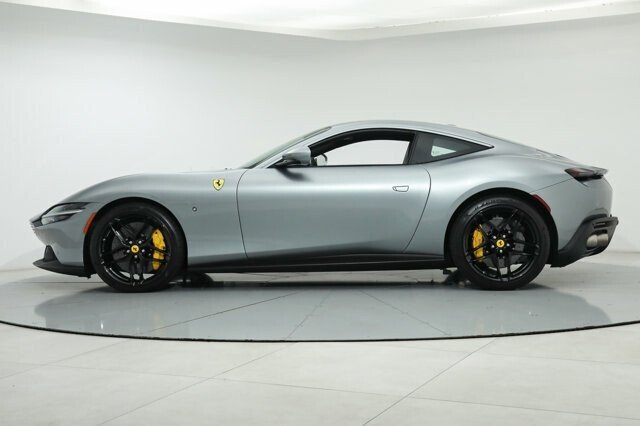 This
2021 Ferrari Roma
was listed for $279,900 by
Ferrari Maserati Alfa Romeo Fort Lauderdale
.
The Ferrari Roma, which made its debut in 2020, is not a classic but this grand touring (GT) car is understated and sleek but retains the handling of a ninja with the typical top-notch performance only Ferrari can produce. The Roma, among all the other Ferrari models on this list, could be a daily driver given its comfort and how accessible the car is. This model has been awarded several automotive design awards (Red Dot, Auto & Design Magazine, 2021 Esquire Car Awards). One knock on the Roma has been the amount of technological assistance (Ferrari Dynamic Enhancer) that aids even the clumsiest of drivers although it can all be turned off. The Roma is a rear-wheel drive, V8-powered front-engine coupe worthy of a day at the track, a leisurely drive down your favorite windy road, or a trip to your favorite coffee shop.
Ferrari Roma recommended model years and pricing
Recommended model years: 2020 - Current
How much is a Ferrari Roma? $275,000 - $370,000
#6 Ferrari 488 (Pista, Spider, GTB)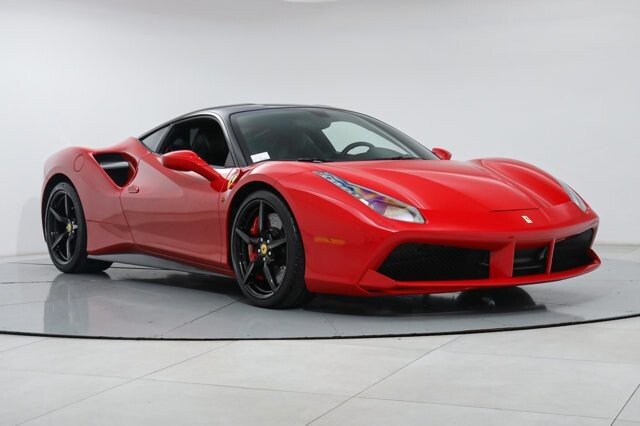 This
2018 Ferrari 488 GTB
was listed by Ferrari Maserati Alfa Romeo of Fort Lauderdale for $309,900.
Replacing the 458 starting in 2015, the 488 is available in three variations; the 488 Pista, 488 Spider, and 488 GTB, was named 2015's "Supercar of the Year" by Top Gear, Motor Trend's "Best Driver's Car" for 2017 and received a Red Dot award for design in 2016. As we mentioned above, the 458 was the last naturally aspirated engine which was replaced by a 3.9-litre twin-turbocharged V8 engine in the 488, that easily best's the 458's performance: 661 horsepower, 560lb-ft of torque and 0 to 60 in three seconds flat. Bottom line: the 488 is a performance beast. If you're considering either the 458 or 488, your decision will come down to whether you prefer the sound of a naturally aspirated vs. turbocharged engine, how much you value pure performance, and the interior / exterior design differences between the two cars.
Ferrari 488 recommended model years and pricing
Recommended model years: 2016-2019
How much is a Ferrari 488? $225,000 - $815,000
#7 Ferrari Testarossa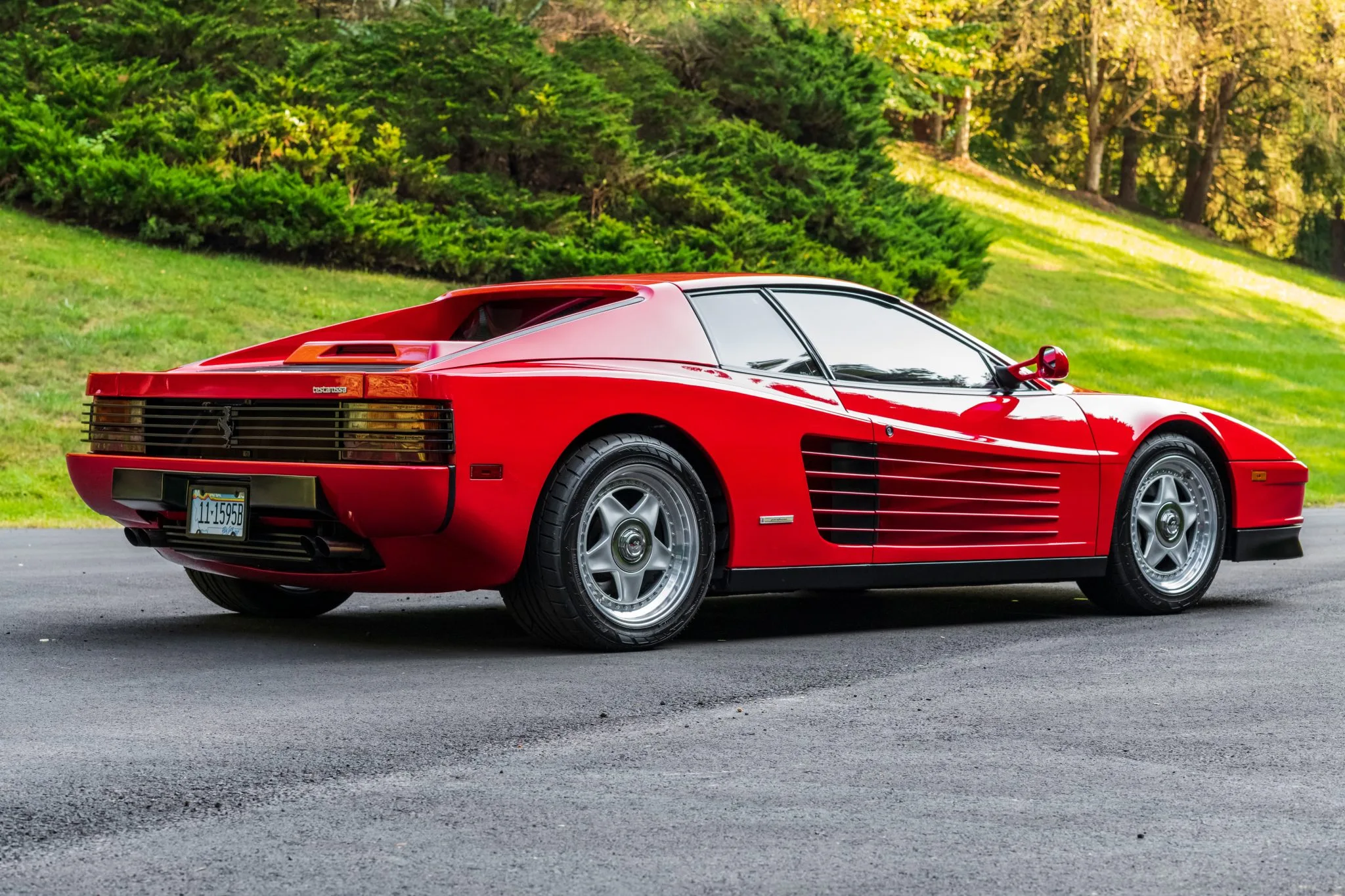 This
1987 Ferrari Testarossa
was listed for $159,000 by
Valley Classics
.
Manufactured from 1984 – 1996, including the 512TR and F512 M, there were just over 9,900 Ferrari Testarossa units that rolled off the Maranello factory floor and this 12-cylinder mid-engine Ferrari came to define the 1980's, thanks in part to their inclusion in the 1980's TV hit series Miami Vice. When we ranked the top 15 classic cars ever made, the Testarossa came in at #7 on our list and we can see why; when it was released, it was one of the fastest road-production cars on the planet. If you've never driven one before, their steering can seem heavy, and the suspension may seem unforgiving. The 512TR was a much better version of the original, and their prices reflect that as they currently command $300,000 or more; just beware that some 512TR owners have reported possible transaxle issues in the early model years.
Ferrari Testarossa recommended model years and pricing
Recommended model years: 1987 - 1992
How much is a Ferrari Testarossa? $135,000 - $245,000
#8 Ferrari F430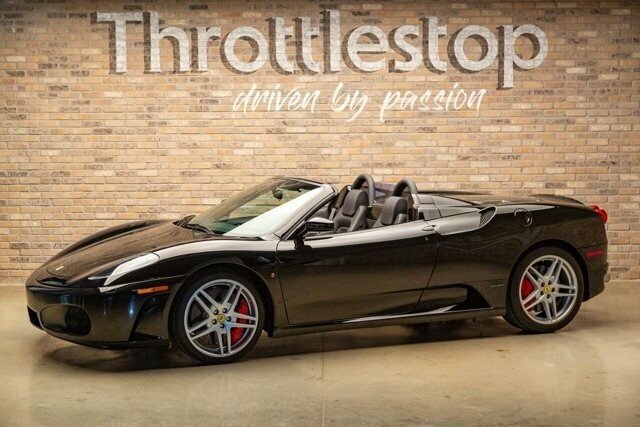 The
Throttleshop
was selling this
2008 Ferrari F430
Spider for $162,900.
When the Ferrari 430 debuted in 2005 it received glowing reviews for its F1 transmission, overall performance, handling, braking, suspension and ability to handle all types of road conditions. Ferrari took a technological and design leap with this car from its predecessor, the 360. When the 458 was released, the F430 wasn't viewed in such rose-tinted glasses which is why you saw them being touted as great "value" Ferraris. One benefit of the F430 is that there is no timing belt requiring servicing so your maintenance costs will be lower than most older Ferraris. If you're thinking about buying an F430 check under the nose for excessive scuffing since the car has no lift capability. Also, make sure the clutch engages around 1500 RPM, check to make sure the door handles and locking mechanisms work, the taillights aren't loose and check for cracks with the exhaust by the manifold. If you want a track car, the limited and rare 430 Scuderia version might be for you but be prepared to spend $300,000 - $450,000.
Ferrari F430 recommended model years and pricing
Recommended model years: 2008 – 2009 (carbon ceramic brakes were standard)
How much is a Ferrari F430? $135,000 - $325,000 (base model)
#9 Ferrari California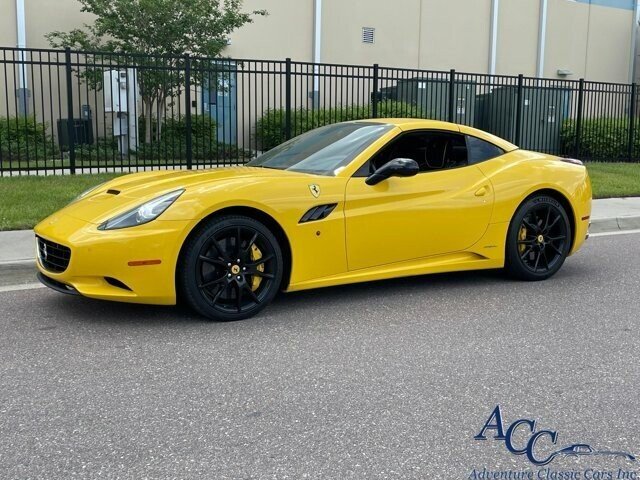 This
2014 Ferrari California
was listed for $116,900 by
Adventure Classic Cars Inc
.
Produced from 2008-2018, the Ferrari California is a grand touring (GT) car intended to be an "entry level" Ferrari that features a retractable hardtop convertible. When it was released, the California faced a tremendous amount of backlash from the Ferrari die-hards even going so far to claim that it wasn't a "real" Ferrari. Perhaps that criticism was a bit harsh looking back and lately, most pundits have warmed up to the California in recent years. Perhaps the California was unfairly compared to expectations set by the 458 Italia. In 2019 the average price of a California was around $80,000 but as of 2022, you'd be hard pressed to buy one for less than $115,000. We don't like the oddly small back seats but love the sound the California makes. In our opinion, there are many other Ferrari models on this list that we'd buy before the California. When we analyzed all the Ferrari listings on our site for this article, the California had the most individual listings.
Ferrari California recommended model years and pricing
Recommended model years: 2017-2018
How much is a Ferrari California? $115,000 - $200,000
#10 Ferrari Mondial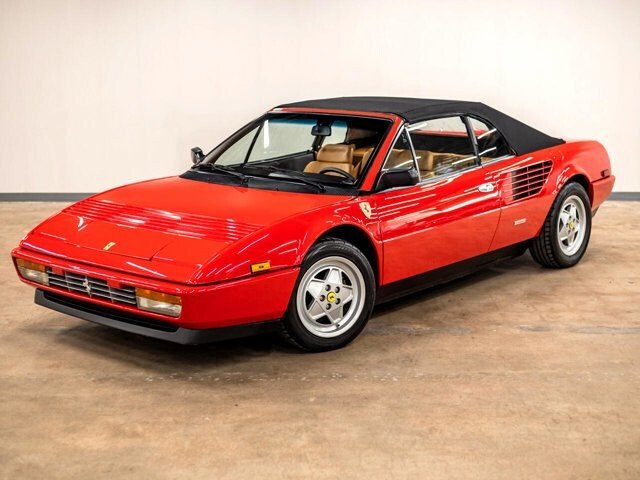 This
1987 Ferrari Mondial
was listed for $58,900 by
Elevation Motors
.
The inclusion of this model spurred a lot of debate. The Ferrari Mondial, produced from 1980 – 1993, gets a bad rap from most classic car enthusiasts. Maybe it's because of the hardened and chiseled lines which were a departure from Ferrari's typical flowing curves. The early models were notoriously unreliable, didn't handle particularly well and had mediocre power output at best. Did we mention that the car needs a massive service every 5,000 miles? Reading this back to ourselves now, how did this car make this list? Maybe we took pity on the poor Mondial. One thing you can't deny is their budget pricing that makes them somewhat of an attractive gamble. Our advice: if you roll the dice and buy one, find one that has been well maintained, be willing to do some repairs yourself and find a good network of independent repair shops specializing in old Ferrari's as a major issue will eventually come up.
Ferrari Mondial recommended model years and pricing
Recommended model years: 1982 - 1988
How much is a Ferrari Mondial? $40,000 - $65,000
How Much is a Ferrari?
As you can see from this list here, the cost of a Ferrari depends on several factors. The price for any specific Ferrari model could range from $40,000 to over $1,000,000. In doing the research for this Top 10 list, however, we found a lot of used Ferraris for sale in the $75,000 to $350,000 price range, so if we were going to set a budget, we would concentrate on that price range. If you aren't picky about the model, this is where opportunities exist. Don't forget to set aside at least $15,000 to $30,000 per year for the astronomical Ferrari repair costs.
In terms of a monthly car payment, if you purchased a Ferrari for $150,000 and put down $25,000 down at a 3.5% interest rate over 60 months and a 6% state and local tax rate, your monthly payment would be $2,438 per month.
Cheapest Ferrari
If you're interested in finding the cheapest Ferrari, you've come to the right place, but buyer beware as some of these low-priced examples may have hidden issues. The Mondial, produced from 1980 – 1993, often can be found for sale for around $75,000 and the more desirable 308 GTB/GS, made from 1975 – 1985, goes for around $80,000 to $130,000. We also found 412's, 348's, 355's and 400i's all with asking prices of under $100,000 recently. We highly recommend a pre-purchase inspection by a reputable Ferrari mechanic on any car you're considering buying and wouldn't buy a Ferrari without one.
Ferrari Maintenance Costs
This YouTuber documented all his costs for owning and maintaining his Ferrari over the course of 12 months. While this owner included $24,000 in after-market, optional modifications to his Ferrari in addition to his maintenance cost, the total he spent in payments, insurance, and service came to just over $55,000, which averages out to $4,606 per month. Without all the optional mods, his 12-month ownership cost would have been $31,000. If you're thinking about buying a 2015 Ferrari 458, we would highly recommend watching this video.
How much my Ferrari 458 cost in 1 year?

Published Jan 11th, 2023
More Classic Car News & Article Categories:
Related Articles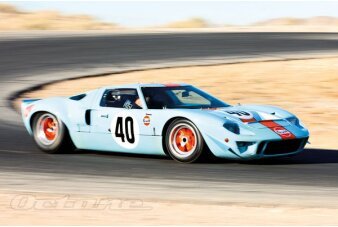 While every factory Ford GT40 is special, some are more special than others.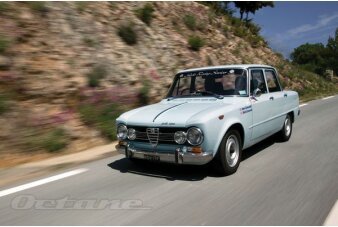 For the Linwoods historic rallying seems to come naturally.
Related Antique Cars
×
Top 10 Ferraris For Sale