Today, SUVs and trucks dominate the marketplace, but it wouldn't be that way without these now-classic models. Originally designed for agricultural, military, or off-road use, many of these vehicles evolved into the refined versions seen on the road and off the beaten path today. With devoted, cult-like followings, these classic trucks have retained, if not gained, value over the years as they are kept running or restored for new generations to appreciate and enjoy.
Here are 10 classic trucks that helped launch the 4x4 revolution:
1. Chevrolet K5 Blazer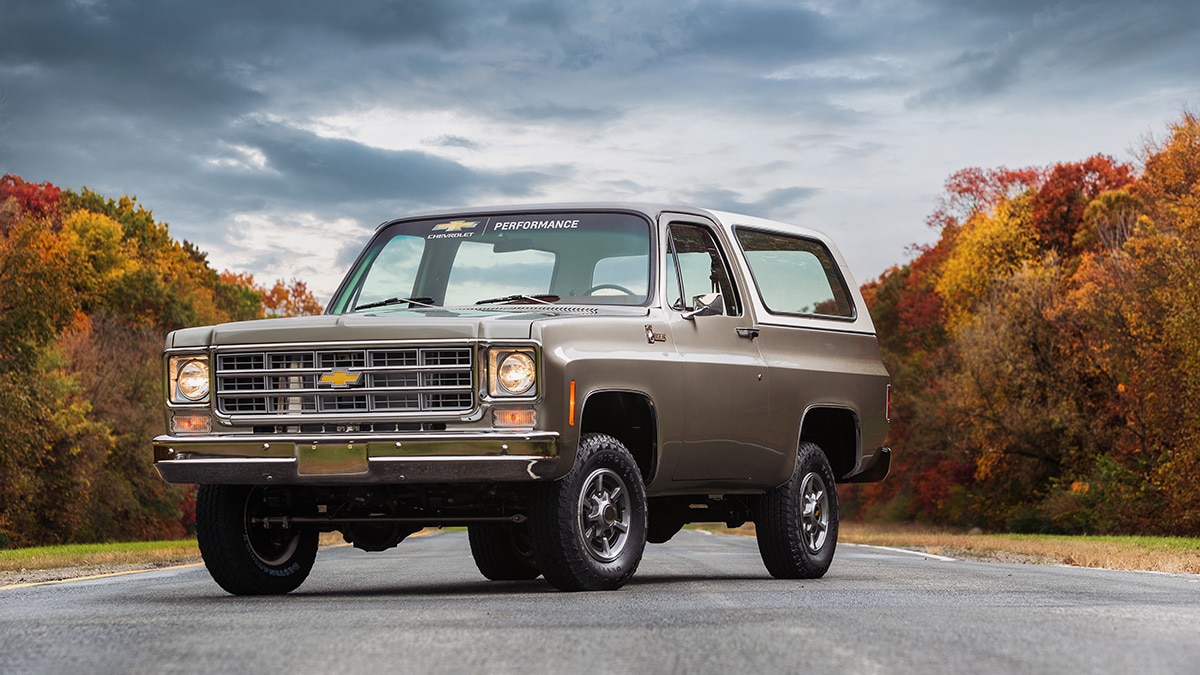 Built from 1969-1991, the K5 Blazer was created as Chevrolet's answer to the light 4x4 movement that was beginning to take shape thanks to the Ford Bronco, Jeep CJ-5, and International Harvester Scout. Built on a shortened pickup truck chassis from the C/K line of Chevrolet Trucks, the K5 boasted major off-road chops using Dana 20 axles and four available engines ranging from a 250 ci, 4.1L inline-6 to a 350 ci 5.7L V8 powerplant. The K5 featured removable top or soft-top options until 1975 before switching to a fixed-roof setup. Later dropping the K5 name, it evolved into the Blazer, later becoming the Tahoe after Chevy discontinued the Blazer name. See Chevrolet Blazer models for sale
2. Chevrolet El Camino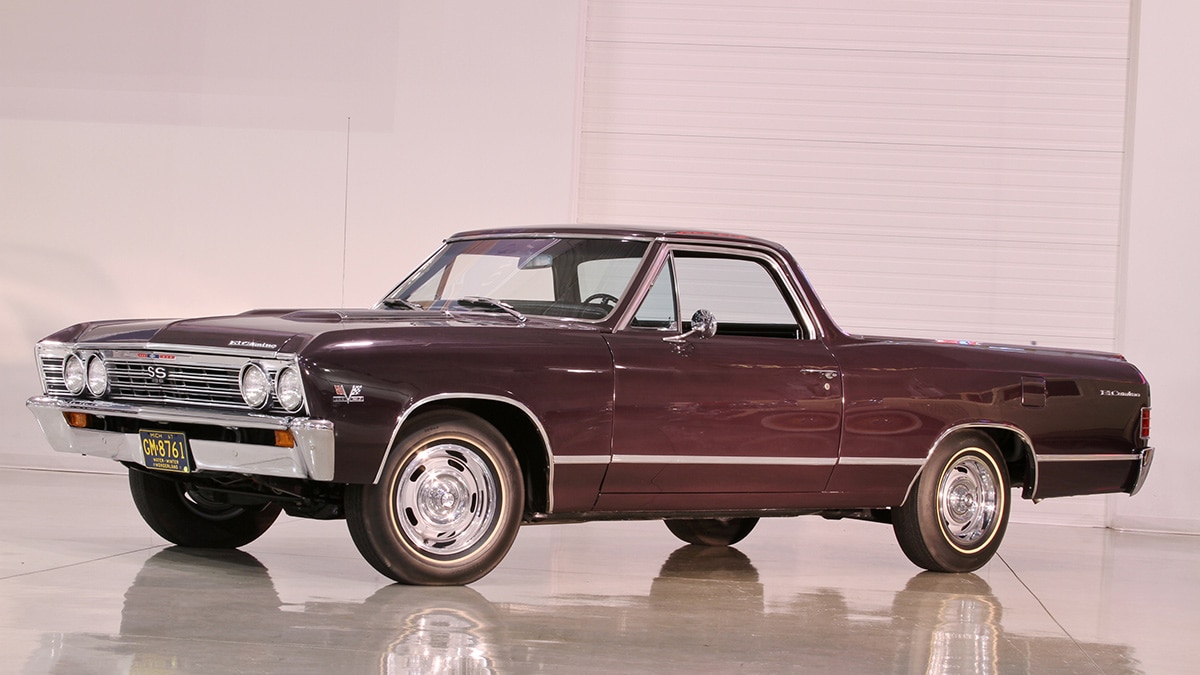 The Chevrolet El Camino is situated between car and pickup truck, bearing the front of a Chevrolet Biscayne with a truck bed following the b-pillar. Introduced as a competitor to Ford's Ranchero in 1959, the El Camino outsold the Ranchero and remained in production until 1987, 8 years longer than the Ford.
The first-generation of the El Camino was short, lasting just one year until 1960. Bearing fins along the truck bed, the first-generation was emblematic of 1950's design, which was phased out throughout Chevrolet's model lineup in 1961 in favor of a boxier, streamlined look. Subsequent El Camino generations were based on the Chevelle platform, also gaining identical engine offerings up to the 6.5L big-block 396 V8 in the performance-oriented El Camino SS. The El Camino experienced strong sales ranging between 40-70,000 until the introduction of the Chevrolet S10 pickup in 1982, spelling the end of the El Camino. With five generations over 28 years, the El Camino is one of Chevrolet's most unique and significant models, with over one million examples produced. See Chevrolet El Camino models for sale
3. Ford Bronco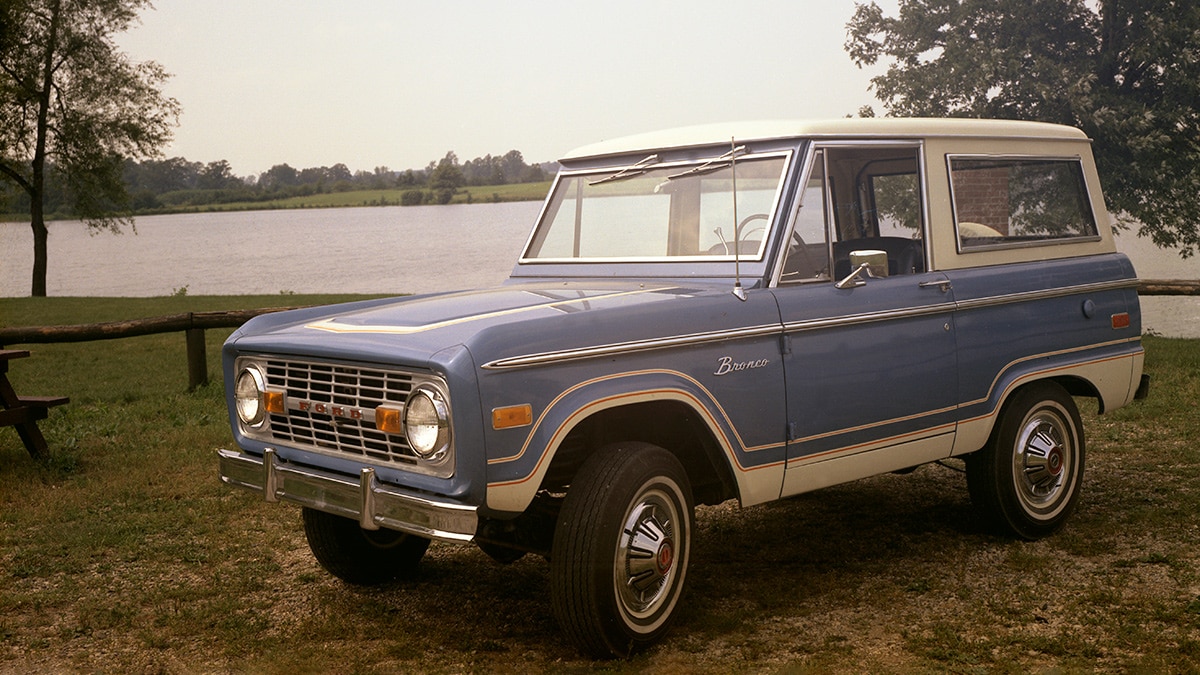 Introduced in 1966 as a competitor to open-topped 4x4s like the Chevrolet K5 Blazer International Harvester Scout and Jeep CJ-5, the Ford Bronco is an early and iconic SUV. Equipped with a removable hard or soft top, full-time 4-wheel-drive with Dana 20 axles, many other amenities were available as options, with engines ranging from a 170 cubic inch straight-six from the Ford Falcon to the 289 V8 and Boss 302 V8.
The Bronco's first generation lasted from 1966-1977 before it was transformed into a larger, fixed-roof SUV retaining its 2-door format. First-generation models are iconic and highly sought after by collectors as original or resto-modded trucks. Today, the first-generation's design is the basis for the Bronco's modern iteration, sporting a similar grille and round headlights from the original, continuing the design legacy of the classic. See Ford Bronco models for sale
4. International Harvester Scout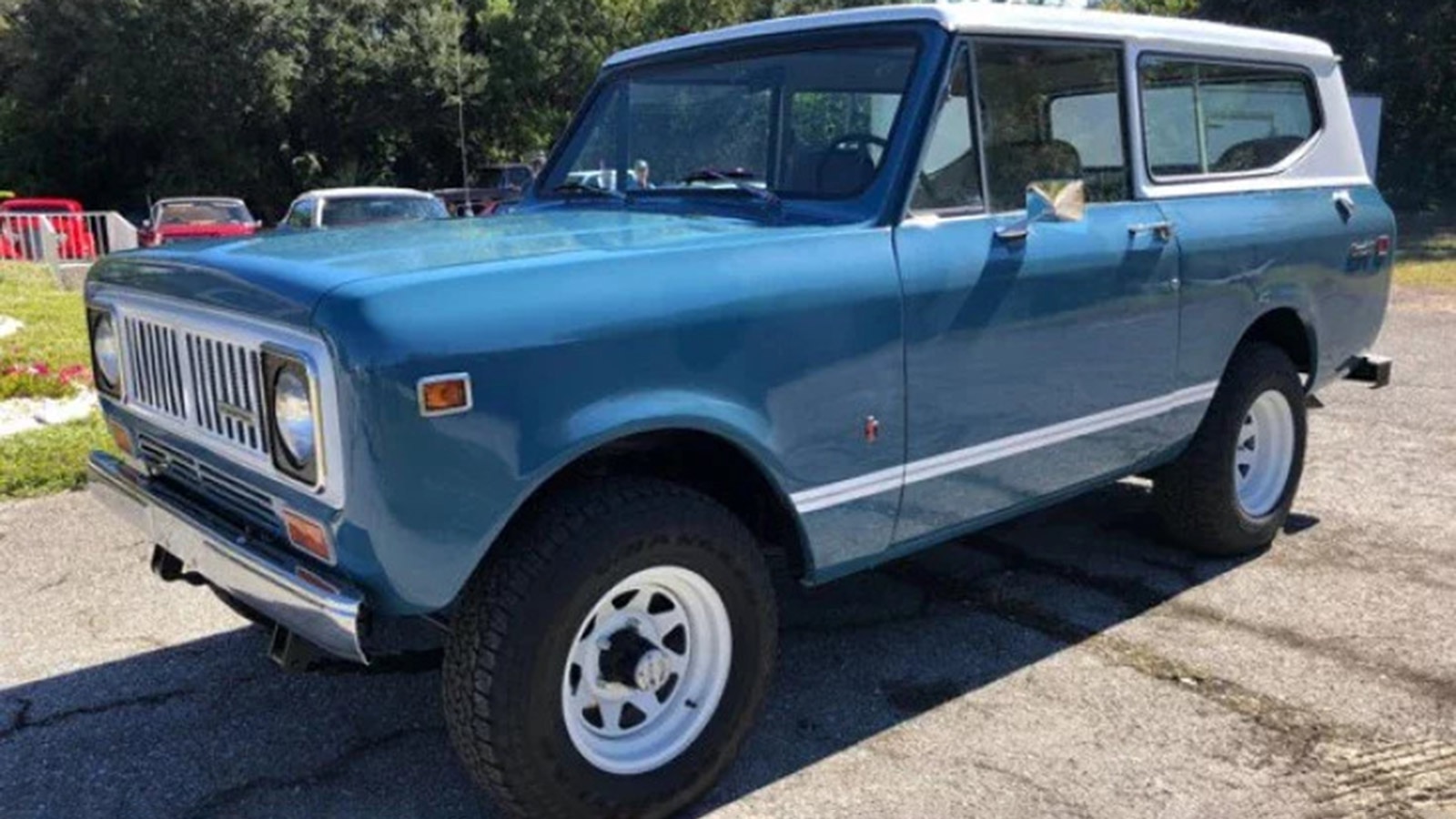 Many of today's classic trucks have roots in agriculture, and the Scout was produced by International Harvester, a now-defunct tractor company that also had an automobile line. Built from 1961-1980, the Scout was available as a pickup truck, or removable topped 4x4 and was a direct competitor to the Jeep CJ, the precursor to the modern Wrangler. Factory equipped with Dana axles and transfer case, the International Harvester Scout was a highly-competent off-roader. During its 20-year production run, IH produced over half a million Scout and Scout II models. Scout SUVs are highly collectible despite no longer being built, fetching new vehicle prices today for classic models. See International Harvester Scout Models for sale
5. Jeep Wagoneer/Grand Wagoneer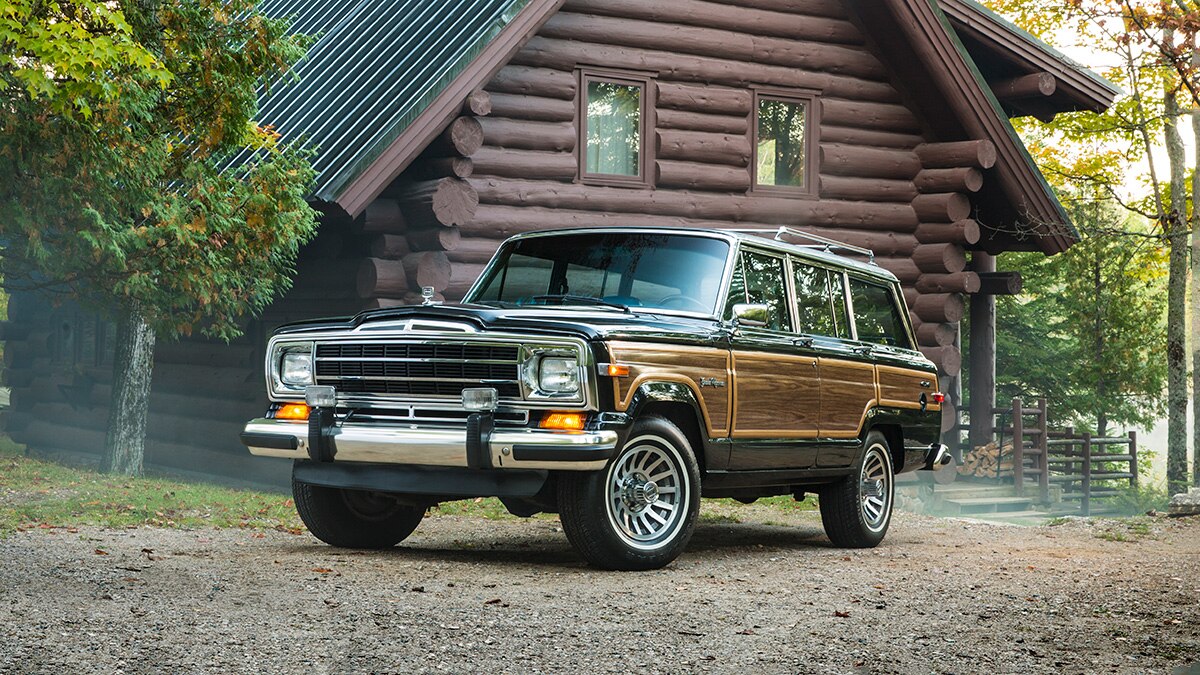 Luxury SUVs of today can easily trace their roots to the Jeep Wagoneer. When it debuted in 1963, the Jeep Wagoneer was unlike anything else in production at the time, combining roomy, wagon-like functionality, car-like handling, and 4x4 capabilities. When trucks afforded spartan conveniences, the Wagoneer offered air conditioning, power brakes, power steering, a power liftgate with retracting glass, and an upscale leather interior. Remaining in production until 1991, the Wagoneer is the third-longest produced chassis in automotive history and a highly collectible classic truck today. The most sought-after Jeep Wagoneer model is the Grand Wagoneer, built from 1984-1991. This model was equipped with Quadra-trac 4WD, allowing changes between 2WD and 4WD on the fly, and a 5.9L V8, the largest power plant offered on the Wagoneer. See Jeep Grand Wagoneer models for sale
6. Land Rover Series I/Series II/Series III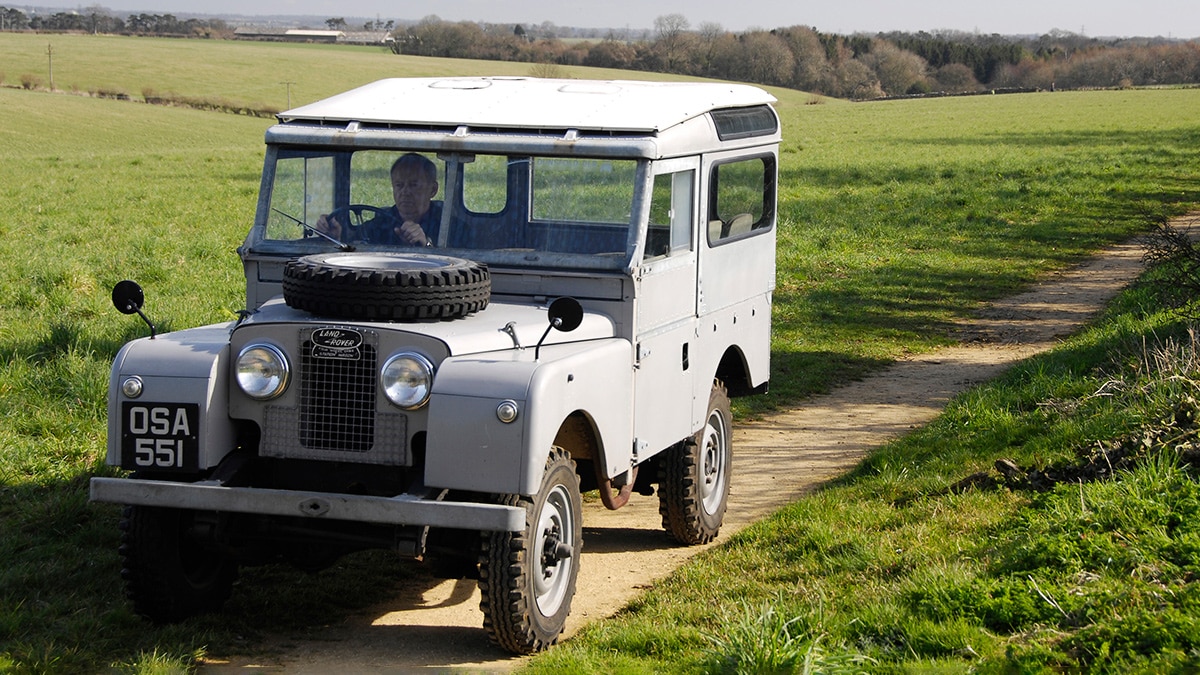 Few vehicles have a highly-capable, go-anywhere reputation greater than the Land Rover Series I/II/III, which later evolved into the Land Rover Defender. Debuting in the post-war era in 1948, it was England's answer to the Willys Jeep, which played a significant role in leading to the Allied Forces' victory of World War II. Due to post-war steel shortages, the Land Rover chassis was constructed out of aluminum alloy, which proved favorable as it does not rust over time. Initially offered with two doors, a pickup variant was introduced in 1954, and a lengthened 5-door model was introduced in 1955. It was capable of transporting up to 10 passengers behind the front seats. Though originally designed for agricultural use, Land Rovers have seen extensive Safari use, boasting the mechanical ability to reach the world's toughest conditions.
See Land Rover Series I models for sale or See Land Rover Series II models for sale or See Land Rover Series III models for sale
7. Land Rover Range Rover Classic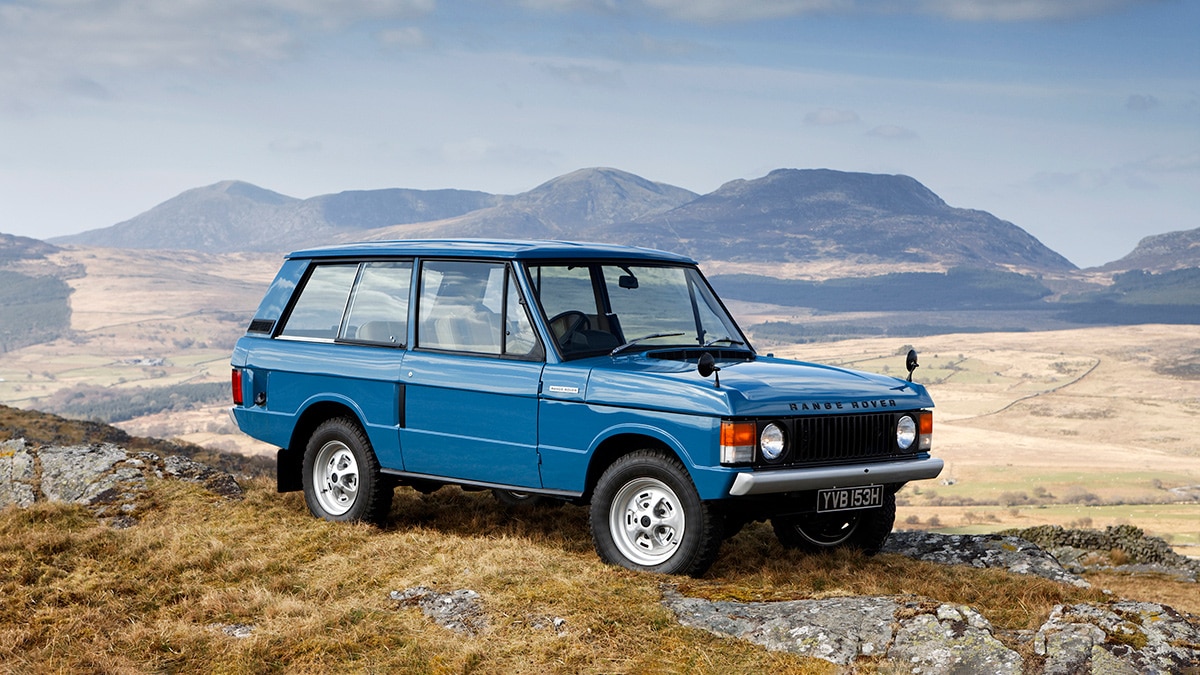 The Land Rover Range Rover Classic was the first of its kind for British manufacturer Land Rover, who sought to combine car-like comfort, and maneuverability with off-roading chops to create a vehicle just as good on the road as it is off. Having only manufactured and sold the stripped-down, utilitarian Series I/II/III, the Range Rover Classic was an early luxury SUV offering that positioned the Land Rover brand into the high-end manufacturer it is today.
Debuting in 1969 as a two-door truck, a 4-door model came out in 1980. Though it was designed for the American market as a Jeep Wagoneer competitor, safety and emission regulations kept the Range Rover out of the United States from 1974-1987 until Land Rover established a domestic dealer network. However, grey-market imports took place before its official introduction. See Land Rover Range Rover models for sale
8. Mercedes-Benz Gelandewagen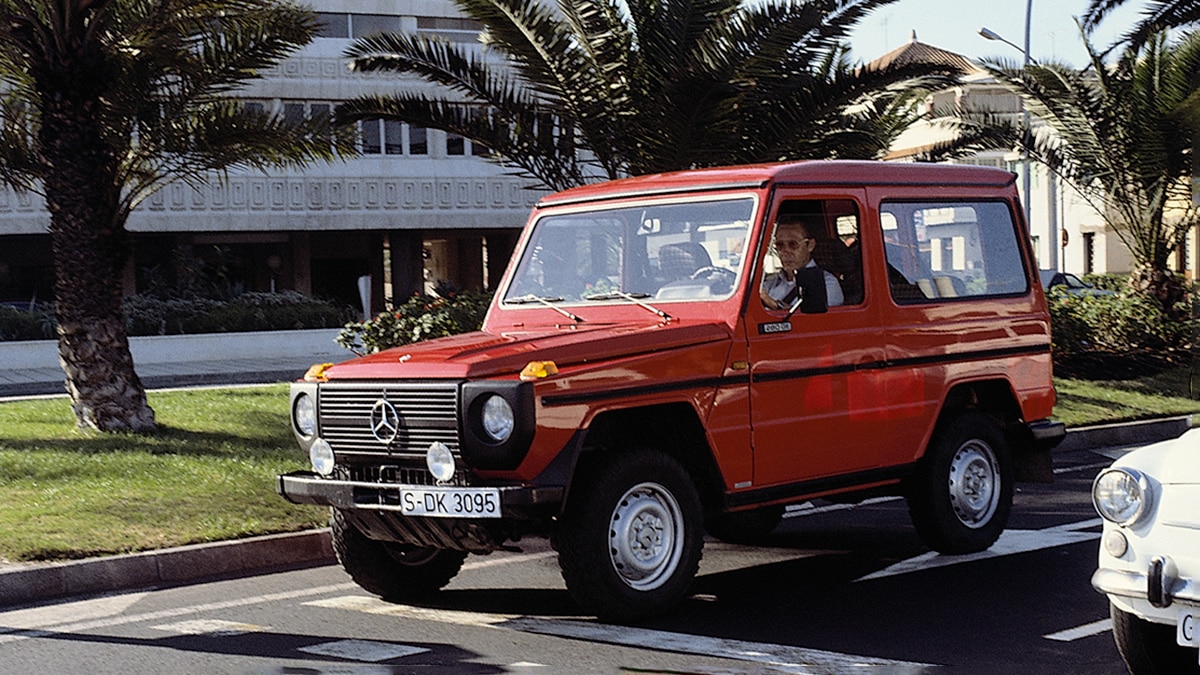 The Mercedes-Benz Gelandewagen, also known as the G-Wagen and G-Class, was introduced in 1979 as a military-use vehicle built by Daimler Steyer-Puch. Built based on a suggestion from the Shah of Iran (who held substantial shares in Daimler-Benz at the time), it was also made available to the public upon release. Designed as a highly-capable off-roader, the Gelandewagen featured three locking differentials, soft or fixed roof, with few amenities in a bare-bones package.
While the Gelandewagen started with little comfort, it slowly evolved into a luxury vehicle. M-B built the first generation for the European market that favored fuel efficiency over outright power. Because of this, the range-topping 280 GE produced from 1979 until 1990 put out just 156 horsepower. An AMG-tuned 280 GE put out 180 horsepower, propelling the G-Wagen from 0-60 in 14 seconds. In 1999, the G-Wagen showed a big performance jump, with the G 55 AMG producing 354 hp. The G-Class got major comfort improvements in 2001 for its introduction to the U.S. market. Before then, many models were imported and federalized through the grey market. See Mercedes-Benz G-Class models for sale
9. Toyota FJ40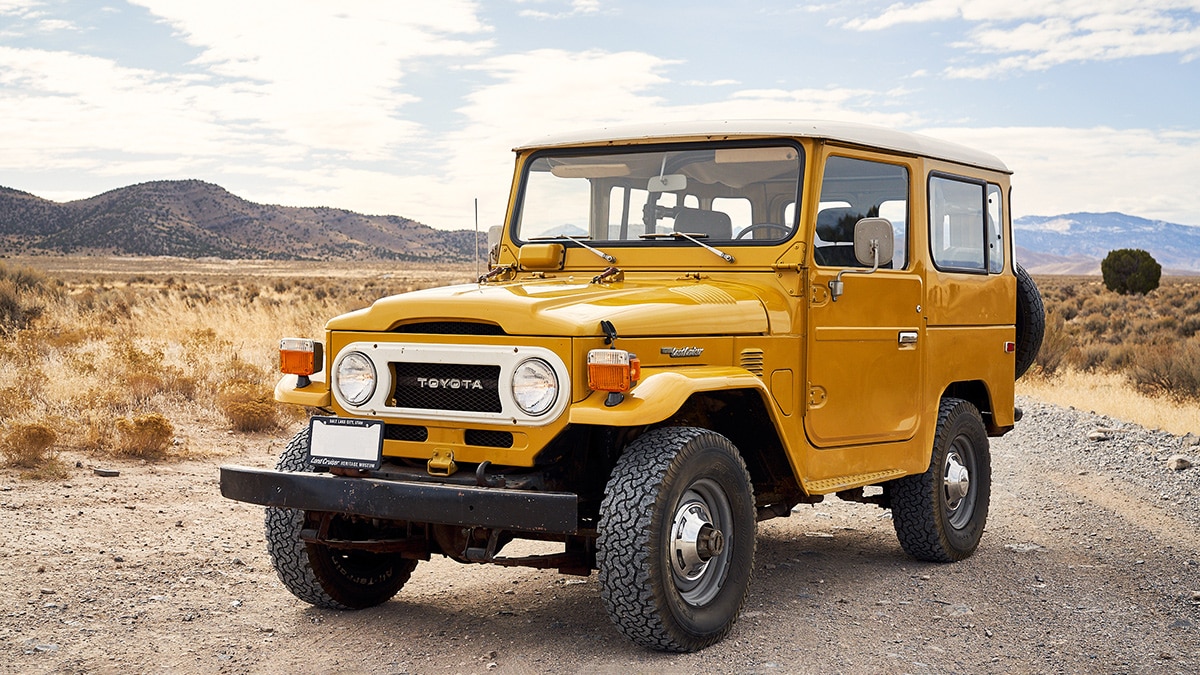 The Toyota FJ first appeared in 1948 as Toyota's answer to the Willys Jeep. Built with Toyota's bulletproof F engine, it is known for reliability and was the longest produced engine from Toyota, in use from 1948-1992. The most iconic and popular of the FJ series is the FJ40, which was built from 1960-1984. Available as a short or long wheelbase 2-door and a pickup truck, folding jump-seats in the back made the FJ an ideal personnel carrier, especially off-road. Though no longer in production, the FJ40's design language was the basis for Toyota's recently discontinued FJ Cruiser. See Toyota Land Cruiser models for sale
10. Willys Jeep
Willys Jeep is the grandfather of the off-roading movement. This 4x4 was built from 1941-1945 by Ford and Willys-Overland and served as light transportation for the Allied forces. With their ability to be flat-packed and assembled on the battlefield, the Willys Jeep became a decisive tool in the U.S. Army's victory in the war. Legend has it that the "Jeep" name came from "GP," short for "General Purpose." Regardless of the name's origin, the Willys Jeep is largely responsible for today's removable-topped off-roader trend.
Following the war, the Willys Jeep was sold as the "CJ," short for "Civilian Jeep," becoming the first 4-wheel-drive vehicle available to the public. While the Jeep CJ was largely seen as a vehicle for farm use, Kaiser gave the Jeep CJ interior and exterior upgrades for the 1961-63 model years for the Tuxedo Park edition, Jeep's first-ever trim package in an attempt to bring the brand upmarket. While the Tuxedo Park Jeep examples are scarce, the trim level started a branding methodology that continues with Rubicon, Sahara, and Willys Wheeler packages, among others. CJ models remained in production from 1944-1987 over seven generations until Jeep replaced the nameplate and chassis with the Wrangler, a heritage model that remains in production today. See Willys models for sale
Top 10 Classic Trucks
Chevrolet K5 Blazer
Chevrolet El Camino
Ford Bronco
International Harvester Scout
Jeep Wagoneer/Grand Wagoneer
Land Rover Series I/Series II/Series III
Land Rover Range Rover Classic
Mercedes-Benz Gelandewagen
Toyota FJ40
Willys Jeep

Published Dec 7th, 2021
More Classic Car News & Article Categories:
Related Articles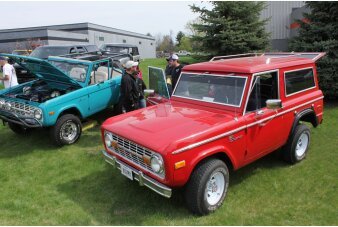 Ford's first-generation off-roader has gone from cult classic to mainstream collector.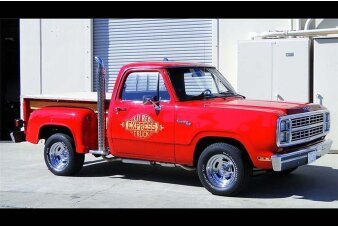 The Dodge Li'l Red Express set a standard on how to make a great performance truck. All Dodge Li'l Red Express trucks came from the factory painted in Bright Canyon Red in 1978 and Medium Canyon Red in 1979. Every Li'l Red Express was a regular cab Adventurer with a stepside bed.
Related Classic Trucks
×
Top 10 Classic Trucks