First-generation Mustang collectors will tell you that one of the must-have Mustangs is the 1965 Shelby GT350R. These pint-sized racers spewed 325 horsepower and were a dominating force in SCCA B/Production racing. Trouble is, only 36 were ever created, and it's rare when one comes up for sale or auction. And when they are offered, prices can approach the million dollar mark.
Stay with us, because there is good news. If you thought your chances of acquiring a GT350R were slim at best, you might be surprised to learn that a limited run of "new" GT350Rs is available. Architects of the original Shelby GT350R – Jim Marietta, Peter Brock and Ted Sutton – known as the Original Venice Crew, have banded together to recreate the magic they originally crafted over 50 years ago. It seems that lightning does strike twice.
OVE's plan is to build another limited run of 36 1965 Shelby GT350R fastbacks. They start with genuine 1965 Mustangs and transform them into competition-spec GT350Rs, complete with authentic badging and a Shelby serial number. In fact, papers for each OVE-created GT350R will be submitted to the Shelby American Automobile Club Registry and the Shelby American Registry.
This run of GT350Rs will also benefit from a new front valance that will increase airflow to the engine, as well as suspension upgrades and a revised rear window to improve aerodynamics. OVC also plans to install an experimental Ford Advanced Vehicle independent rear suspension that was initially planned for this model.
"The revised shape of the window improves the car's interior aerodynamics by promoting better airflow for driver comfort, while the new front valance has a much closer identity with the original Mustang front-end while increasing the efficiency of airflow to cool the engine," said Brock. "While these changes may look subtle, they combine with the new suspension to dramatically change the character of the car."
Under the hood, these cars will feature cast iron engine blocks supplied by the Carroll Shelby Engine Company. These race-inspired engines will be mated to a Borg-Warner 4-speed manual transmission. And since the OVE cars are built from original 1965 model Mustangs, they can be raced as well as registered for street driving.
Pricing for the OVE GT350R begins at $250,000. Those interested in a Shelby from OVC can call 714-305-8578 or 424-346-3664. Additional information is available at www.ovcmustangs.com.
Published Dec 29th, 2017
More Related Vehicles
More Classic Car News & Article Categories:
Related Articles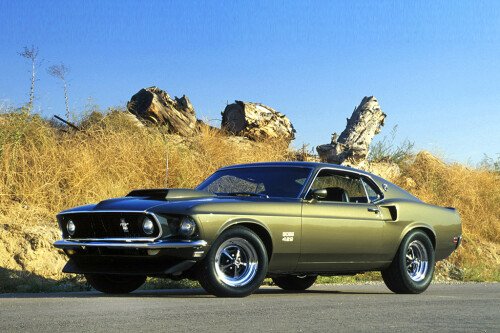 We've compiled a list of the greatest muscle cars of all time. Did your favorite make the list? Ask 20 muscle-car aficionados to identify the "best" muscle car of all time and you'll get 20 different answers.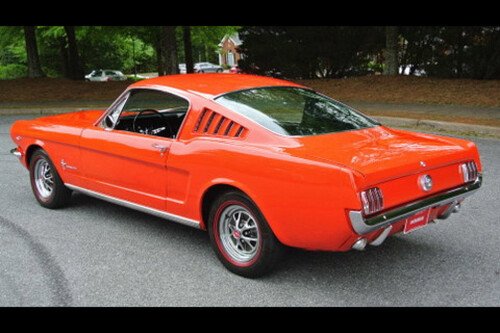 The Shelby GT350 wasn't the only high-performance Mustang available if you wanted a fast pony.
Related American Classic Cars
Advertisement
×
The Shelby GT350R Returns Thanks To The Original Venice Crew