‹ Go back
The Chevrolet Camaro ZL1 Makes Its Racing Debut at the 2018 Daytona 500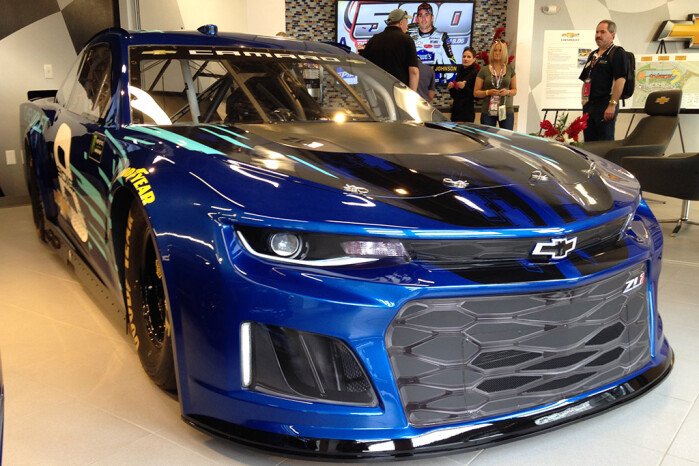 Author: Tommy Flanagan
The Chevrolet Camaro ZL1 made its racing debut during this year's Daytona 500. This is the first time the Camaro ZL1 has ever participated in the NASCAR Cup Series. And man, does it have some big shoes to fill -- the previous Chevrolet SS has 70 Cup Series wins under its belt. Let's see if the Camaro ZL1 has what it takes to be a champion.
To understand what makes the Camaro ZL1 the competitive force it is, Autotrader got an up-close-and-personal look at the car the day before the big race. The new car is lower to the ground than the previous Chevrolet SS; approximately two inches are all that separate car from the track. One of the biggest challenges in converting the Camaro ZL1 to race duty was taking the look of the street car and translating it to the race car. Engineers started with a digital footprint, which was honed hundreds of times to get the design of the race car just right. Computational Fluid Dynamics, along with reduced- and full-scale models, were wind-tunnel tested until the right balance of aerodynamics and good looks was met. With that in mind, the front end, hood and side profile look very close to those of the production car.
In a race that was dominated early by Ford, the day looked bleak for the Camaro ZL1. However, after a crash put the previous leader Aric Almirola's car into the outer wall, Austin Dillon broke away from the pack and drove this Camaro ZL1 #3 to victory. It was a tough race for many Chevy drivers, including Jimmie Johnson and Danica Patrick, who were eliminated early due to crashes. But at the end of the day, the Camaro ZL1 reigned supreme and won the race.
In addition to #3 winning the race, the Chevrolet Camaro ZL1 of Darrell Wallace Jr. walked away with a second-place finish. Three other Camaro ZL1s also finished in the top 10. And there's even more good news for the Camaro ZL1: The #88 car of Alex Bowman garnered the quickest qualifying time during qualifying for the race, giving him the coveted pole position.
It's been 20 years since the #3 car won the Daytona 500. Dale Earnhardt won his first Daytona 500 in his Chevrolet Monte Carlo back in 1998. After 20 attempts, he finally won the prestigious race. His spirit could definitely be felt when Austin stepped up to the podium at victory lane and celebrated his first Daytona 500 victory.
All things considered, it was a great day for the Camaro ZL1. Scoring a win during its inaugural race, the coming season looks promising for the legendary marque. With 39 NASCAR manufacturer championships under its belt, Chevrolet looks poised to make this racing season an exciting one.
Published Mar 7th, 2018
More Classic Car News & Article Categories:
Related Articles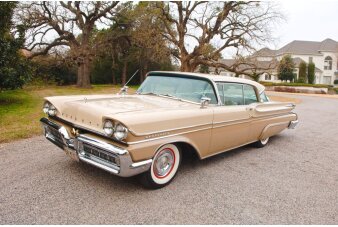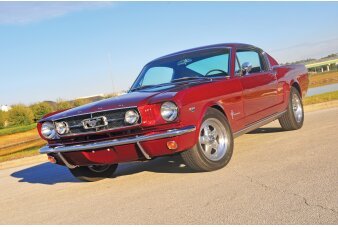 Mustang's third body style emerges.
Related American Classic Cars
×
The Chevrolet Camaro ZL1 Makes Its Racing Debut At The 2018 Daytona 500