‹ Go back
The 30th Annual Motor Muster Was a Weekend-Long Celebration of the Classic Car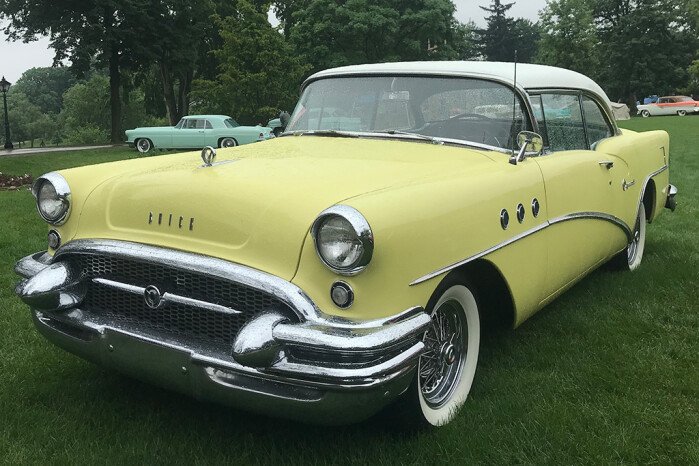 Author: Sam Keller
Over Father's Day Weekend, I attended the 30th Motor Muster at The Henry Ford Museum's Greenfield Village. Motor Muster is a weekend-long celebration of vehicles built between 1933-1977 that are in stock or period-correct configurations. Owners of all types of vehicles from these years are invited to bring their car/truck/motorcycle/military vehicle or even vintage bicycle and share them with the public in attendance, who are invited to fill out a ballot of their own categorical favorite vehicles. Over my visit, I walked around, hopped in a 1931 Ford AA bus, rode in an open-car coal steam engine, and picked some of my favorite classic cars from those that owners put on display.

Spread throughout the open fields of the 80-acre campus, participants organize their classics in chronological order beginning in 1933 with the newest vehicles from 1978. With each area devoted to a specific decade or vehicle type, it's easy to take in and appreciate the design and styling trends that characterize each automotive era.

A beautiful burgundy 1937 Buick Century was the first vehicle to catch my eye, one of the earliest cars at the festival. Produced from 1936-1942, the Buick Century is named for its ability to reach 100 mph, a feat few cars were able to achieve at that time. Nicknamed the banker's hot rod, the Century was powered by a 320 cu in. straight-eight producing 120 horsepower. It wasn't exactly quick and, from my brief conversation with the owner, I learned it takes a long time to actually reach triple-digits. While this first-generation Buick was built during the closing years of the Great Depression with its run ending during World War II likely to war production, its nameplate was later revived in 1954, with this second generation coupe pictured below.

A few styling cues stand out on the second-generation Buick Century. The first is the gigantic chrome grille and bumper, which were emblematic of fifties auto design, and the second cue are the portholes. Called VentiPorts, hidden bulbs behind lit up in a simulated firing order intended to mimic the explosive exhaust of a fighter plane. Airplane styling defined the fifties, and although the VentiPorts are quite over-the-top, they are not the only redundant (but fun!) accessory of the time at Motor Muster.

I also saw a Crosley 1/4 Ton Pickup Truck and placed on the center of its chrome grille was a tiny propellor that spun freely when the pint-sized truck was in motion. This tiny micro-truck was produced by Crosley, originally known for their radios, who, starting in the 1930s, forayed into car manufacturing, producing America's first sub-compact vehicles. This sea-foam green model from 1952 surely stood out from its contemporaries boasting a 44 cu in. 4-cylinder that produced 26.5 hp. Despite only weighing 1,300 pounds, the payload was a 1/4 ton, and it delivered fuel economy figures between 36 to 50 miles per gallon, a far cry from the massive V8 sedans and wagons that dominated the '50s.

Wandering into the '60s section of Motor Muster, I was drawn to a 1962 High Roof Volkswagen Van in Feldschlösschen Lager livery. This model was restored by its owner to original specifications. High roof (Verkaufswagen) Volkswagens were the workhorses of Germany, used as ambulances, delivery vehicles, firetrucks or even mobile bars like this one. Powered by an economical 1,500 cu in. horizontally-opposed 4-cylinder engine, fuel consumption was 28 mpg, and its low-end gearing carried a 1/2 ton payload capacity. The owner pointed out that while many owners swap the workhorse gearbox for a freeway flyer transmission that favors highway speeds and a lighter payload, he made a deliberate effort in preserving his Volkswagen for its original purpose, a sentiment for which I have a ton of appreciation and respect.

While a light drizzle early in the day kept a few car covers on, I found a 1974 Bricklin SV-1 right as it was being revealed, baring its full '70s glory. Immediately recognizable by its gullwing doors and unique bumper design, the Bricklin SV-1 was built for only two short years in New Brunswick, Canada resulting in only 3,000 models produced. With its abbreviated moniker SV-1 standing for Safety Vehicle, the Bricklin was equipped with two protruding bumpers designed to absorb energy in a 5-mph collision. Interestingly, the bumpers were urethane coated concrete, which added weight to the fiberglass and resin chassis. While production foibles prevented Bricklin from succeeding in the long run, I was overjoyed to see such a rare and nearly-forgotten car in person.

With a considerable amount of period-correct programming like a USO-style swing-dancing party or a baseball game in vintage uniforms, it's hard to not get lost in the nostalgia of Motor Muster. Wandering through the different automotive eras on the sprawling grounds, I begin to wonder when there will be a historic display of cars from 2010 and what that celebration would look like.

Published Aug 9th, 2019
More Classic Car News & Article Categories:
Related Articles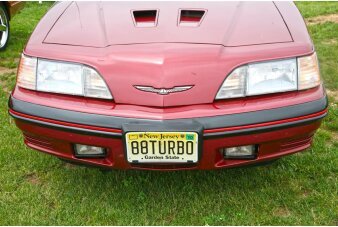 We've picked 11 classics, built between 1965 and 1998 that we feel offer a great blend of style, individuality, performance and some cases,...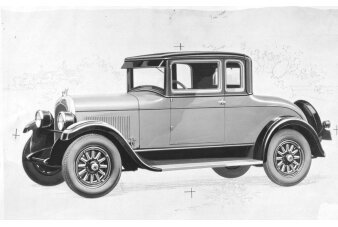 In just a few short years, Walter P. Chrysler took his company from an unknown automotive manufacturer to fourth in the industry, with...
Related American Classic Cars
×
The 30th Annual Motor Muster Was A Weekend-Long Celebration Of The Classic Car