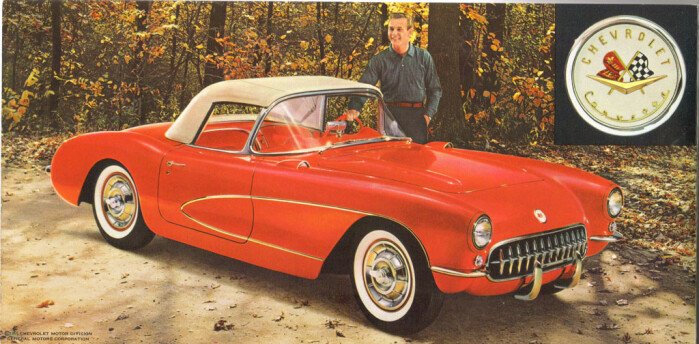 Images courtesy of the NAHC Detroit Library and the GM Media Archives.


1956

Chevrolet's big news for 1956 was the restyled Corvette. The previous year's wire mesh covered headlamps were gone. Deeply inverted coves blended into the doors and front fenders. Quarter panels gently sloped downward and were topped off with a recessed chrome pod and small circular tail lamps. Exhaust pipes were changed to exit from within the rear bumpers. From every angle, the Corvette looked fabulous.

Full size Chevrolets received gently scalloped rear wheel openings and new tail lamps. The fuel filler was moved from the quarter panel to a hidden pocket behind the left tail lamp assembly. The front end was freshened up with a restyled grille and parking lamps. A four-door hardtop was added to the lineup.

Chrome was beginning to pile up at Pontiac division's offerings. The front end included a bolder grille. Remaining changes included front bumpers with built-in bumper guards, new tail lamps and side moldings. Tail lamps had a "hat-like" brim and pleasing-to-the-eye quarter panel spear that ran forward several feet. The stylish Safari model continued.

Buick's styling improvements were immediately noticeable. The front-end sheet metal was angular. The grille and hood were mildly peaked, with the hood featuring a shovel-shaped hood emblem.
Published Dec 7th, 2015
More Classic Car News & Article Categories:
Related Articles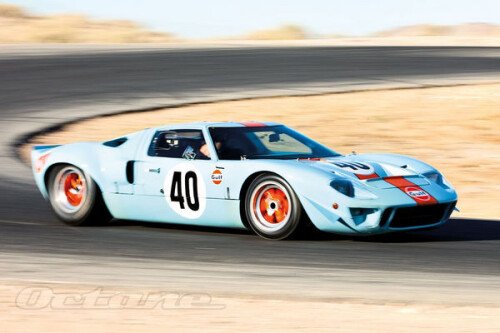 While every factory Ford GT40 is special, some are more special than others. The dazzling example featured here, chassis GT40P/1074, earns bonus points for at least three reasons..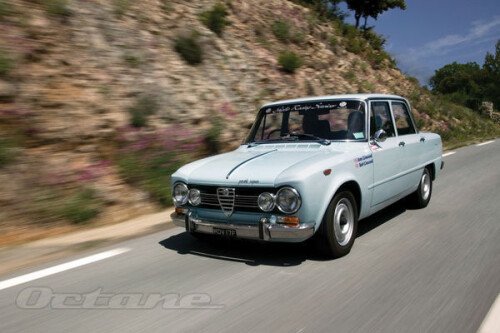 Not long after their first event together, Bob bought a standard road-going 1968 Alfa Romeo Giulia Super, and had it restored by Classicarco in Manchester. We spend a pleasant afternoon tossing it around the French countryside for Martyn
Advertisement
×
The 1950s Timeline: Year 1956