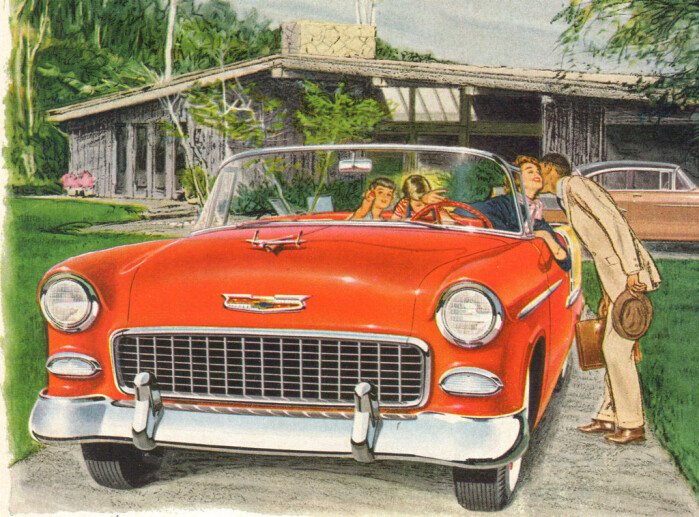 Images courtesy of the NAHC Detroit Library and the GM Media Archives.


1955

The pivotal year for 1950s styling, 1955 saw a list of extraordinary vehicles, particularly from General Motors and Chrysler, which brought futuristic styling to the masses. Chrysler's "100 Million Dollar Look" finally gave the smallest of the Big Three a chance to compete. General Motors brought in so many new body styles, it's difficult to list them all. With the exception of the new Thunderbird, Ford Motor Company carried over most of its product lines.

No vehicle captured the essence of Chrysler's 100 Million Dollar Look better than the Chrysler C300. Interestingly, the look didn't come from chrome, fins and hard edges, but from its understated lines. The sides were flat, there was little chrome except for the stunning split grille and bumpers, and the only hint of a fin was with its mild mannered tail lamps resting on top of the quarter panel. Chrysler was ready to play the styling game. The Plymouth and Dodge divisions weren't ignored either, both touting new attractive body styles.

But General Motors wasn't about to sit back quietly. They released new bodies for four of their five divisions. Only Cadillac kept the previous year's body design. Chevrolet shed its old image, with Designer Charles Stebbins reshaping every inch, under the guidance of chief stylist Harley Earl. Chevrolet's earlier shark tooth grille gave way to a Ferrari-inspired egg crate version. Headlamps were peaked at the top. Rear fenders, while slab sided, were more attractive than the bolt-on units of 1954. Simple tail lamps extended out slightly at the tops of the quarter panels, and side trim was purposely designed to allow two-tone paint.

Buick finally shed its toothy vertical grille bars, opting for a simpler mesh look. Its trademark teardrop headlamps were gone. Buick's signature "sweepspear" side moldings remained, as did fender venti-ports, albeit slightly redesigned. In back, large angular tail lamp housings held both tail lamps and back up lamps.
Published Dec 7th, 2015
More Classic Car News & Article Categories:
Related Articles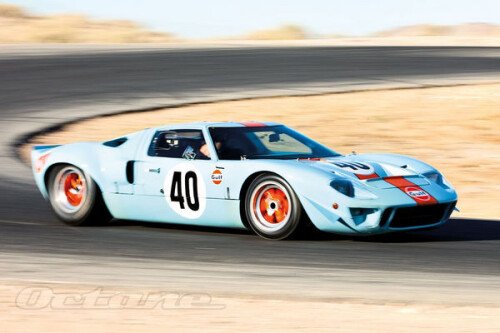 While every factory Ford GT40 is special, some are more special than others. The dazzling example featured here, chassis GT40P/1074, earns bonus points for at least three reasons..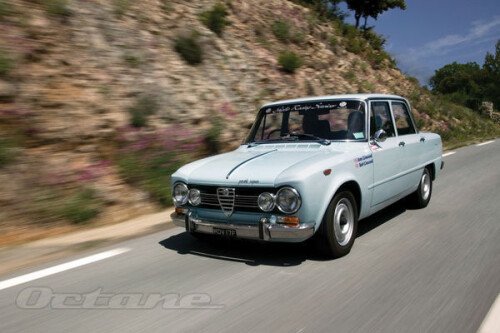 Not long after their first event together, Bob bought a standard road-going 1968 Alfa Romeo Giulia Super, and had it restored by Classicarco in Manchester. We spend a pleasant afternoon tossing it around the French countryside for Martyn
Advertisement
×
The 1950s Timeline: Year 1955