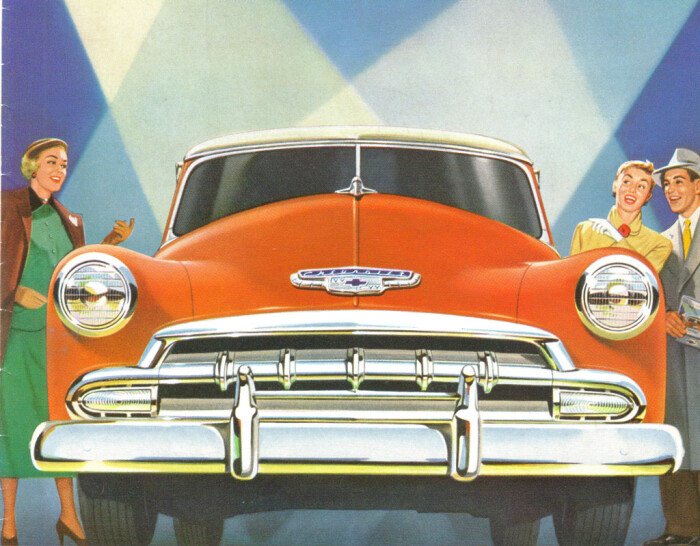 Images courtesy of the NAHC Detroit Library and the GM Media Archives.


1952

The automotive industry saw banner sales again in 1952. Unemployment was low, and wages continued to grow. While the Korean War continued to play out, thirst for new cars remained high.

Chrysler dragged behind in the styling race, with most of its vehicles still looking frumpy. One of the few exceptions was Plymouth, which, while boxy, was well proportioned, especially the handsome Cranbrook Belvedere sports coupe hardtop. Its unique body molding design allowed the roof and deck lid area to be painted a contrasting color from the rest of the body. While it was positioned in the low price field, Plymouth's interior was considered plush. A good looking three-passenger business coupe was available for those needing additional storage room.

Dodge was also becoming recognized for up to date styling. A wide, deep-set grille, revised bumpers and a new 2-door hardtop model gave Dodge a fighting chance to attract buyers who wanted something other than a Ford or GM product.

Ford's 1952 lineup was all new. Every platform had a lower silhouette and sculptured quarter panel bulges that were a dramatic improvement over the slab-sided 1951 model. Ford's grille design reverted to a centrally located bullet nose, and headlamp bezels offered a "frenched in" look. More chrome was tastefully added to the exterior. The rear end look was simple and well proportioned. Luxurious styling was beginning to show up inside, with color coordinated carpeting, two tone seats and an ample amount of chrome trim.

Mercury didn't escape the styling scalpel, either. A full width grille with vertical grille bars provided a rich look to the front end. Quarter panel ends were tipped for a forward look. Chromed tail lamp bezels held both the tail lamp and back-up lamp. Buyers with families could order up Mercury's handsome station wagon.

Lincoln was totally redesigned with the hopes of gaining ground on Cadillac sales.
Published Dec 7th, 2015
More Classic Car News & Article Categories:
Related Articles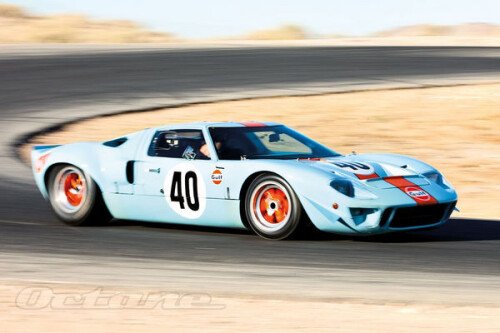 While every factory Ford GT40 is special, some are more special than others. The dazzling example featured here, chassis GT40P/1074, earns bonus points for at least three reasons..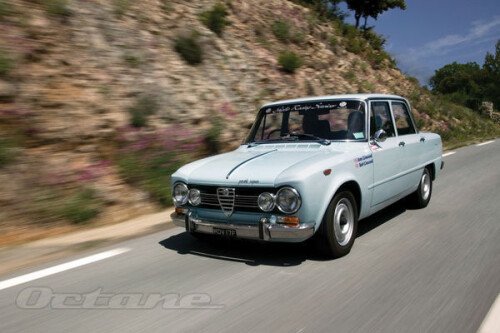 Not long after their first event together, Bob bought a standard road-going 1968 Alfa Romeo Giulia Super, and had it restored by Classicarco in Manchester. We spend a pleasant afternoon tossing it around the French countryside for Martyn
Advertisement
×
The 1950s Timeline: Year 1952