‹ Go back
Supercharged vs. Turbocharged Throwdown: 6 Boosted Classics Under $20K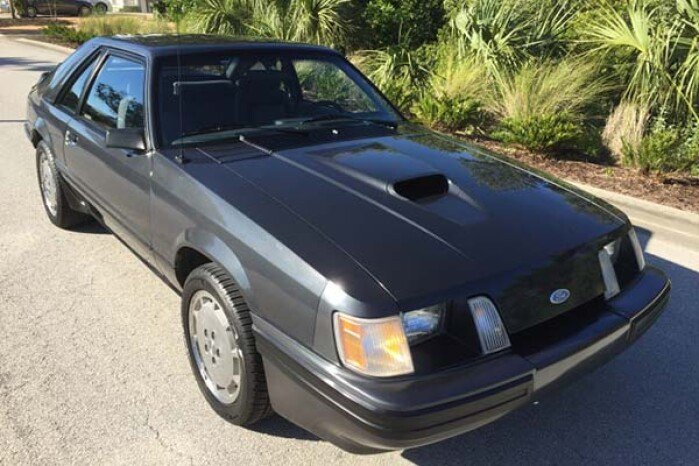 Author: Jeff Lavery
Did you ever think the next wave of collector cars and trucks may not have a big block under the hood? As new generations of collectors prepare to fill their garages with the dream cars of their youth, factory hot rods take on a new meaning, especially given how many hit the showrooms in the '80s and '90s with turbocharged or supercharged engines and functional air scoops.
While air-cooled Porsches and Acura's classic NSX are among the halo cars of the late '80s and early '90s, their values have shot increasingly higher -- putting them out of the reach of mere mortals. Don't for one second think that owning a high-performance car requires selling your blood plasma, however: with the help of superchargers and turbochargers, this list of entry-level classics offers heaps of performance for less than $20,000.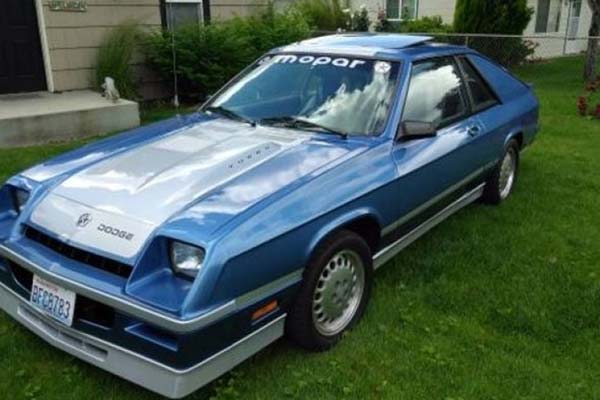 1986 Dodge Shelby Charger
While Carroll Shelby is lauded for building some of the most desirable Mustangs ever conceived, his relationship with Chrysler was just as colorful. Some of the products of this partnership included the hotted-up Dodge Omni, otherwise known as the GLH -- which stood for "Goes Like Hell." The Shelby-ized Chargers, like this 1986 model listed for sale by The Seller Networks, incorporated classic Shelby styling cues like the racing stripes down the center of the body and a boosted 2.2-liter 4-cylinder pumping out close to 150 horsepower -- and extensive suspension tuning yielded an entertaining handler for a front-driver.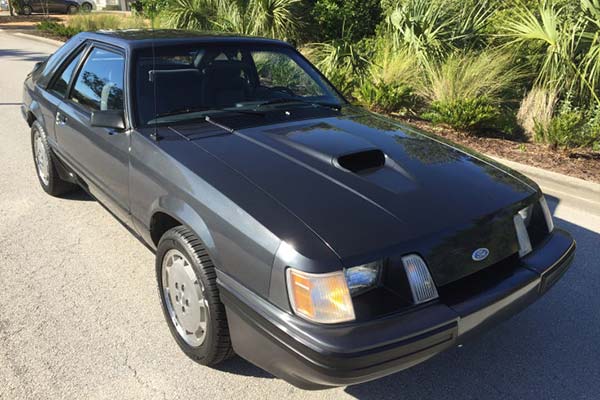 1984 Ford Mustang SVO
Remember when the only badge Ford fans cared about was a giant 5.0 on the fenders? Not anymore. While it wasn't immediately embraced when introduced, the Ford Mustang SVO has been enjoying a steady rise in appreciation over the last few years. Despite its 2.3-liter engine's humble origins in the Pinto and Mustang II, the turbocharged and intercooled mill found in the SVO pushed output to 175 hp. Coupled with a Koni suspension and numerous other enhancements, examples like this 1984 SVO for sale in Florida are still affordable -- but for how much longer?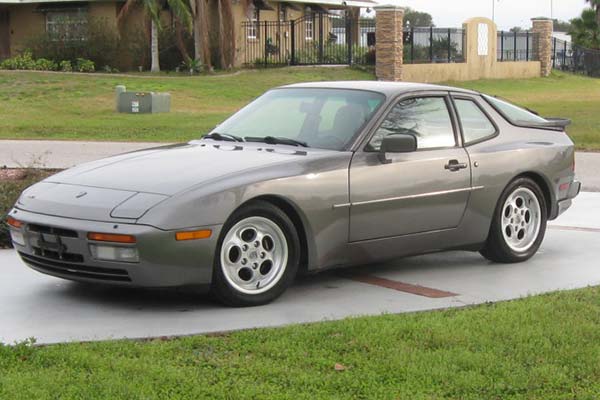 1986 Porsche 944 Turbo
If you've spent anytime in the world of Porsche collecting, you know that the front-engined, rear-wheel-drive 944 and 924s have long been underappreciated members of the P-car family. However, with the seemingly endless rise in prices for air-cooled 911s, the 944 -- specifically, the turbo edition known as the 951 -- has begun to get the respect it deserves. Stirring performance, relatively affordable costs of ownership (compared to a 911, at least) and great looks are a few reasons to own one before they become yet another Porsche reserved for the select few. Check out this first-year 944 Turbo for $18.5K.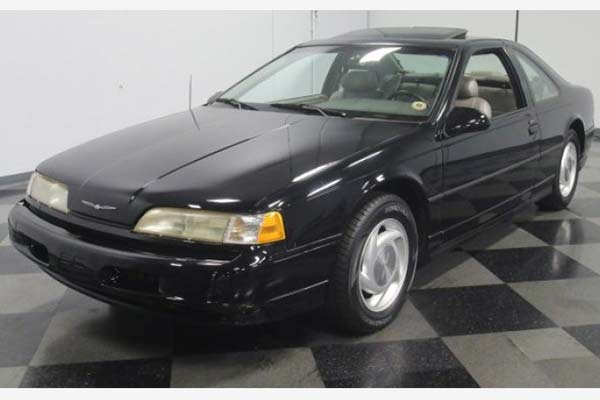 1991 Ford Thunderbird Super Coupe
Yes, many of us had grandparents who owned a Thunderbird or its luxurious twin, the Mercury Cougar. While these cars in base- or luxury-spec trim are hardly performance vehicles, the Super Coupe changed the image from stodgy to sporting by bolting a supercharger onto the 3.8-liter V6. Like so many other turbocharged and supercharged Ford products of the day, the out-of-the-box performance so threatened the mighty 5.0-liter V8 that Ford executives were likely anxious to pull the plug on this supercharged upstart. This 1991 Thunderbird Super Coupe is listed for sale by Streetside Classics in Atlanta for just $10,995.
1998 Mitsubishi Eclipse Spyder GS-T
While the Mitsubishi Eclipse has seemingly been relegated to joke status thanks to its starring role in the first "Fast and the Furious" movie, the stock performance offered by the turbocharged variants is nothing to snicker at. Although reliability issues sometimes get exacerbated due to the tuner crowd over-doing the boost (just ask Brian O'Connor), an unmodified example like this 1998 Eclipse Spyder offered for sale by The Seller Networks is worth a look. While a coupe with a manual is the enthusiast's preferred spec, there's nothing wrong with a top that drops and a turbocharged 4G63 under the hood.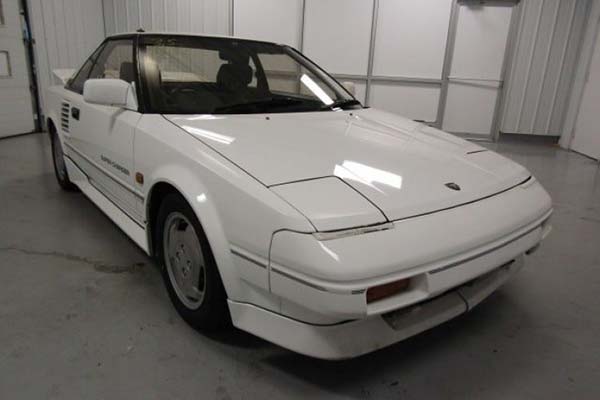 1988 Toyota MR2 Supercharged
The midengined Toyota MR2 doesn't need much in the way of an introduction, but the supercharged variant is seen far less often than the naturally-aspirated models and later turbo cars. This 1988 model is a Japanese-market edition listed for sale by Duncan Imports and Classic Cars, and combines the elusive supercharged powerplant with right-hand drive steering. The Roots-type supercharger and air-to-air intercooler combined to deliver close to 150 hp and propelled the S/C'd MR2 to 60 mph in around seven seconds. A midengined, supercharged coupe for under $8K? That's hard to beat.
While the ultimate goal may be a supercar in the garage, these budget-friendly rides offer ample performance for a modest investment. Which one of these tuner-friendly classics would you take home?
Published Jun 10th, 2019
More Classic Car News & Article Categories:
Related Articles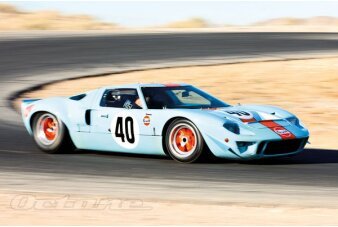 While every factory Ford GT40 is special, some are more special than others.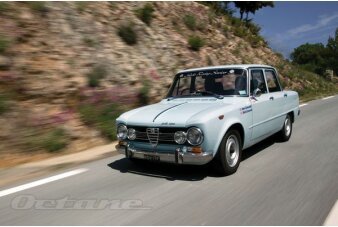 For the Linwoods historic rallying seems to come naturally.
×
Supercharged Vs. Turbocharged Throwdown: 6 Boosted Classics Under $20K