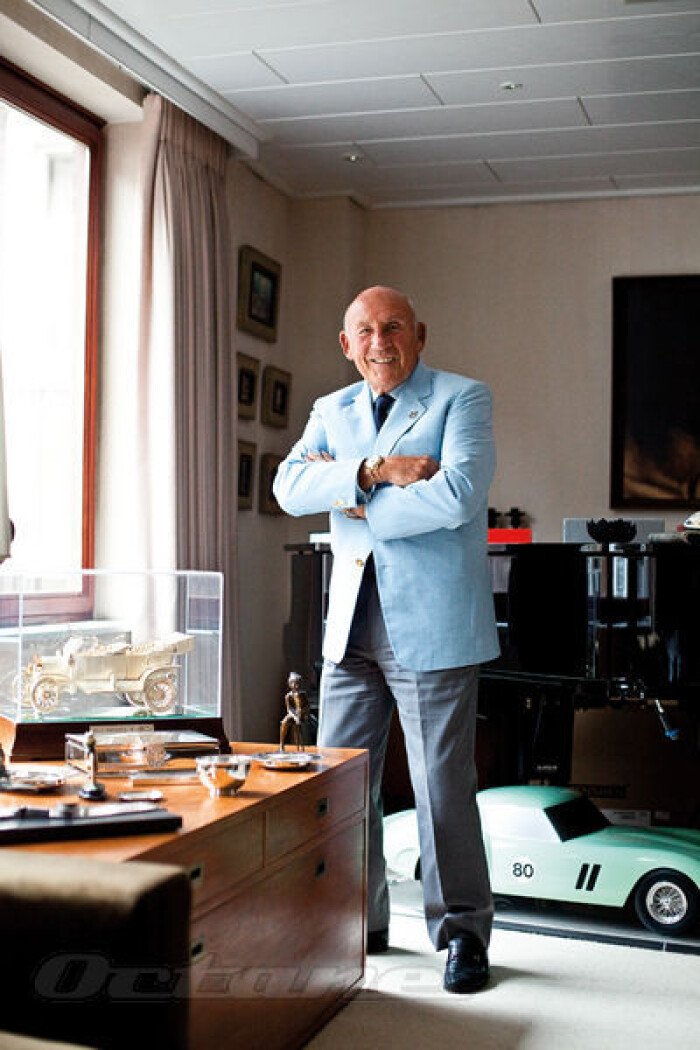 With 30 seconds to go, I press the doorbell of Sir Stirling's Mayfair home, the fine house he designed and built from scratch on a bombed site half a century ago. His liking for precise punctuality was noted long ago and his PA lets us in immediately. So far, so good.
Sir Stirling Moss is so well known that I'm determined to use my allotted hour to fill some odd little gaps in the story. Getting straight into unknown territory, I ask him about his first accident, when the back tire let go on his Morgan three-wheeler. What really happened?
Moss smiles and explains that before he was 16 he applied for his licence, giving his correct date of birth. They simply processed it and sent it back, so naturally he didn't wait for his 16th birthday to use it. It must have been just after the end of the Second World War, Stirling was in the lanes somewhere near Bray, in Berkshire, and he adds that he had his ferret with him, in a box in the back.
When the rear tire burst, the Morgan's tail swung out, up the bank, and the car toppled over. He can't remember whether it went right over but it wasn't a fast accident and there was very little damage. His greatest concern was not for himself: 'The ferret, when I got him out, had a little smudge of oil on his nose
Published Dec 7th, 2015
More Classic Car News & Article Categories:
Related Articles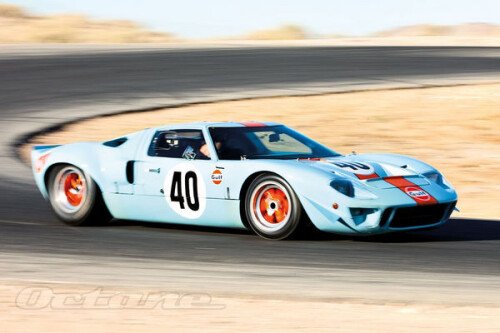 While every factory Ford GT40 is special, some are more special than others. The dazzling example featured here, chassis GT40P/1074, earns bonus points for at least three reasons..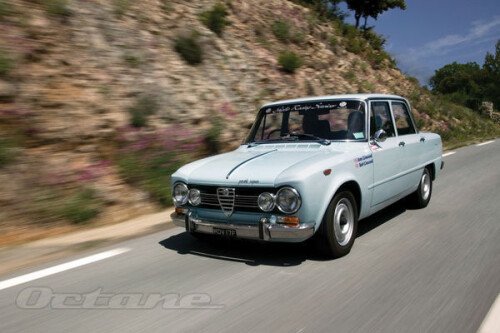 Not long after their first event together, Bob bought a standard road-going 1968 Alfa Romeo Giulia Super, and had it restored by Classicarco in Manchester. We spend a pleasant afternoon tossing it around the French countryside for Martyn
Advertisement
×
Stirling Moss Speaks