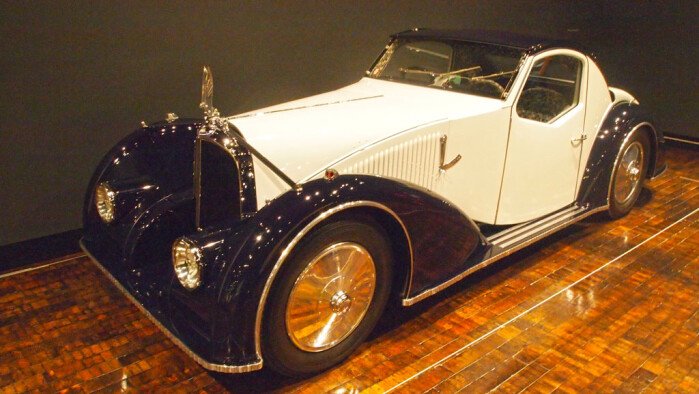 In recent years mainstream art museums have begun to recognize the true artistic nature of the automobile. One such museum is the Frist Center for the Visual Arts in Nashville, Tennessee. The theme for their exhibition is "Sensuous Steel: Art Deco Automobiles" which is perfectly matched to their wonderful art deco building. The exhibit features array of vehicles hand picked by world renowned automotive author and historian Ken Gross. It is a rare thing to see a collection such as this outside of a major concours event. Many of these vehicles one-of-a-kind and their likeness may never be duplicated again. Placing these vehicles within an art museum allows patrons time to truly appreciate their design. It is amazing to see how the artistic influences of the 1930s manifested in a medium that most people see as merely a mode of transportation today. We applaud the Frist Center for the Visual Arts for putting together such a wonderful exhibit and we hope that they continue their appreciation of the automotive world with future exhibits.


Vehicles on exhibit include:
1929 Bugatti Type 46 Semi-profile Coupe
1930 Cord L-29 Cabriolet
1930 Henderson KJ Streamline
1930 Jordan Model Z Speedway Ace Roadster
1933 Pierce-Arrow Silver Arrow Sedan
1934 Model 40 Special Speedster
1934 Packard Twelve Model 1106 Sport Coupe by LeBaron
1934 Voisin Type C27 Aerosport Coupe
1935 Chrysler Imperial Model C-2 Airflow Coupe
1936 Cord 810 "Armchair" Beverly Sedan
1936 Delahaye 135M Figoni & Falaschi Competition Coupe
1936 Stout Scarab
1937 Delahaye 135MS Roadster
1938 Hispano-Suiza H6B Dubonnet "Xenia" Coupe
1938 Talbot-Lago T-150C-SS Teardrop Coupe
1938 Tatra T97
1939 Bugatti Type 57C by Vanvooren
1939 Delage D8-120S Saoutchik Cabriolet
1940 Indian Chief
1941 Chrysler Thunderbolt

The exhibition runs from June 14–September 15, 2013.
Published Dec 7th, 2015
More Classic Car News & Article Categories:
Related Articles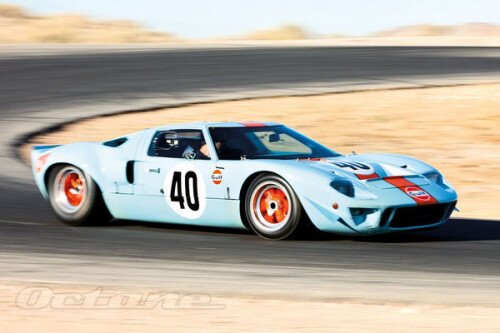 While every factory Ford GT40 is special, some are more special than others. The dazzling example featured here, chassis GT40P/1074, earns bonus points for at least three reasons..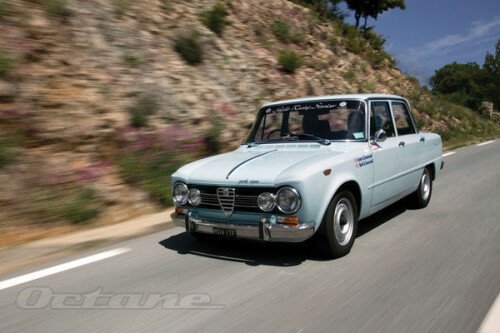 Not long after their first event together, Bob bought a standard road-going 1968 Alfa Romeo Giulia Super, and had it restored by Classicarco in Manchester. We spend a pleasant afternoon tossing it around the French countryside for Martyn's camera, Bob and I swapping the wheel like two duffers on the practice green trying out the same putter.
Advertisement
×
Sensuous Steel: Art Deco Automobiles