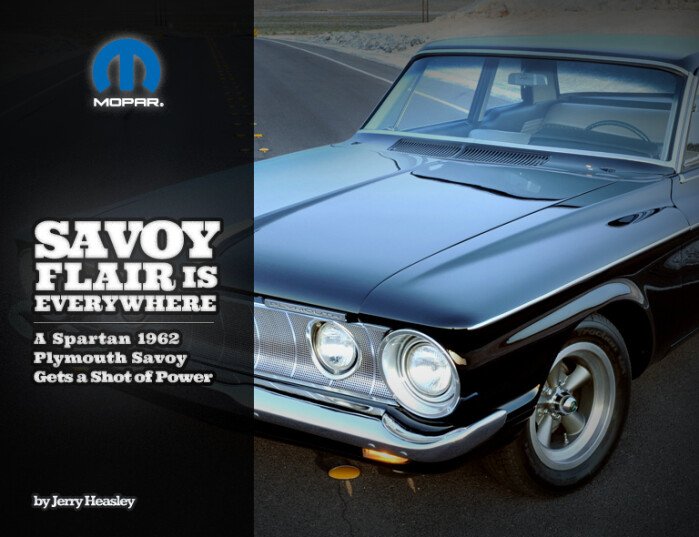 Text and images by Jerry Heasley
This black Savoy was fair game for a serious build, despite the Slant Six under the hood at the time. Mike Weber of Bakersfield, California knew the drill. The no-frills Savoy two-door sedan was home to another engine of considerable repute, the infamous 413 Max Wedge, a Super Stock monster block Chrysler introduced in the spring of 1962.
In an odd turn of events, Chrysler actually downsized their mid-sized Dodge and Plymouth B-bodies for the 1962 model year. They backed the wheelbase from 118" to 116" in an era when longer, lower and wider was in vogue. Shorter and lighter was certainly the route racers craved, but who knows the motivation for this change?
People like Mike Weber know the 413 dual quad Max Wedge inserted into the 1962 Plymouth – either the base Savoy, Belvedere, Fury or Sport Fury – created a no-frills muscle car and a legendary Super Stock drag racer. Today, these Max Wedges are hot collector cars. There are not enough of them to go around.
However, the building blocks are there. That's why guys like Mike track down 1962 model B-bodies to clone into 413 Max Wedge "Super Stockers."
Weber bought this 1962 Savoy two door sedan in San Diego in January of 2007. Later, he met the original owner. He, too, planned a Max Wedge clone and had been collecting the pieces for the build.
"He drove the car for 15 years as a driver and was going to make it into a Max Wedge clone. He had Max Wedge pieces, which we didn't get from him. We had already started buying. We collected manifolds and carburetors and correct pieces for about three years."
Maybe at some future point in the hobby, every 1962 B-body of no hero heritage will be cloned into a Max Wedge. We found this one at the 2010 Mopars at the Strip show. There were several others on display, all clones.
"It's more fun than a Slant Six," Mike said. He's a "tech" at a local GM dealership and can do all his own mechanical work. He totally built this Savoy from the ground up, save for farming out the upholstery trim work.
"I got the car a basket case. It had been pretty much torn apart and all the sheet metal hung back on it. I had to go through boxes and pick out parts to put this car together."
How hard was it to turn a Slant Six Savoy into a Max Wedge Super Stocker? The 413 was the key to the build. Mike started with a high nickel content (AAQA) 413-truck block, same as Plymouth (and Dodge) used in the vintage 413s in 1962.
Next, he bought a set of "correct Max Wedge heads, intake and exhaust manifolds and '3447' Carter carburetors." The latter are small bore Stage 1 for 1962, the first year of the Max Wedge. Of course, the dual four-barrel carburetors are mechanical linkage. The 413 Max Wedge idles on the primaries of both carburetors, and the outer four barrels open at the same time for a big rush of fuel.
For the engine build, Mike went a little more radical on the camming – 296 degrees duration and 0.557" lift in a solid lifter cam. However, he cut back the compression. Stock 413s were either 11.0:1 or a colossal 13.5:1 compression ratio. Mike trimmed the compression back to 10.0:1 for ease of use on today's pump gasoline. Of course, he also chose hardened exhaust seats to work with unleaded fuel.
Stock ignition with points had to go, too. Mike chose a breakerless ignition and module.
Mike didn't get a transmission with the car. He ended up with a "little modernization" in his choice of 3-speed automatic – a pushbutton 727 from a 1965 model. The professional "tech" got specific when he talked about how the 1962 Plymouth Max Wedge automatics used a "ball and trunnion" joint at the back of the transmission.
"They didn't really have a slip yoke. Some people say they were pretty dependable. But getting parts is a hassle. Anyway, a 1965 takes a regular slip yoke driveshaft, but it still allows for the cable to the pushbutton."
As a result, Mike chose the 1965 automatic transmission and 1965 rear end. He added, "The early 1960s rear ends had a tapered flange, so you needed a great big puller just to get the drum off."
The 8 ¾" rear end with a 3.91:1 Sure Grip differential from a 1965 solved these problems. After all, Mike wasn't doing a concours restoration. His 1962 Plymouth Max Wedge would be a clone, and he planned to drive the car. He wanted as much reliability as possible in a Max Wedge package that looked the part.
Making the drive train right proved the biggest part of the Max Wedge build. When I asked Mike what he had to do to turn this 1962 Savoy into a Max Wedge car other than the engine, he explained, "Not a whole lot more – a V-8 K-frame."
Of course, he's being somewhat modest. However, these 1962 B-bodies are pretty utilitarian. Mike didn't even mess with a heater or a radio. He deleted both.
Inside, there's a bench seat and a set of round gauges on a flat instrument panel in front of the driver. The steering wheel is a two-spoke. There is no power steering and no air conditioning. The Savoy is basically a motor-powered skateboard.
The wheels give away the Super Stock status, even if there are no engine badges on the body. Vintage ET mags on the front measure 15 x 6. On the back is a simple set of black steel rims measuring 15 x 8. Mike said, "A lot of guys back in the day when they raced them put the aluminums on the front and ran the steels on the back."
At first, Mike was going after ETs front and rear. But mags front and steel wheels in the rear send a message to the cognoscenti: this is a One Serious Savoy. Mike sends this message on the street – he even drove this car 300 miles each way from Bakersfield, California to Las Vegas, Nevada for Mopars at the Strip.
Published Sep 18th, 2017
More Related Vehicles
More Classic Car News & Article Categories:
Related Articles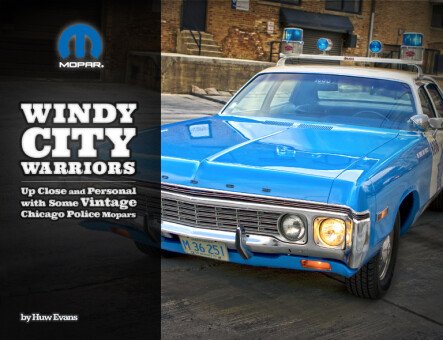 From around 1956 until the mid 1980s, Dodge, Plymouth and even Chrysler squads were the most ubiquitous police cars in North America. In fact, the biggest department, the NYPD, used Plymouth and Dodge squads almost exclusively until the rear-drive M body car was finally axed in 1989.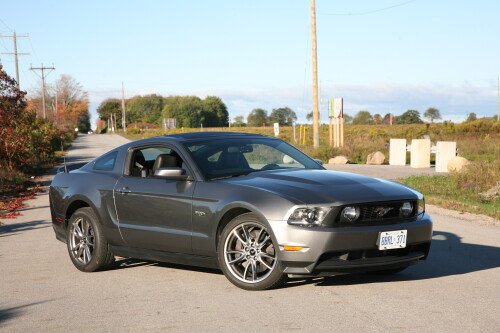 Through much of the 80s and 90s, an era that some traditionalists still consider a somewhat lackluster era for exciting automobiles, the mighty Ford Mustang 5.0 stood out from the crowd. The 5.0 Mustang was a car that could easily run deep into the 11 second range through the quarter-mile.
Related American Classic Cars
Advertisement
×
Savoy Faire Is Everywhere