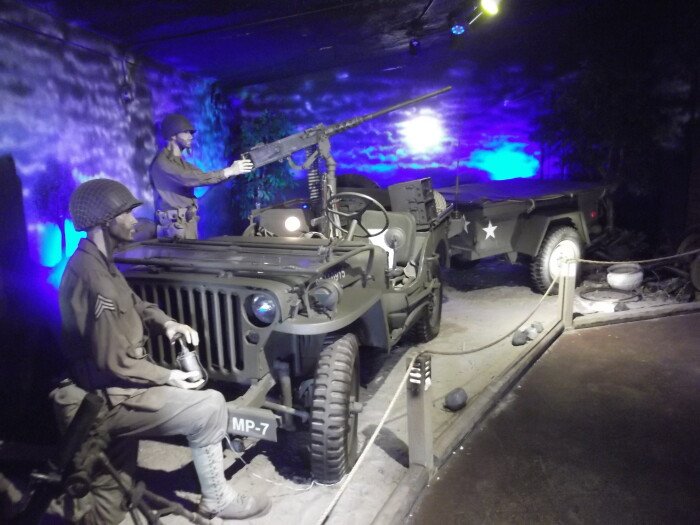 By Brian Medford
There was a time when all a military vehicle museum needed was a few old planes out on the front lawn, maybe a tank or two, and a bunch of guns. But this is the year 2011 and we have come to expect a lot more from a museum. Volo Auto Museum has stepped up to the plate and delivered one of the coolest military museum exhibits in the country. It isn't the sheer scale of the exhibit, but the execution that sets it apart.
The Military Experience at Volo Auto Museum begins with a walk through some very special machines. First up is a British Sultan command vehicle which is pretty much an armored mobile office. Taking a few more steps and you can't help but notice the 1967 Bell helicopter's imposing presence. Not just anyone can have a genuine military helicopter, as there are very strict rules for display that must be followed to respect the important role the vehicle played. Tucked in behind the Huey is a 1941 Packard staff car still sporting its olive drab paint. These staff cars are becoming very hard to find as many were remilitarized and returned to their civilian appearance in later decades. One of the more impressive pieces of machinery is the 1943 Half-Track sporting quad .50 caliber machine guns on a motorized turret! Since buying the old war horse in 1978, Volo has treated it with an extensive restoration.
As you continue through the rows of military machines, you come to the Military Experience itself. What was once one of a myriad of buildings on the Grams' farm is now an attraction worthy of any you would see at a major theme park. Walking through the door you are greeted with the sights and sounds of war. The descriptions now shift from "decoration" to "set design" as what you see around you is truly worthy of a movie set. Vehicles are placed in the environments in which they would have been used, including uniformed mannequins and all the other details that make the scene complete. Bullets pop, bombs explode, bombers dive, all in concert with lighting effects that truly transport you to another world. As you look into each vignette, you get a small glimpse of what life was like for the soldiers whose very lives depended on these vehicles.
Moving on through the main vehicle exhibit you come to an area filled with exhibits from almost every modern conflict. Each display honors the brave men and women who fought, as well as giving a personal touch to the items presented before you. Off of the main room is an exhibit dedicated to the recent wars in the Middle East. Items here range from Saddam Hussein's personal stationary to an extremely rare Katyusha rocket and launcher (one of three legally registered in the United States).
With so many unique pieces there is just no way to fully appreciate this exhibit without a visit to the museum yourself. The people at Volo Auto Museum have gone to great lengths to create an educational and entertaining experience while also maintaining a respectful tone. If you find yourself on the southwest side of Lake Michigan and want to do something different, the Volo Auto Museum won't disappoint.
Published Oct 23rd, 2017
More Classic Car News & Article Categories:
Related Articles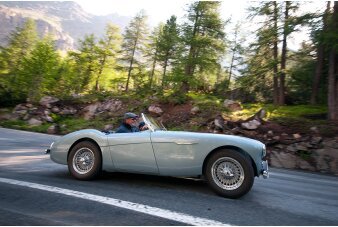 If you're thinking about buying a classic car, you should know where to look for rust and how extensive the repair might be.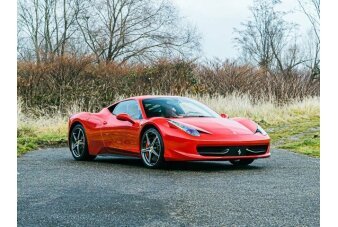 We ranked the 10 best Ferrari models listed on Classics on Autotrader from 2022.
Related American Classic Cars
×
Roll Call!