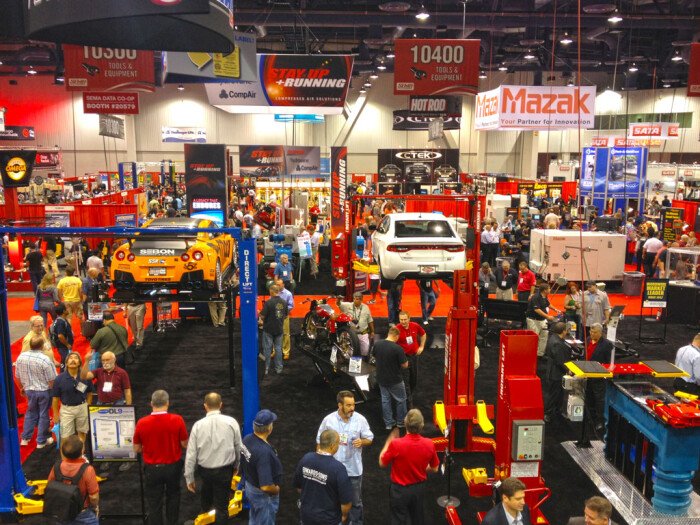 The 2012 SEMA show brought a lot of new faces to the crowd over previous years. Attendance was up from last year as was seen by the crowded aisles. International attendees appeared to turn out in larger numbers than previous years, plus a greater number of non-industry guests. While there has been considerable discussion about the business-to-business nature of the show, there is no denying that end customers want to attend as well. Once again builders raised the bar with a stunning display of vehicles on hand. The level of craftsmanship was astounding, leaving attendees wondering how it is possible to improve on the seemingly perfect. But that is what SEMA is all about, being better than last year and doing what has never been done before. From a full-size electric monster truck to a hot rod hearse, the SEMA show never disappoints.

Check out over 300 photos from the show below!


Report: SEMA 2012
The biggest show in the automotive aftermarket doesn't disappoint!
Gallery: SEMA 2012 - Oddities, Freaks and Other Strangeness
Some builds are just beyond description.
Gallery: SEMA 2012 - Restomods
Old school flair with new school tech!
Gallery: SEMA 2012 - Motorcycles
Over the top motorcycles and trikes were everywhere!
Gallery: SEMA 2012 - Race Cars
These machines only have one purpose: the checked flag.
Gallery: SEMA 2012 - Retro Rides
New car plus old styling equals retro cool!
Gallery: SEMA 2012 - Chevrolet Corvettes
Las Vegas was flush with fantastic 'Vettes of all ages.
Gallery: SEMA 2012 - Hot Rods
The true root of the hobby, these hot rods hit the jackpot.
Gallery: SEMA 2012 - Chevrolet Camaros
Camaros are always a SEMA favorite, and this year was no different.

Gallery: SEMA 2012 - Exotics
Fast, loud and flashy, just like Las Vegas!

Gallery: SEMA 2012 - Off Road Rigs
These tough trucks and buggies call the dirt home.
Gallery: SEMA 2012 - Street Trucks
This year brought a wave of performance trucks meant for the tarmac.
Gallery: SEMA 2012 - Euro Style
From across the Atlantic these rides bring their own brand of attitude.
Gallery: SEMA 2012 - Ford Mustangs
New and old ponies have become a SEMA institution.
Gallery: SEMA 2012 - Imports
Bringing a taste of the far east to downtown Las Vegas.
Gallery: SEMA 2012 - Mopars
Dodge, RAM, Chrysler, Jeep plus some old favorites were on hand.









Published Dec 7th, 2015
More Classic Car News & Article Categories:
Related Articles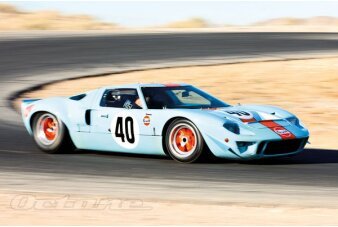 While every factory Ford GT40 is special, some are more special than others.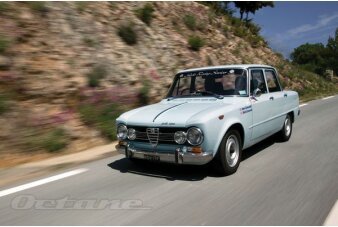 For the Linwoods historic rallying seems to come naturally.
×
Report: SEMA 2012