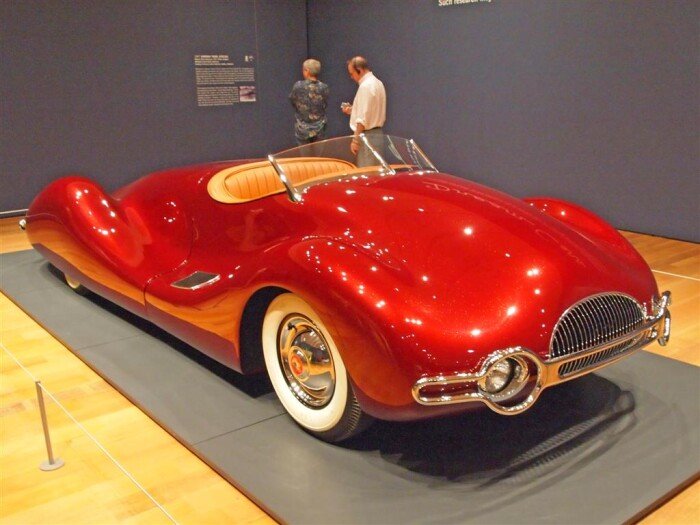 Several years ago the High Museum of Art in Atlanta hosted "The Allure of the Automobile" exhibit. The event was a huge success for the museum and left many people in both the art and automotive communities asking "when will you do it again?" That question has now been answered with the "Dream Cars" exhibit, and what an encore it is.

Exhibit curator Sarah Schleuning was tasked with not only identifying potential notable concept car examples, but also locating and securing these priceless vehicles. Luckily she had renowned automotive historian Ken Gross as a consultant and co-curator. The culmination of their several year journey is now on display at the High Museum. This exhibit explorers the dreams that visionary designers brought to life through fiberglass, fabric, plastic and steel. More than just shocking designs, these cars were meant to be a window into our future. They were a commentary on the present society and a physical manifestation of hope for tomorrow. This is a once in a lifetime exhibit and these cars will never been together again, so if you are near Atlanta any time between May 21 and September 7, 2014 you owe it to yourself to visit. You won't be disappointed.

Vehicles on exhibit include:
1947 Norman Timbs Special
1948 Tasco
1936 Stout Scarab
1934 Edsel Ford Model 40 Special Speedster (click here for more about this car)
1934 Voisin C-25 Aerodyne
1941 Chrysler Thunderbolt
1955 Chrysler (Ghia) Streamline X "Gilda" (click here for more about this car)
1942 Paul Arzens L'Oeuf electrique
1951 General Motors Le Sabre XP-8
1956 Buick Centurion XP-301
1959 Cadillac Cyclone XP-74
2001 BMW GINA Light Visionary Model
2010 Porsche 918 Spyder Concept Car
1970 Pininfarina (Ferrari) Modulo
1970 Lancia (Bertone) Stratos HF Zero
1935 Bugatti Type 57S Competition Coupe Aerolithe, (2007 re-creation)
1953 General Motors Firebird XP-21
For a peek at what it takes to get an exhibit like this set up, check out our behind the scenes article!
Published Dec 7th, 2015
More Classic Car News & Article Categories:
Related Articles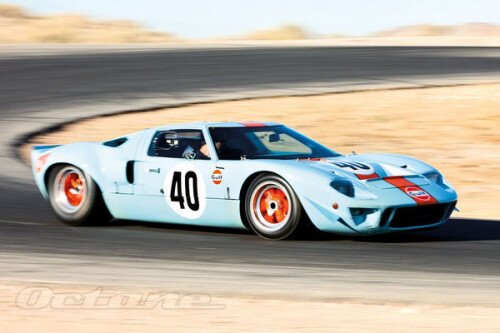 While every factory Ford GT40 is special, some are more special than others. The dazzling example featured here, chassis GT40P/1074, earns bonus points for at least three reasons..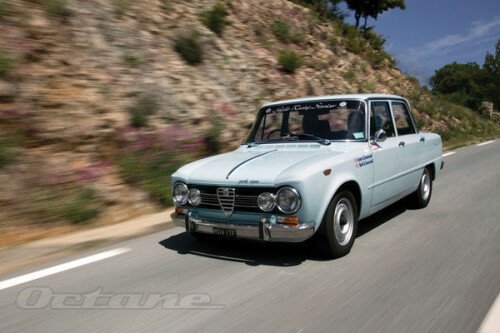 Not long after their first event together, Bob bought a standard road-going 1968 Alfa Romeo Giulia Super, and had it restored by Classicarco in Manchester. We spend a pleasant afternoon tossing it around the French countryside for Martyn's camera, Bob and I swapping the wheel like two duffers on the practice green trying out the same putter.
Advertisement
×
Report: High Museum's