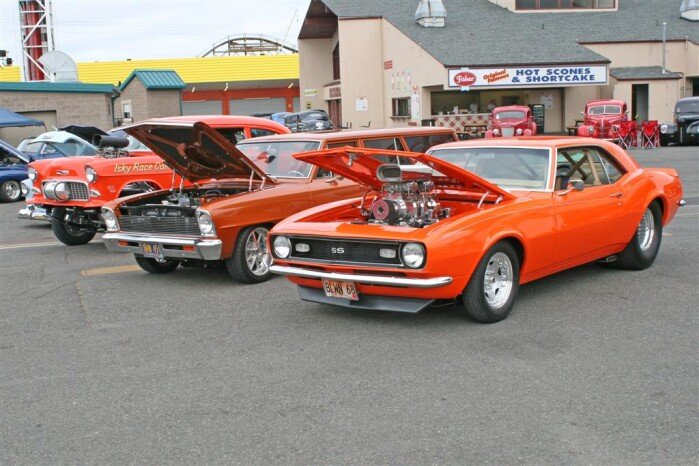 The Pacific Northwest is best known for its tech industries, coffee, innovative music scene, airplane manufacturing, Super Bowl champs, and majestic scenery, but it's also a hotbed of custom cars and trucks. The general area of Washington, Oregon, and British Columbia are home to many of North America's top professional shops and a huge number of talented backyard builders.

The hot rod/custom car and truck scene is varied as the weather and residents, which is one reason the Goodguys Rod & Custom Association's Pacific Northwest Nats is such a great three-day show. Typical vehicles range from budget rat rods to Riddler Award winners. About 2,500 vehicles participate each year.

A great feature of the Goodguys Pacific NW Nats is the strong showing of Canadian cars and trucks. Besides unique Canada-only makes such as Beaumont, Acadian, Fargo, and Meteor, the per capita quality of the British Columbia cars is outstanding.

The NW Nats has been held for almost three decades at the spacious, beautifully equipped (there's a huge air conditioned display hall) Washington State Fair Events Center in Puyallup, Washington. Puyallup is a suburb of Seattle on the way to Mount Rainier. The event is held the last weekend of July, which almost always ensures beautiful sunny weather.

The following photos are small overview of vehicles at the most recent Goodguys Pacific Northwest Nationals.


Source:
Goodguys Rod & Custom Association
P.O.
Published Dec 7th, 2015
More Classic Car News & Article Categories:
Related Articles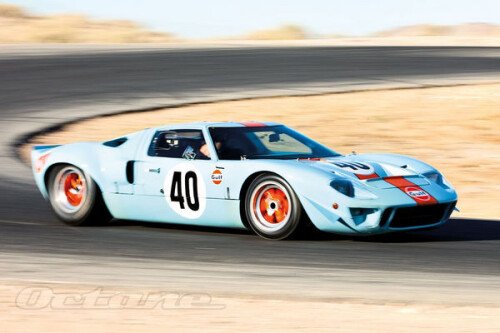 While every factory Ford GT40 is special, some are more special than others. The dazzling example featured here, chassis GT40P/1074, earns bonus points for at least three reasons..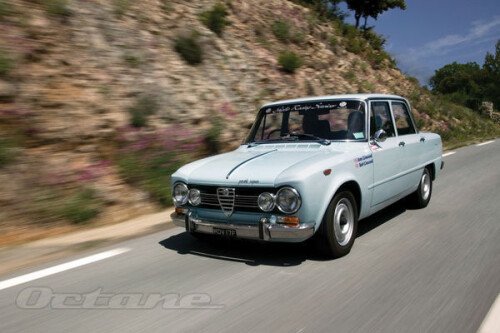 Not long after their first event together, Bob bought a standard road-going 1968 Alfa Romeo Giulia Super, and had it restored by Classicarco in Manchester. We spend a pleasant afternoon tossing it around the French countryside for Martyn
Advertisement
×
Report: 2013 Goodguys Pacific Northwest Nats