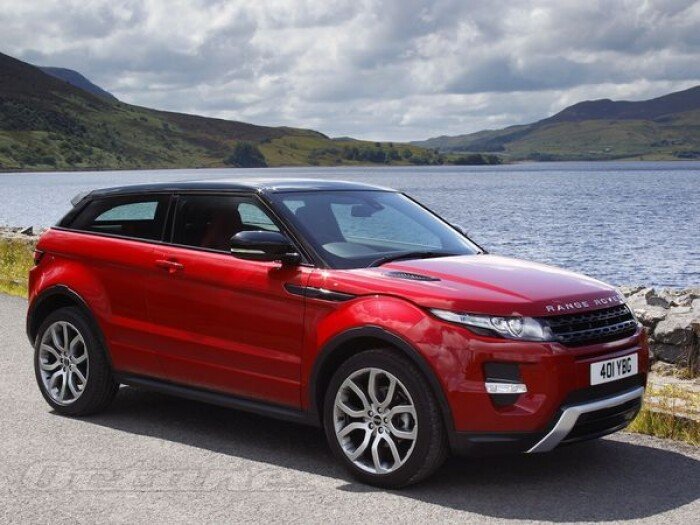 I have to admit, I was a bit sceptical about the Range Rover Evoque. The name, for a start. Just what does it, er, evoke? And how come Range Rover is now a marque? Not to mention all that guff involving Victoria Beckham. How can a company as, well, practical as Land Rover be marketing a new car around somebody who's famous mostly for being famous? Where's the talent? What's the point?
And then I had a brief drive in the base-model diesel, with front-wheel drive. Even my initial incredulity about pricing softened when I realised that the minimum cost of roughly $45,000 gets you something this refined and special-feeling, with great spec too: heated seats, leather, climate control, Meridian sounds, they're all yours, and the five-door's fairly useful too. This or a BMW 320d Touring as your company wheels? Not so tough a choice, actually.
Now we're testing the range-topper and the pricing thing is heightened. It's $65,000 as a three-door, and this one had seven grand in options added, including a largely pointless three-grand seating package. The optional perches look fab but are too narrow across the base, too broad across the squab. Oh dear, form over function. In a Landie.
And is a Ford Mondeo's 2.0-litre turbo four enticing enough at this price level? Outputs of 237bhp @ 5500rpm and 251lb ft at 1750rpm should help, but can it impress when hooked up to a six-speed auto-box? And just what is this anyway? Time to see if a hot hatch on stilts (which, I think, is what it's basically trying to be) can impress.
Climb aboard and hunt out that starter button, rather awkwardly plonked to the left of the instrument binnacle. The Jag-style cylindrical transmission selector rises up from the console and Ford's Ecoboost fires, its ever-so-slightly boomy nature subdued just enough to maintain mystique.
It's actually a pretty smooth engine, not so couth as to con you into thinking it's a big six, but swingeing around the tacho while shifting the hefty (1640kg) four-wheel-drive with alacrity
Published Dec 7th, 2015
More Classic Car News & Article Categories:
Related Articles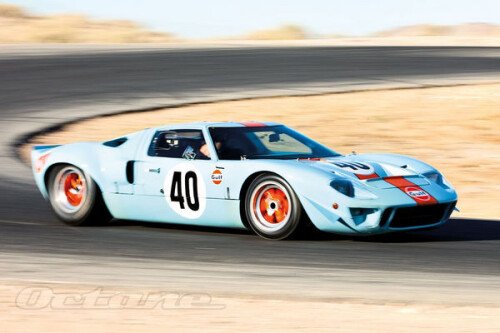 While every factory Ford GT40 is special, some are more special than others. The dazzling example featured here, chassis GT40P/1074, earns bonus points for at least three reasons..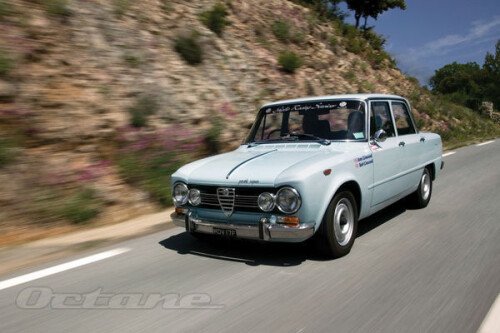 Not long after their first event together, Bob bought a standard road-going 1968 Alfa Romeo Giulia Super, and had it restored by Classicarco in Manchester. We spend a pleasant afternoon tossing it around the French countryside for Martyn
Advertisement
×
Range Rover Evoque Dynamic