‹ Go back
Overland Trucks: Vintage 4x4s That Get Better With Age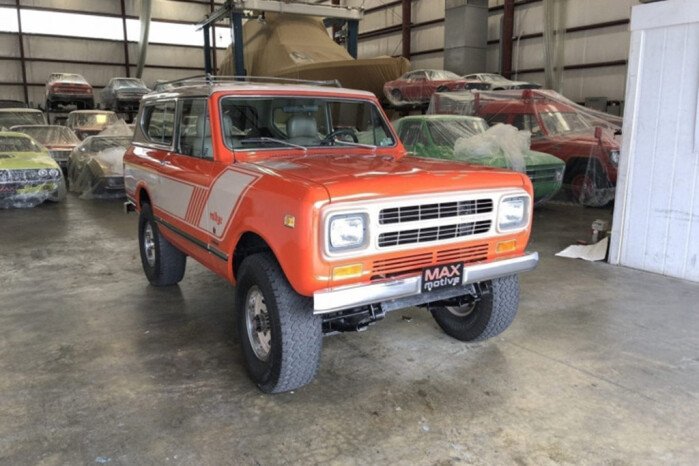 Author: Jeff Lavery
While fans of vintage vehicles are resistant to admit the various shortcomings of piloting an older car or truck, there's one class of emerging classics that lets you have your cake and it eat it, too. Classic 4x4s may be rough around the edges, but many of them are attracting buyers interested in overland trucks -- those vehicles that test your mettle off the beaten path. And with the increased interest in living off the grid or adopting a "glamping" lifestyle, an old-school square body SUV is worth checking out, both for functionality and investment potential.
For years, clean Ford Broncos and Chevrolet Blazers were the standard-bearers for vintage overland trucks that could go off road while still drawing a crowd at the local cruise night. Now, some next-generation vehicles and overlooked early 4x4s are getting their due as respectable off-roaders that can be built from mild to wild: a clean driver-quality restoration or all-out overland build -- the choice is yours with these excellent overland trucks.
1977 Jeep Wagoneer
Yes, most of us know of the wood-paneled Jeep Grand Wagoneer that every well-heeled school kid's dad drove in the 1980s. From there, it became the first vehicle for any number of teenage drivers, usually losing a battle with rocker rust in the process. Those trucks were overstuffed with luxury -- the early Wagoneer, like this 1977 model listed for sale by 4-Wheel Classics, offers a far purer driving experience with less stuff to break. With a reliable 401 V8 and rebuilt Quadratec transfer case, this example is a user-friendly overland build candidate, and if a component should fail, the nearest NAPA store has you covered.
Find a Jeep Wagoneer for sale
1992 Isuzu Bighorn

When it comes to importing a Japanese-market vehicle, most enthusiasts envision a Nissan Skyline or Honda Integra Type-R. However, there's a whole class of JDM overland trucks that may not handle as well as a vintage sports coupe but certainly have plenty of trail-capable qualities. This 1992 Isuzu Bighorn, otherwise known as a Trooper, is listed by Duncan Imports and Classic Cars, and offers true overland capabilities along with the rare "Handling by Lotus" suspension package. While it may not be the brawniest SUV on this list, there's something to be said for a capable off-roader that also offers some creature comforts.
Find an Isuzu Bighorn for sale
1990 Land Rover Range Rover

Few vehicles conjure up images of dashing over the countryside, darting between flocks of sheep, and pulling over on a grassy knoll for a picnic lunch more vividly than a first-generation Range Rover. The original design spanned over 30 years, with the Range Rover becoming more opulent as time went on. Today, it's a full-blown luxury vehicle you're almost scared to bring to a washed-out trailhead. That's why this 1990 model offered by AP Vintage Motors is a pleasing throwback, and its knobby tires and roof-mounted cargo basket are ready for all the mud and gear you can throw at it.
Find a Land Rover Range Rover for sale
1980 International Harvester Scout

The International Harvester Scout is the ultimate role player, looking as comfortable taking the homecoming queen to the big dance as it is thrashing through underbrush and kicking boulders off its skid plates. It also rocks factory-applied graphics and side stripes like nobody's business, making it even more appetizing as a member of the emerging classics club. But don't let its good looks sway you: This is a capable overland truck, with a 2-speed transfer case and seriously overbuilt Nissan-sourced turbodiesel engine under the hood. This example is listed for sale by Max Motive and even comes with a mild lift kit already installed.
Find a International Harverster Scout for sale
1986 Suzuki Samurai

Some of the trucks on this list carry big price tags, but that doesn't mean you need to empty your bank account to find a formidable off-roader. The Suzuki Samurai is a perfect example, with its short wheelbase and overhangs making it a playful trail accomplice right out of the box, and close to unstoppable when modified for overland excursions. Of course, like most '80s vehicles that remain in exceptional condition, the prices are going up -- so it may be wise to buy one sooner than later.
Find a Suzuki Samurai for sale
1977 Toyota Land Cruiser

Really, if this list had a big brother or a grandfather figure on it, the FJ40 Land Cruiser would be it. It's almost assumed at this point that a compilation of capable overland vehicles will include a vintage Land Cruiser, so this isn't the most original choice -- but sometimes, the originals are the best. In addition to its natural abilities, this Land Cruiser, offered for sale by AutoSmith in Georgia, features a snorkel, 13,000-lb remote winch, rear fuel carrier and more, which should give the FJ the extra edge it needs to make it across trickier water crossings and long expanses of unpaved roads -- in other words, an overland dynamo.
Owning a vintage vehicle can sometimes mean making compromises in how you use it, but this list of overland-friendly trucks shows there are ways to put old-school cool in your garage and use it the way nature intended. Which 4x4 on this list would you choose for your next overland build or excursion?
Find a Toyota Land Cruiser for sale
Published Jul 30th, 2019
More Classic Car News & Article Categories:
Related Articles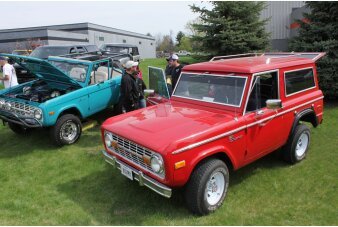 Ford's first-generation off-roader has gone from cult classic to mainstream collector.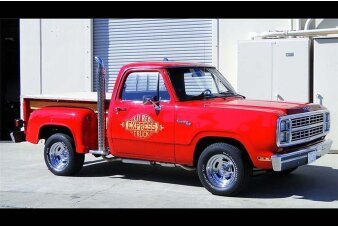 The Dodge Li'l Red Express set a standard on how to make a great performance truck. All Dodge Li'l Red Express trucks came from the factory painted in Bright Canyon Red in 1978 and Medium Canyon Red in 1979. Every Li'l Red Express was a regular cab Adventurer with a stepside bed.
Related Classic Trucks
×
Overland Trucks: Vintage 4x4s That Get Better With Age