‹ Go back
Ocean Reef Club Vintage Weekend: A Look Back in Order to Look Forward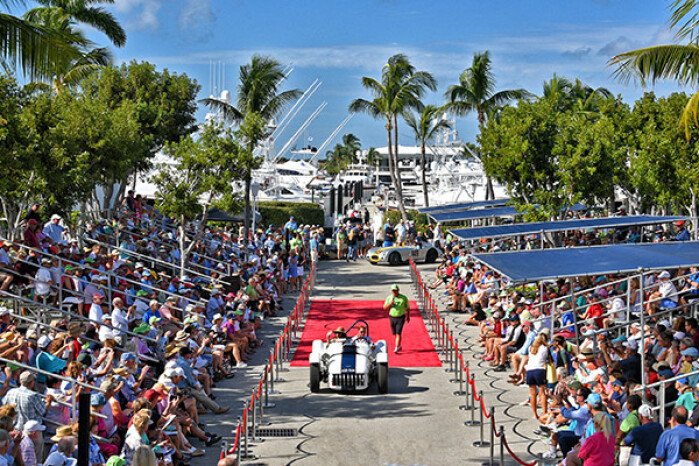 Author: Mark Elias
Whether you are a glass half-full or glass half-empty type, the Ocean Reef Club Vintage Weekend in Key Largo, Florida is either the beginning or the end of the collector car season. Back on track following 2017 damage from Hurricane Maria, Vintage Weekend is traditionally held during the first weekend of December.
2018 was a revival year, bringing some significant metal from around the globe. They were joined by the AeroShell Aerobatic team and antique aircraft including a 1942 C-47 known as the Placid Lassie that transported troops across Europe during World War II and even participated in D-Day drops in Normandy, France.
Yachts were on display with popularity gauged by the "shoes on the dock" outside any one yacht. This year's favorite was the "Blackhawk," owned by Rocky Wirtz. Also, the Freedom, a 1926 sister ship of Presidential Yacht "Sequoia." After a recent restoration, it has never looked so good.
But, as has been the case for the past 22 years, the cars are the stars at Ocean Reef Club Vintage Weekend. The 1909 Rolls Royce Silver Ghost "Roi de Belges," took honors for "Most Elegant Early Brass." It was followed by a 1913 Fiat Tipo 50 with brass polished to an ultra-high sheen as though it just rolled out of the factory in Italy.
From the brass era moving forward, a constant parade of vehicles ranging from a 1939 Delahaye 135 MS Cabriolet to a 1954 Kurtis Kraft 500S Roadster to a 1958 Buick Limited Convertible ushered by to polite applause. Vehicles are chosen for the significance of their design and innovations and their contributions to the automobile industry itself. In other cases, they were shown because of their homeliness or novelty. You know, something about a face only a mother could love.
Perhaps America's first "handling" roadster, a 1914 American Underslung 644 Four Passenger Touring car showed off in deep Kelly Green with polished chrome throughout. As related to the audience, the chassis was turned upside down and the car was "built into it" that way, resulting in a lower, or underslung design that cornered better than many traditionally-built vehicles of the day. That's still quite a feat, considering such a large vehicle was riding on tires with a tread roughly five inches wide.
Sinister looking in all black, the 1929 Stutz Lancefield Coupe of Ron Johnston was long and lean as it crossed the red carpet, which is a tradition at "the Reef." This example is a veteran of the Concours d'Elegance circuit and similar in appearance to the Stutz Lancefield that went up against W. O. Bentley's boys in the 1929 Le Mans endurance race. This supercharged straight eight powered version would look as home on the race track as it would have been while carrying a mobster in the 1930s.
Howard Fafard's fire engine red 1934 Mercedes-Benz 500K/540K Spezial Roadster is a car with a past. Built by Mercedes-Benz as a special order by Dr. Alfons Sack, a prosperous German attorney, it was the sixth version of this car to be built. Designed to unwind on the newly completed Autobahn, the car featured a 5.0-liter engine and all the latest features of the day including an independent suspension for a much smoother ride than its competition. Upon hearing that a more powerful 5.4-liter engine was to be offered, Sack sent his 500K back to the factory for an engine transplant. The engine was installed, with new matching numbers, and the Sack Spezial Roadster was born. The car survived for many years until it went missing.
A pair of automotive archeologists armed with nothing more than an odd Mercedes-Benz gas cap, for luck, set out into the Polish countryside in search of automotive treasures. They came upon a gas station where the owner told them of a Mercedes that was disassembled in a barn following an accident. They went to view this so-called basket case to find the parts complete ... except for a missing gas cap. And the rest, they stay, is quite historic.
Other beauties included a Jaguar XK140 Drophead Coupe, and a 1956 Lincoln Premier convertible. There were oddities as well, including a Stanley (Steamer) Mountain Wagon that could take several families at once from the train station to their Borscht Belt Summer resort, and a one-off 1966 Bosley Interstate II Coupe that admittedly needs a nose job. Powered by a Pontiac 389 V8 with three 2-barrel carburetors, it was the prototype for a line of cars designed by horticulturist Richard Bosley that would use the chassis from a Chevrolet Corvette of the same era as its foundation. The line of Bosley vehicles never materialized and the Interstate II is the sole operating example of what shoulda, coulda been a contender, if not for that unfortunate proboscis.
These examples and many others are the reason that classic car collectors descend on this small Island community at the top of the Florida Keys each December. Ocean Reef Club is a private club, but this is the only weekend of the year where the public can visit without an invitation from a club member. With the car show conducted in a "just for fun" manner, without Concours rules or such other formalities, host Ron Elenbaas' encyclopedic knowledge allows him to recite from memory, the historic significance of each of nearly 80 cars as they cross the red carpet past the waterfront grandstands near the Club's lodge.
It's the perfect place to send off the end of Summer or welcome the beginning of winter. It all depends if you're a glass half-empty or glass half-full type of person.
Published Jan 8th, 2019
More Classic Car News & Article Categories:
Related Articles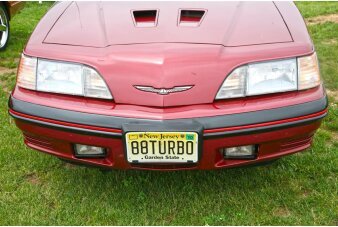 We've picked 11 classics, built between 1965 and 1998 that we feel offer a great blend of style, individuality, performance and some cases,...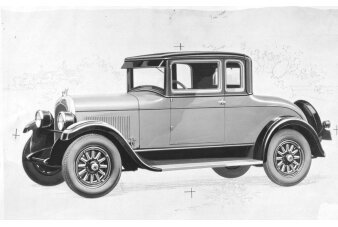 In just a few short years, Walter P. Chrysler took his company from an unknown automotive manufacturer to fourth in the industry, with...
Related American Classic Cars
×
Ocean Reef Club Vintage Weekend: A Look Back In Order To Look Forward