American Detours, a new web series pairing epic American roads with classic collector cars,  is a tribute to great rides – beloved classic cars owned by American Collectors' (producers of the series) policyholders – that deserve to be taken out of the garage and driven on great roads. At the heart of the show are the stories of collectors and how they came to connect with the hobby.
Each video also represents a collaboration between American Collectors Insurance and auto enthusiasts across the U.S. who took to social media to vote on and promote their favorite road trip routes. The show underscores the growing popularity of the collector hobby, from classic restoration to the simple joy of exploring a winding road in a beloved classic.  



The first episode follows a 1963-½ Ford Galaxie as it navigates through the Creole Nature Trail in Southwest Louisiana with co-hosts Jael de Pardo, best known as the host of popular SyFy Channel programming, and Hooniverse's Executive Editor Jeff Glucker. The full episode premieres April 15th on www.americandetourstv.com.  

Check out the first episode now!


Provided by American Collectors Insurance.
Published Dec 7th, 2015
More Classic Car News & Article Categories:
Related Articles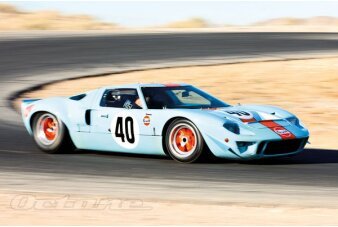 While every factory Ford GT40 is special, some are more special than others.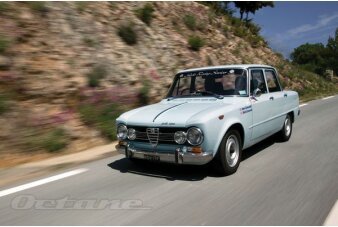 For the Linwoods historic rallying seems to come naturally.
×
New Web Series - American Detours