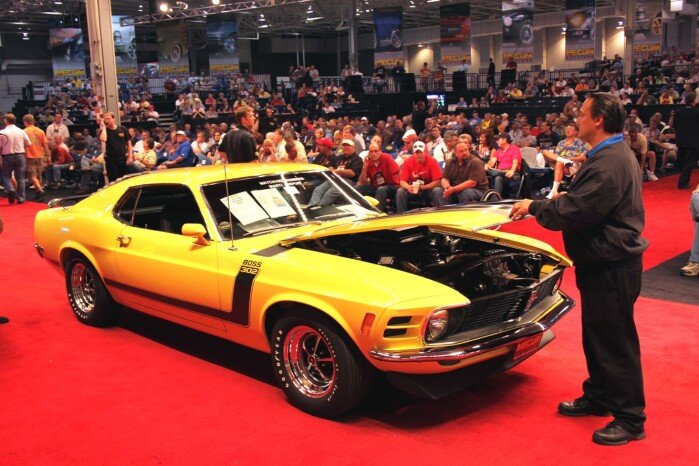 If ever there was an instant classic, it was the Ford Mustang. It took the folks in Dearborn only 22 months to sell their first million of the genre-creating and generation-defining sporty car –more than 45,000 cars every month, from April 1964 to the milestone in February 1966.

But despite being a pillar of the classic-car world, the collector value of Mustangs varies greatly between the generations and even among the different models within a generation. Six-cylinder cars will never be as valuable as V-8 cars. Likewise, a garden-variety C-code V-8 will never attract collectors' attention like a genuine K-code car.

Mustang prices also shift with evolving tastes among collectors, along with the infusion of new, younger blood into the market – buyers of a younger demographic whose preferences and enthusiasms may not match those of older collectors.

It's always difficult to anticipate trend, but based on recent movements in the market, here are some observations for Mustang values that are slowing down, speeding up and simply spinning their wheels.



1965-68 Coupes
With so many of these car produced, it's difficult to capture even a broad overview, other than to state these are the entry-level classic Mustangs and their prices are generally pretty flat. Six-cylinder and C-code (two-barrel 289) coupes are cheap and plentiful. Original four-barrel A-code models are more expensive and will hold their value, while those with the high-performance K-code engine (271 hp) will always be at the top of Mustang Coupe Mountain.



1965-68 Fastbacks
While all the rage these days, the distinctive fastback Mustangs weren't all that popular when new, accounting for roughly 10 percent of production through 1968. Of course, that rarity contributes to their value today, which seems to keep going up and up. And a K-code fastback is a rare and valuable find, for sure!


Fastback fact: Ford didn't introduce the Mustang's fastback body style until the 1966 model year. That's correct – there were no '65 Mustang fastbacks. Hard to believe, right?



1969-70 Mach 1
The 1969 and '70 Mach 1 Mustangs had healthy production stats – more than 72,000 in 1969 and nearly 41,000 in '70 – which makes them not all that hard to find today. And while many were modified back in the day, a great many have been restored, too. The intrinsic demand and value for these cars will always be strong, but prices have retreated in recent years and we think they won't rise much in the near future. In other words, it's time to buy and hold.

 

1969-70 Boss 302
Although much rarer and arguably more unique than the Mach 1, the Boss 302 enjoyed meteoric rise in value a decade ago, along with the rest of the marquee muscle cars. Prices returned to reality in recent years, but their rarity puts makes them harder to find and generally more desirable. You may not see prices soar again soon, but the Boss 302 is a blue chip collector car.

 

Anything 428 Cobra Jet / Super Cobra Jet-powered
The muscle car years were all about the engines and they didn't get any more muscular in the Mustang than the 428 Cobra Jet package and its drag-racing-intended cousin, the Super Cobra Jet. Right around 21,500 Cobra Jet-powered Mustangs were built between 1968 and 1970, and because most were immediately conscripted into drag-strip combat, few survive. Documented Cobra Jet cars will continue to rise in value.



1969-70 Shelby GT-350 / GT-500
Go to just about any big collector car auction and you won't see just one of these cars, you'll see one in nearly every color offered. Many have been restored. And while they carry the Shelby name, they weren't built by Shelby, nor do they have the competition-proven pedigree of his previous cars. The value of these cars has remained high, along with all vintage Shelbys, but if anything bearing his name were to level off or retreat in value, we'd have to guess it would be these models.



1971-73 Mach I
The 1971-73 Mustangs, in general, aren't very hot – especially those with the awkward-looking semi-notchback styling, but we see some solid growth in the Mach I models of those years. The cars were derided when new for their excessive size and post-muscle car-era lack of oomph, but more than four decades later, their extreme fastback styling looks pretty cool and many collectors have seized on their relative affordability. In other words, we don't believe they'll be getting any cheaper.

 

1976-78 Cobra II / King Cobra
Hey, we like these cars for all of their 1970s kitsch, but we haven't seen much movement on prices for them in years. They're actually pushing 40 years old and we're thinking if the great wave in Cobra II prices was coming, it would have hit the shore by now. That said, we'd like to add a red or black King Cobra to our stable immediately.



1979 Indy Pace Car / 1979-81 Cobra
Like the Cobra II, prices for the '79 Indy Pace Car have stagnated. Ford built a lot of them and quite a few have survived, which suppresses value (although a V-8/4-speed model will always be in demand). Conversely, we think the 1979-81 Cobra models could be poised for a jump, mostly because the have the reverse issue of the Pace Cars – you rarely see them, particularly in original condition.

 

1982 GT
No, it wasn't the most powerful Mustang to ever wear the GT badge – or 5.0 badge, for that matter – but what the '82 GT lacks in raw speed, it makes up for in style and importance. It was the car that cast off the decals of its faux-performance Cobra forebearers and delivered a thoroughly satisfying combination of Windsor-based torque and refined handling characteristics. Prices for excellent-condition, unmodified examples are getting stronger and we expect that to continue.

 

1984-86 SVO
The sophisticated, well-balanced Mustang SVO was one of the best-driving sports coupes of the 1980s, blending the best of American and European performance traits. Unfortunately, as distinctive and fun-to-drive as the SVO is, we don't see great market demand for it. The bottom line seems to be: Enthusiasts prefer their Mustangs with V-8 power. 

 

SSP Mustangs
Ford's official police version of the Mustang has a cult following and it's not difficult to find them. The trick is finding one that hasn't been hot-rodded to death. Unrestored yet otherwise stock examples are tougher to find and a comparative handful have been restored to in-service condition. Those are the cars that collectors will clamor for in the future, but doing one's homework is vitally important to ensuring the authenticity of the restoration.

 

1985-93 LX 5.0 (Notchback)
With that magical combination of relatively low production numbers and the greatest performance, the Mustang LX 5.0 notchbacks were throwbacks to the good-old days of the muscle car era. And with so many of the remaining notchbacks modified, finding a clean, original-condition example is getting harder every day. Consequently, their prices are starting to rise.

 

1993 Cobra
Arguably the best Fox-body Mustang produced, the '93 Cobra was limited-edition gem. The thing is, compared to other Fox-bodies, they're already expensive. Examples with less than 80,000 miles typically are listed at $20,000 or more – and the lower the mileage, the higher the asking price. We love the '93 Cobra, but we haven't seen the prices move from their high perch in a few years and we suspect they'll stay more or less as they are for the foreseeable future.

 

Saleen Mustangs
They were essentially the Shelby Mustangs of the Fox-body era and collectors have already warmed to them to a certain degree. Prices for unmodified cars are strong. We think they'll go higher, but like the '93 Cobra, probably not for a while. They're still expensive as Fox-bodies go.

 

SN95 Bullits and Cobras
Built on a modified Fox-body platform, the 1994-2004 Mustangs known by their SN95 engineering code probably won't spawn many collectible models in the coming years. Performance wasn't particularly strong, especially in the first five years of the generation, but the 2001 Bullitt model – a homage to the movie car – and the supercharged 2003-04 "Terminator" Cobras are the best bets for SN95s with growth potential.



2012-13 Boss 302
By adding more horsepower, aerodynamic aids and a track-oriented suspension tune to the already stellar 2012 Mustang GT platform, Ford created the 21st century Boss 302 – and an instant legend. The limited-edition car was intended for the road course, like the original Tran Am-serious homologation specials of 1969 and '70. Buy one now, don't modify it and keep the miles down.



S197 Shelby Mustangs
At the risk of incurring the wrath of the legion of Shelby fans out there, we're just going to say it: The plethora of special-edition Shelby models and other watered-down cars, like the Shelby GT, seriously diluted the strength of the special brand. The supercharged GT500 was a magnificent car, but you needed a scorecard to keep up with all of the special-edition models that were based on it. With so many low-production specials, but a comparatively high overall production run, we don't believe the Shelbys based on the fifth-generation Mustang will garner serious attention – at least, not for a long time.

Published Dec 7th, 2015
More Classic Car News & Article Categories:
Related Articles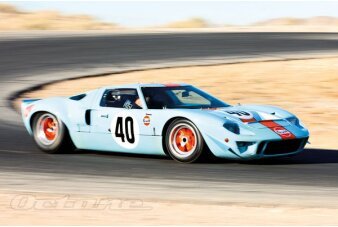 While every factory Ford GT40 is special, some are more special than others.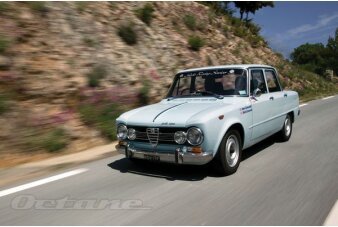 For the Linwoods historic rallying seems to come naturally.
×
Mustang Collector Outlook