News & Articles About Muscle & Pony Cars
Find articles and information about Muscle & Pony Cars.
If it was made in America, has two doors and an engine that's (let's be honest) more than you really need, it's a muscle car. Muscle cars usually have names that make clear what the manufacturers had in mind. With names like the Dodge Dart, Plymouth Road Runner, Chevy Impala and AMC Javelin, you know they're all about speed. Read more about Classic American Muscle Cars right here on Classics on Autotrader.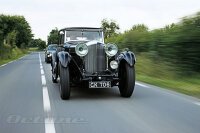 1930 Bentley 8 Liter Blitzer
W.O. Bentley's company car was also his swan song. On the wall of the Bentley Drivers' Club meeting room, in the grand club HQ just outside Banbury, Oxfordshire, is a painting by Roy Nockolds. It depicts the view from inside a long-hooded Bentley.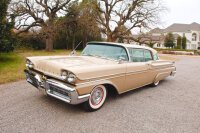 1958 Mercury Super Marauder
The 1958 Mercury Super Marauder, a super rare, super fast classic car. The Super Marauder was the powerhouse that enabled the 1958 Mercury to become the first domestic vehicle to advertise a 400-horsepower engine.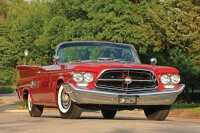 1960 Chrysler 300F
Rare Detroit Classic: 1 of 248 While the 1960 Cadillac and Lincoln had incredible styling, only the 300F had both great styling and earthshaking performance. It was, in fact, considered a "gentleman's hot rod."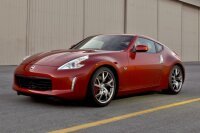 Asian Pony Cars
Synonymous with affordable fun for nearly 50 years, the pony car is experiencing a revival. Here are our favorite new pony cars from Asia.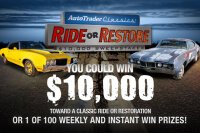 AutoTraderClassics.com "Ride or Restore" Contest Winner Hopes to Recapture First Love
Sacramento-area resident Jeff Jones wins $10,000 toward purchase or modification of a classic or performance car.
More Classic Car News & Article Categories:
Related Muscle & Pony Cars
Advertisement
Advertisement