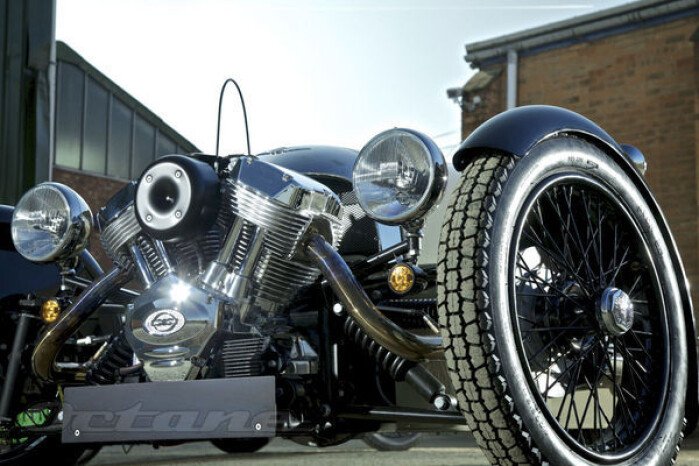 UNTIL LAST YEAR – until 1 March last year, to be precise – three-wheelers were generally regarded as pretty uncool devices. Blame for that lies entirely with the Reliant Regal van that featured in the British TV sit-com Only Fools and Horses. Drive a three-wheeler and you're a loser, was the perception.

That all changed on March 1st, because that was press day at the Geneva motor show, and the day when Morgan unveiled its latest model, called, logically enough, the 3 Wheeler. (Relatively) cheap and (extremely) cheerful, it created more of a stir than any of the exotics on show at Geneva that year. More than a few senior industry figures and designers were spotted giving it a covert going-over, followed by subtle nods of approval.

Morgan hasn't exactly been a shrinking violet in recent years, with the launch of the controversially cross-eyed Aero 8 in 2000 and the Batman-esque Aeromax Coupe' in 2004. But even by its own standards, this appeared to be a completely barking move. In the teeth of a global recession, how many people would be willing to stump up $45,000 for a 'car' with a two-cylinder engine and less than the full complement of wheels at each corner?

Quite a lot, it seems. One year on, Morgan has 900 orders for the 3 Wheeler and can't turn them out fast enough. Bizarrely, the 3 Wheeler has proved to be just right for these belt-tightening times. Everything about it says 'fun!' and that's just what people want in a recession. OK, it's still an expensive toy for most – but it's nowhere near as expensive as an Aston or Ferrari. Or even a four-wheeled Morgan.

The really clever bit is that the 3 Wheeler unashamedly cribs the looks of Morgan's classic Aero three-wheelers of the late '20s and early '30s without looking like a pastiche. That's quite an achievement, given that the new car is actually based on a US-made three-wheeler called the Liberty Ace. Morgan extensively reworked the body styling, while the cockpit shows the influence of Morgan's boyish and bold-thinking head of design, Matthew Humphries. The dash panel, for example, has a blocky and militaristic 'techy' look to it – with a safety catch for the engine starter button that's infamously borrowed from the Eurofighter's bombhatch release.

With a huge V-twin, 2.0-liter engine up front (which was to have been Harley-Davidson, until negotiations broke down and Morgan switched to boutique US engine maker S&S Cycle Inc) and a fat 205/55 rear tyre, the 
3 Wheeler is a hoot to drive. Morgan suggests a 0-60mph time of 4.5sec, which is ambitious but feasible, given the car's light weight and the V-twin's enormous torque. The acceleration is only one part of the experience, though. There's the noise, memorably described by David Lillywhite road test as turning from '…devil's lawnmower to classic Moto Guzzi to WW1 fighter plane'; and there's the visual excitement of being able to see the front wheels hammering up and down at speed, just a hand's stretch away.

All three of those elements are just as much a feature of Roger Orford's 1934 Aero Super Sports, the sporty three-wheeler of the pre-war years. And if you sat down with a pen and paper to draw up a profile of the archetypal Morgan three-wheeler owner, Roger is exactly the kind of person you'd end up with. Cheerful, generous and almost supernaturally enthusiastic, he bought his first three-wheeler in 1959 and has owned this particular example since 1965.
Published Dec 7th, 2015
More Classic Car News & Article Categories:
Related Articles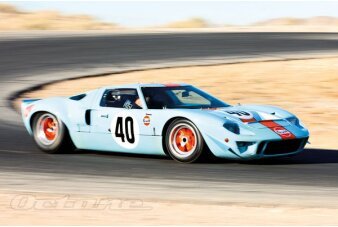 While every factory Ford GT40 is special, some are more special than others.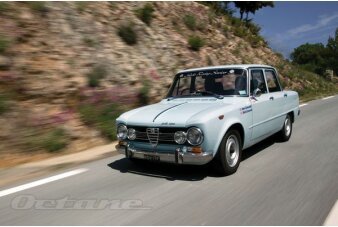 For the Linwoods historic rallying seems to come naturally.
×
Morgan Three-Wheelers