We're pulling away from a roundabout on the ring-road of a Midlands town. It's Sunday evening and the road is empty, and we're out cruising in Morgan's new Plus 8. 'Does this thing have traction control?' asks my car-mad passenger, who's a keen vintage racer. So I floor the accelerator. The four tail-pipes bellow a V8 battlecry, and the back of the car immediately steps sideways as the tires give up the fight. And we're in third gear at the time. No response is necessary: if there is traction control fitted to this Morgan, then it ain't up to the job.
Hooligan behaviour, certainly, but the Plus 8 has always been that kind of a car. The 3.5-liter Rover original of 1968 was the classic combination of a big engine in a light car, and this 4.8-liter BMW-powered reincarnation takes that simple formula to the extreme. You don't have to be a mathematical genius to work out that 367bhp in a car weighing 1100kg equates to considerably more than 300bhp per tonne. Fortunately, there's much more to the new Plus 8 than simply an excess of power.
The Rover-engined Plus 8 stayed in production a surprisingly long time, and remains Morgan's single biggest-selling model
Published Dec 7th, 2015
More Classic Car News & Article Categories:
Related Articles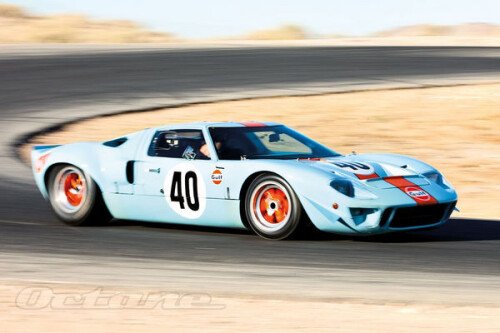 While every factory Ford GT40 is special, some are more special than others. The dazzling example featured here, chassis GT40P/1074, earns bonus points for at least three reasons..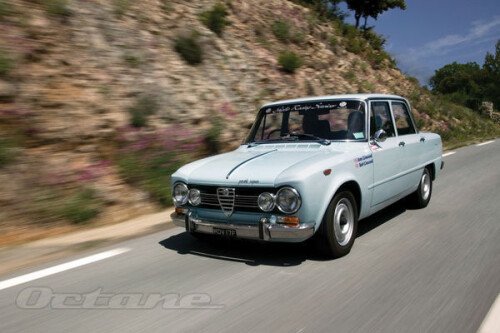 Not long after their first event together, Bob bought a standard road-going 1968 Alfa Romeo Giulia Super, and had it restored by Classicarco in Manchester. We spend a pleasant afternoon tossing it around the French countryside for Martyn
Advertisement
×
Morgan Plus 8