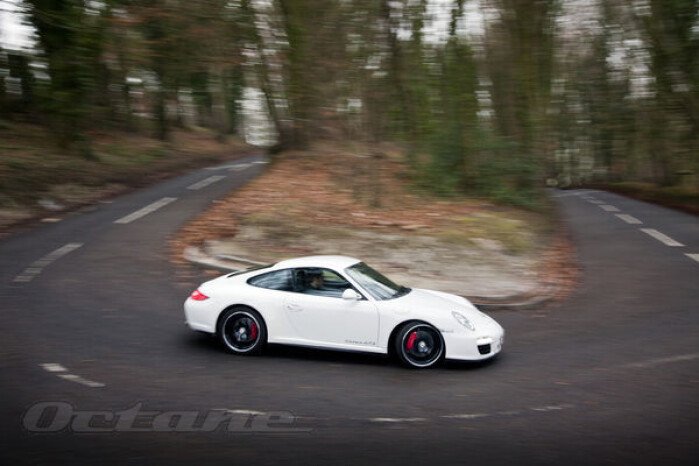 I am not a remotely religious person, but I did wonder if the hand of fate was involved here. Rewind one week if you will. A Porsche 911 Carrera 4 GTS arrives from Porsche's press fleet, equipped with manual transmission and – yes! – winter tires. And then it snows. Oh, how it snows.

This is the press fleet's final Porsche 997, its place justified by the fact that there is as yet no four-wheel drive version of the radically-new 991 series. So this is the last chance I get to try a new 997, to feel its sinews, to sense its way of moving and vocalising and try to record them permanently in my brain ready to compare with the 991s which will follow.

The last 911 I drove was that new 991 version, but the drive was in California and the sun shone. The new one is a great car, no doubt about that; I nominated it for the European Car of the Year shortlist but unfortunately too few other judges were able to tear themselves away from the worthy ranks of superminis and eco-cars and it didn't make the cut. A Porsche did win COTY once, though: the 928, in 1978. Things were different then.

I digress. The 991 is a logical progression for Porsche, objectively a better car than the 997 and an obvious target of desire for existing 911 owners who might want a new one and so keep the factory busy. The problem is that because it's so crushingly capable, you have to be going like crazy before you really feel you're nibbling at the edges of its ability. Otherwise it's simply totally efficient and totally obedient. Perfection, however, might not be what we crave in a 911. They're meant to be a bit capricious, and you're meant to feel a bit special when you get the best out of them. That's why we love them.

Is this just a purist conceit, the musings of a journalist who's driven too many fast cars and can't actually afford any of them unless they're at least a decade old? The 997's arrival would surely reveal the truth.

Actually, it took 400 yards and one bend. In that 400 yards I performed several gearchanges, every one of them more solid and precise than those performed in the seven-speed manual 997. Then I turned left, and felt the instant, force-proportional, real-time feedback through the steering wheel. You don't quite get that in the electric-steering 991 unless you're really working it hard.

Then a blast along the undulating by-pass; yes, there's that slight nodding at the front end born of the short wheelbase and overhanging rear weight. Some steering tugs, too, on the uneven cambers; I'm back conversing with an old friend, with a lovely suede steering wheel rim our communication conduit.

Now the long curve of a sliproad. Power on – feel the nose push wide – power off – feel the nose tuck in hard and the tail load up. This is a Carrera 4, remember, but the transient chassis balance is broadly as a Carrera 2's until you get to the edge and can count on the front end's ability to haul you straight. Again, a classic 911 cornering-attitude change, short wheelbase, big yaw moments. The new one is much less yaw-lively here.

And all the time I can feel everything that's going on, while the engine howls its metallic howl and all feels compact, intimate yet confidence-inspiringly airy around me. On snow it quickly proves invincible, causing other drivers to do a double-take as they see moving so securely a car which they'd have thought impossible to control in such conditions. I do a couple of quick circuits of a slushy roundabout, tail easily held in a drift at these low speeds; what great fun.

Winter tires improve the 997 GTS in some ways, softening its edge and making it supple over bumps in a way that emphasises how superbly damped its suspension is. (No need to use the firmer setting, by the way; normal is always ideal unless you're on a track.) And of course the GTS has 408 vocal bhp, can reach 62mph in 4.6 seconds and maxes at 188mph, although possibly not in the snow.

This four-wheel drive version is probably the best 911 I have ever driven that I could also live with. It is all the 911 you need, pure and functional and free of inappropriate trinkets, and I love it completely. Soon it will be made no more. What a way to go.
Published Dec 7th, 2015
More Classic Car News & Article Categories:
Related Articles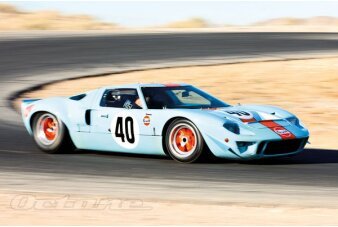 While every factory Ford GT40 is special, some are more special than others.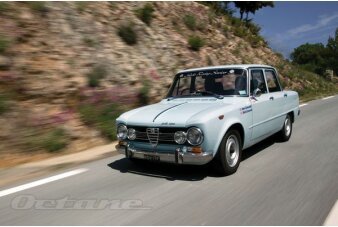 For the Linwoods historic rallying seems to come naturally.
×
Last Time Around: Porsche 997