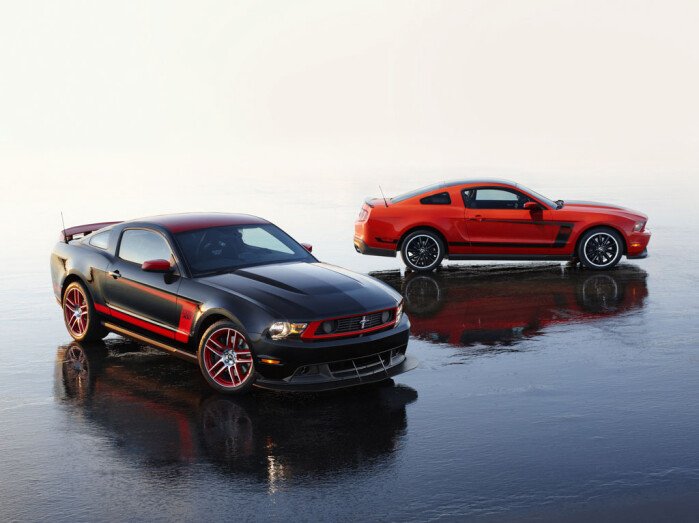 Text by Huw Evans, Photography Courtesy of Ford Motor Company
In the late 60s, it's well documented that America's automakers were embroiled in an all-out performance war. And while most of that focused primarily on going fast in a straight line, from either the stoplight or Christmas Tree, there was also a certain element that was more about carving through corners and screaming small-block V-8s revving to 7,000 rpm.
We are talking about the Sports Car Club of America's Trans American sedan championship, or simply Trans Am for short. And here, a fierce war was waged, between the likes of Chevrolet and Ford. Both the Penske and Bud Moore prepped track cars proved to be formidable weapons in the hands of drivers like Mark Donohue and Rufus "Parnelli" Jones, so much so that Donahue and Penske (Chevrolet) clinched the Group 2 championship in 1969, while Bud Moore (Ford) and Jones took the honor the following year. On the street, Chevrolet had been first to the party with a production Trans Am homologation car – the Camaro Z/28, but once former GM executives Semon E. "Bunkie" Knudsen and Larry Shinoda were installed in the Glass House at Dearborn, Ford made up for lost time. Despite a late introduction during the '69 model year, the Mustang Boss 302 was quite simply, one of the coolest machines you could buy in the muscle era. Its high winding solid lifter 302 engine along with massive heads, big carburetor and steep axle gearing, proved to be a bit of a handful on the street, but a handling suspension with some of the biggest tires yet seen on an American car, made it corner better than just about anything on the road at the time. It also looked fantastic, thanks to aerodynamic aides conceived by Shinoda, plus a sick graphic package and loud paint colors. High price and specialized content meant that few were built during the two model years the car was offered, but for those that came in contact with one, the Boss 302 left a lasting impression.
In fact, those original 1969-1970 model year survivors are among the most highly prized and collectible of all Detroit muscle era machines. However, for those that haven't been able or fortunate enough to acquire one of these originals, Ford is now ready to offer a solution.
BACK FOR 2012
Given that the 21st century has seen a sort of return to the roots aspect for the Mustang, it was probably only a matter of time before the Boss 302 made a return. Indeed, over the last few years there's been steady and growing interest in the concept of a new-age Trans Am Special. In 2006 Ford Racing Performance parts introduced a Boss 302 block, a reinforced lump based on its evergreen Windsor V-8 and aimed at do-it-yourself road racers. Not long afterwards FRPP dished up a complete Boss 302 crate engine, stashed full of high performance goodies aimed at both high horsepower street use and the racetrack. And perhaps not surprisingly, it wasn't long before it found its way into a number of late-model Mustangs, including some done up as a modern version of the old Boss 302. As a crate engine it allowed enthusiasts to build their own modern day take on the original Trans Am classic, but as the heart of a new generation, production ready Boss Mustang, one that needed to meet the latest in fuel economy and emissions requirements, it had no future.
In order to make that possible, a new state-of-the-art powerplant was needed. Enter Ford's next generation high-performance OE V-8, the 5.0-liter "Coyote." Despite boasting a similar displacement to the old 302 H.O. and Boss pushrod engines, this was an entirely different kettle of fish. An-all aluminum engine, boasting an incredibly sturdy bottom end with six main bearing caps, reinforced oil pan rails, plus oil jets to cool the pistons and dual overhead cam free-breathing heads with Twin independent variable timing on both the intake and exhaust grinds, it was designed as a screamer, able to rev all the way to 7,000 rpm, one characteristic shared with the original Boss engine.
Installed in the 2011 Mustang GT, this new "302" churns out 412 horsepower and 390 lb-ft of torque, making it a stellar performer right out of the box – the hottest mainstream Ford pony car ever – yet, if Ford was going to build a proper modern day Boss 302, the Coyote would still need a few enhancements.
Published Oct 2nd, 2017
More Related Vehicles
More Classic Car News & Article Categories:
Related Articles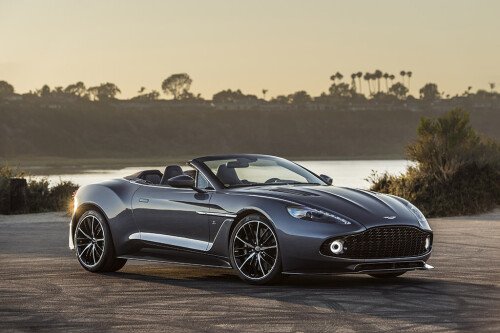 After an 18-year hiatus, BMW has revived the 8 Series name with the BMW Concept 8 Series. The automaker's new flagship model could help the manufacturer compete against Mercedes-Benz, which overtook BMW last year as the world's largest luxury automaker.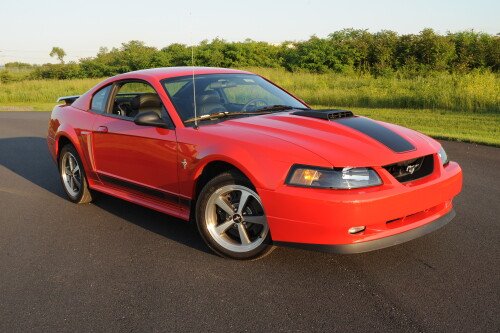 In 2003, after a 24-year absence, Ford was prepared to resurrect the Mach 1 nameplate. Ford was determined to develop a Mach 1 that would pay homage to the original version. The 2003 Fox-body was refined with a new C-pillar to improve styling.
Related American Classic Cars
Advertisement
×
LARRY'S LEGEND LIVES