‹ Go back
Keeping Your Classic Warm For Winter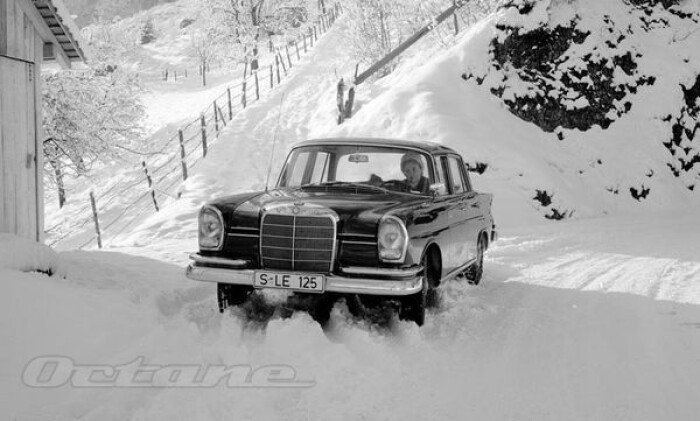 Many of us suffer untold discomforts for our art. How often do you think 'Well, it's bound to be cold/drafty/noisy, it's an old car'? But in many cases there is no need to endure such hardships.

With winter upon us, heating and defogging become vitally important. If your classic has a heater, make sure it's working efficiently. Does the heater core get really hot? If not, try flushing the cooling system and, if this fails, replace the heater core. If it still doesn't get hot, it's time to get the water passages in the cylinder block rodded out. For many popular classics an upgraded heater core are available, as are upgraded heater motors and fans – these are a good investment if you plan to use the car in harsh weather such as on winter rallies.

Follow the defog pipes and check that they are not split, crushed or detached from their end fittings; if they are loose, tape them in place so that the warm air is blasted onto the windshield rather than leaking under the dash.

No heater? Then add one. They were optional on many cars up to the 1960s and in most cases you can find one from a car that's being parted out. For example, most early TRs sold in the USA had heaters, whereas most in the UK did not. Don't be put off 'fug stirrer' recirculating heaters – they are perfect for cars where there are so many drafts that a fresh air heater is pointless. 

If it's impossible to fit a heater, or pointless because the car is too exposed, 12-volt heated seat covers are available, while 12-volt fan heaters can be bought as well. Motorcyclists' heated suits are another good option.

Heated rear windows that are losing their effectiveness can be repaired, even if the connection tabs have broken off; products for the job are available.

Don't give the heater too hard a job. If the door seals are deteriorating, replace them, and if the carpets are thin, get a layer of underlayment beneath them. This will also help with soundproofing, very worthwhile if you use your classic for long journeys and high-speed driving. Sound and heat-proofing materials can be bought. Under carpets, under the hood, under the transmission tunnel, inside door skins, on the firewall and under the trunk are all areas where soundproofing is worthwhile – and if you own an XK120 whose wooden floor has been replaced with aluminium, go back to wood!

Seats may benefit from rebuilding with new elastic supports or foam padding; if they're still unsupportive, try an orthopaedic back and neck cushion set.

Gearing makes a big difference to noise levels and comfort, as well as fuel consumption and engine wear. If your car runs at unnecessarily high revs at highway speeds, in most cases you can fit a higher final drive from a different model of the same manufacturer. If that's not an option, fitting an overdrive or converting to a five-speed gearbox where top is an overdrive may be feasible.

Don't arrive deafened, exhausted or frozen in your classic – with a few simple improvements you can enjoy it year-round in comfort.

Published Dec 7th, 2015
More Classic Car News & Article Categories:
Related Articles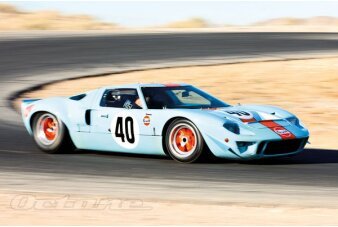 While every factory Ford GT40 is special, some are more special than others.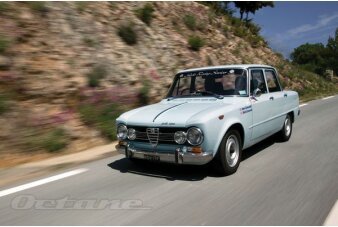 For the Linwoods historic rallying seems to come naturally.
×
Keeping Your Classic Warm For Winter