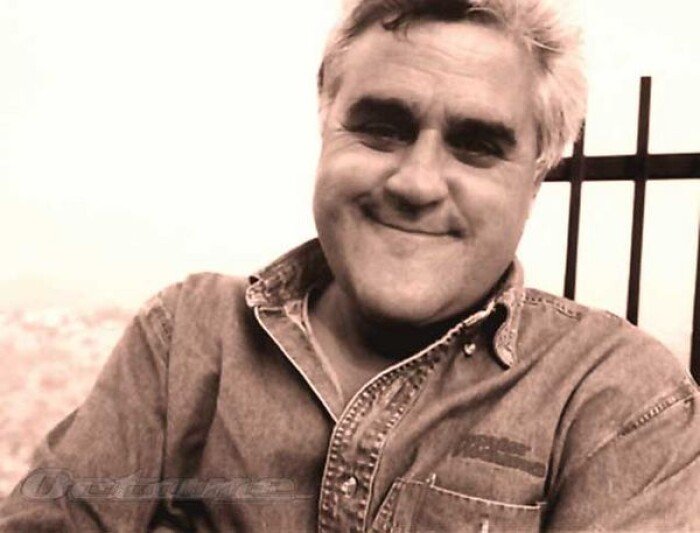 With fuel costs rising and energy reserves in question there is renewed interest in car aerodynamics. But this is not new. The first real aerodynamicist was Paul Jaray, back in the '20s and '30s. From that era came one of the most aerodynamically efficient cars ever – the Tatra T77A, with a drag coefficient of 0.212. I have a T87 with a drag coefficient of 0.24. An amazing feat of design. Way ahead of its time.
You'd think that modern aerodynamics could better the Tatra's but very few cars have. The McLaren F1, one of the sleekest cars ever, is 0.32. That and other supercars have been beaten by modern cars that do not appear slippery. A Toyota Prius is 0.25. And Mercedes-Benz has achieved 0.26 with the new B-Class, not a car you'd immediately associate with slicing through the air.
One of the most aerodynamic cars of all time was the ill-fated GM EV1, its electric car. That had Cd0.195, but unfortunately you really can't sell a car before its time. At the time gas was cheap and the public believed electric vehicles belonged on the golf course or in retirement villages.
It's always fascinating to hear that what people might think is aerodynamic, really isn't. When you park a Lamborghini Countach on the street, people look at it and think, wow, that thing must cut through the air like a knife. It is, in fact, more like a barn door; even the earliest, sleekest version has a drag coefficient of 0.42.
A teardrop is the most aerodynamic shape of all and many cars have tried to copy that look. Back in 1934, Chrysler introduced a revolutionary car that was truly aerodynamic: the Chrysler Airflow. They couldn't give it away. It was a huge flop because other prestigious auto-makers, like Rolls-Royce with that big flat grille, just said that their cars were powerful enough to push the air aside, and aerodynamics really didn't play a role in car sales.
People didn't like aerodynamics in cars but they liked streamlining in their trains and a lot of other things. Trains from the '30s looked amazing. Like bullets. Art Deco was a naturally streamlined design concept but few cars adopted the style.
Most automotive people are fairly conservative. Anything unusual takes a while to catch on, like the Volkswagen Beetle with the engine in the back. The only car to break with tradition in America with any success was the Corvair. That was ultimately deemed not very successful, even though they sold 1.8 million of them. Imagine that today. It's a huge figure. It was considered not a success because it took almost nine years to sell the same quantity the Ford Mustang managed in about two years.
When I drive my Tatra, most people think it looks goofy. It's an unusual car but, boy, is it aerodynamic. You go down the road at 60mph, take your foot off the gas, and it's almost like freewheeling because there is so little drag. When I drive my '32 Packard with that big grille at the front, do the same and it's like McLaren air-brakes. It's pushing so much air out of the way.
Although they do not have the lowest drag coefficient, supercars manage airflow cleverly. Think of the Mercedes McLaren SLR. You go down the road and you can manually engage that air-brake. It's like the hand of God has grabbed the car and slowed it down. Amazing. The Veyron is the same.
But air doesn't have to slow you down – it can actually assist you. The land speed record for a windpowered vehicle is over 125mph. I remember they used to have carsail racing on the salt flats and guys would tear across Bonneville at 60mph or more.
F1 cars use the air for grip, hence their wings. Science says they have such downforce that they could run upside-down on the ceiling. On the banks of a racetrack like Talladega, when you're running at 180mph, you can feel the downforce. You can feel the car literally compress flat down on its springs onto the tarmac, as you cling to the side of the banking. That's fine on a racecar but using downforce for the road is not such a good idea.
At 150mph the Caparo T1 hugs the road tremendously well because of downforce. At 70mph you're sliding off the road because the car is so light you don't have enough downforce to hold it on the road. The high speed is what keeps it down.
There is a good side to all this. If you buy that Prius, next time you're at a stoplight and you pull up to a Countach, you can lean out the window and brag that, when it comes to drag coefficients, you have him beat. Even if he does then blow your doors off .
Published Dec 7th, 2015
More Classic Car News & Article Categories:
Related Articles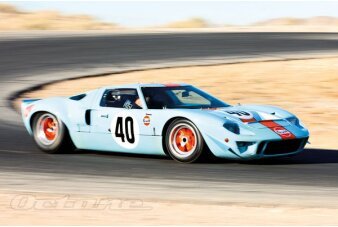 While every factory Ford GT40 is special, some are more special than others.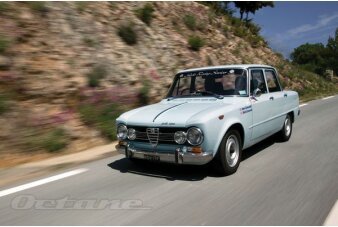 For the Linwoods historic rallying seems to come naturally.
×
Jay Leno: The Enthusiast