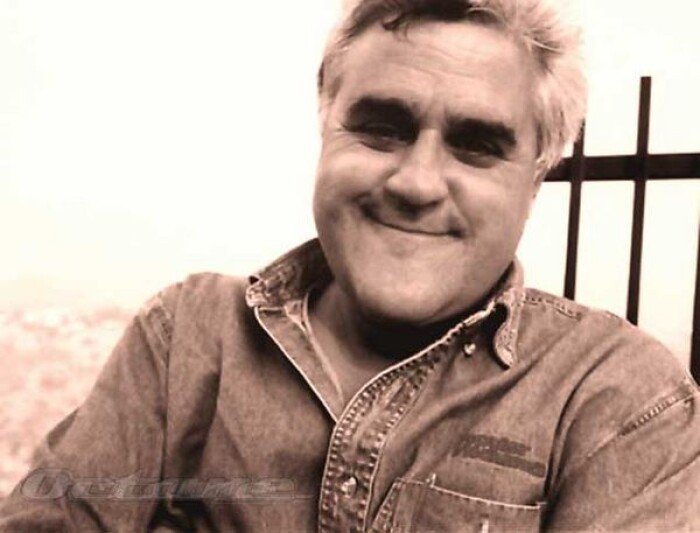 I got to thinking about the cars my dad had when I was growing up. I was born in 1950 and came home from the hospital in a '49 Plymouth. We had that car until 1957. Nothing special: six cylinders, four doors, and mohair upholstery that, when it got damp, smelled like a wet dog. To this day, when I go to a car show and find a '49, '50, '51 Plymouth with an original interior, the first thing I do is smell it and all those memories come rushing back.


We traded it in at Crabtree Motors in New Rochelle, NY. I was only six years old but I remember my dad bought a 1957 Plymouth Belvedere and that was a four door, with the big fins and a 318 in it. I remember sitting on dad's lap and holding the steering wheel. Back then it was common for a seven-year-old to sit on his dad's lap and have a hand on the steering wheel and blow the horn and all that stuff. It was thrilling. It was the greatest thing in the world.


We had that until 1964 when dad bought a Ford Galaxie. I know this because I had a pet lizard and when we moved from NY to Boston we stopped to have lunch and put my lizard on the back shelf. It was a hot day and my lizard roasted to death in the car. It was a chameleon. My mother saw it and got rid of it. She told me it ran off to live on a farm.

The Galaxie was a four-door with bucket seats and a 390ci engine. Now the cars were starting to get interesting. I was 13-1/2 when we got that one. I was soon driving. When I was 14-1/2 I bought a '34 Ford truck for cheap and would practice going up and down the driveway. We had a 350-foot driveway because we were set so far back from the road. I must have done 70 or 80 miles going up and down that driveway.


You could get your driver's permit at 15-1/2 in New England. The worst age was being 15 – you're on your bicycle and guys six months older than you are driving by in cars, with girls. And you're on a bicycle. The day I got my driver's licence was the greatest day of my life. The first thing I did was take my parents' car out and hit 100. I'd never seen 100 on a speedometer. I'd had my licence an hour and I hit 100.


The next car we got was the 7.0-liter Galaxie that had the 428 and then through a series of trickery I made dad get the police pursuit package and the car was way too powerful and he yelled at me for making him get it. Then when I was in his room one day looking for something I saw a ticket he got for going 110mph. So he'd become the coolest guy at the office.


The Galaxie was the only car we ever ordered. My dad was one of those guys who went out to buy a car and came home with a car – that day. 'Give me whatever you got on the lot.' Whatever the car had, that's what it came with. The Galaxie was the only one of his cars I ever really wanted.

I went off to college having crashed dad's Galaxie. He then bought a two-tone green 1973 Buick Electra 225 and my mother loved this thing because it had the classic brocade interior. It was enormous. We had to make a hole in the garage so the front of the car could go in far enough that the door would shut. It had the Buick 425 in it, and got 9mpg or something like that.


My dad's Italian and I promised him that, if I ever made it, I'd buy him a Cadillac or a Lincoln. So when I started to get reasonably successful in show business I bought him a Cadillac. Of course he had to get the most garish one. I remember the salesman saying, 'Do you want the regular interior or the "Interior de Elegance"?' My father wanted the 'Interior de Elegance'. It had red tufted upholstery with red buttons. And white paint.

My mother, being from Scotland, could not have been more embarrassed by this 1978 Cadillac. If they pulled up beside another car at a stoplight and the other people looked over, my mother would motion to him to roll down the window and she would say 'We're not really Cadillac people.' And my father would say 'What the hell do you mean we're not Cadillac people? We're driving a goddamned Cadillac!' and then they'd have an argument and the other people would get frightened and drive off.


So my mother learned that, when she was in the car, she should sit low down in the seat, below the level of the window. People would tell me all the time that they had seen dad go by and he was yelling and there was no-one else in the car. And I would say 'No, my mom was there. He was yelling at my mom.' And they would say 'But there was no-one else in the car', so I had to explain constantly about my mom sitting just so no-one could see her in it.
Published Dec 7th, 2015
More Classic Car News & Article Categories:
Related Articles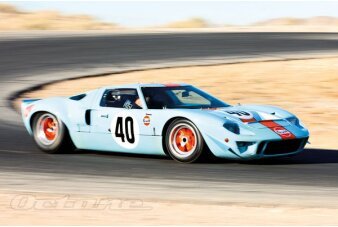 While every factory Ford GT40 is special, some are more special than others.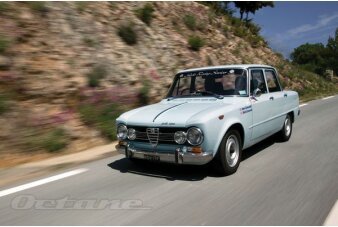 For the Linwoods historic rallying seems to come naturally.
×
Jay Leno: The Collector