‹ Go back
International Harvester Scout Collectors Guide: Part 2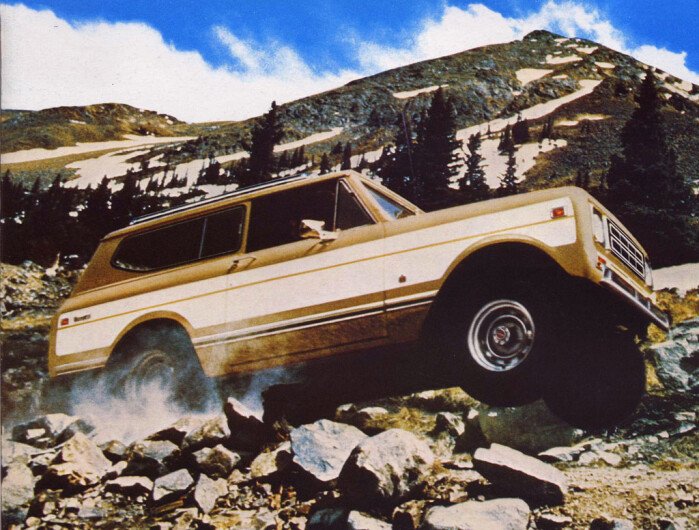 The original, pioneering International Harvester Scout – introduced for 1961 – immediately resonated with utility-minded customers who appreciated its rugged versatility. It may have been inspired by the post-war Jeep CJ, but it built on the concept with more conventional dimensions. The auto industry took notice and by the end of decade Ford was cranking out Broncos, Chevrolet was working on the Blazer and even Jeep countered with the comparably sized Commando.

But in the face of the newfound competition, the Scout's bare-bones construction and elemental driving experience quickly felt antiquated – and its minimalistic styling had been essentially unchanged since its introduction. The truck's popularity warranted a redesign and in the spring of 1971, the Scout II was launched. It rode on the same 100-inch wheelbase as the original Scout 80 and 800 models, but its overall length grew about 10 inches and its width was stretched about 1.5 inches. That made the Scout II roomier inside, but still enabled excellent off-road-driving capability.

Extremely short front and rear overhangs – a trait of the first-generation Scouts – were carried over to the Scout II, giving it excellent approach and departure angles, although the body's longer length was added mostly behind the rear wheels, so rear approach/departure angles weren't as dramatic as the Scout 80/800. Nevertheless, with high ground clearance and tough Dana axles, the Scout II was well-equipped for the trail.

Like the original Scout, the Scout II was designed as an open vehicle, with a removable roof. It was made of steel and quite heavy, making removal and storage inconvenient. There were sealing issues, too, when the top was reinstalled, making the promise of an open driving experience much more romantic than the actual experience.

Importantly, Scout IIs were more civilized inside, with a more conventional, car-like instrument panel, more comfortable seats and other amenities. Along with vehicles like the Jeep Wagoneer, they paved the way for the mainstreaming of sport-utility vehicles, making truck-based wagons more attractive to "civilian" drivers who appreciated their multi-purpose versatility. Unfortunately, the Scout wouldn't live long enough into the 1980s to reap the rewards of the Yuppies' adoption of trucks and SUVs as mainstream vehicles.

The basic body design was certainly more contemporary than the Scout 80/800, but was still characterized as a basic, two-box design. It remained unchanged throughout its 10-year run, with revised grille designs as the primary identifiers for the various model years. The 1980 models are instantly identifiable because they're the only ones with square headlamps.

Under the hood, the Scout II initially offered updated versions of the same four-, six- and eight-cylinder engines as the first-generation models, but added a larger-displacement inline-six and a larger 345-cid V-8, as well as a Nissan-sourced diesel engine – including a turbocharged version in 1980. Those six-cylinder diesels were sourced from Nissan and are quite durable, although not especially powerful.  

In 1976, the Scout II lineup grew figuratively and literally with the addition of longer-wheelbase Terra pickup truck and Traveler wagon models. Each was built on an 18-inch-longer version of the Scout's chassis and, like the original Scout, featured a removable roof.

Without a significant styling update or redesign, the Scout II was in the same challenging position the first-generation models faced after about a decade on the market. Competitors' vehicles had seen significant redesigns, but the Scout languished in the late-1970s as the erosion of the agriculture business slashed the company's cash flow. There simply wasn't a budget for a third-generation Scout and International Harvester soon walked way from the light-duty consumer market, only a few years before the SUV craze took off at a rate no one could have predicted.


Production notes

1971 – Introduced in April 1971 with wagon and truck configurations; Dana 44 axles offered front and rear; 196-cid four-cylinder, 232-cid inline-six, 304-cid V-8 and 345-cid V-8 engines offered.

1972 – Grille surround changed from body color to silver; "6-232" engine eliminated.

1973 – Grille design revised with vertical bars with chrome trim; "4-196" engine eliminated; Chrysler-sourced automatic transmission and chain-driven transfer case offered.

1974 – Grille design revised with additional chrome trim; disc brakes introduced as option early in the model year and made standard later. Chrome wheels and radial tires available.

1975 – Front-end appearance revised with square headlight bezels; various interior and exterior trim revisions and additions, including GM-sourced bucket seats.

1976 – Grille design revised with three-section styling; Terra pickup and Traveler wagon models added, featuring 118-inch wheelbases; 100-inch-wheelbase Scout II truck configuration eliminated; Selectro locking hubs introduced; rear springs revised for level vehicle stance; special-edition, bicentennial-inspired Spirit and Patriot models offered.

1977 – Grille styling revised with pair of horizontal inlets featuring three vertical support elements; Warn Lock-O-Matic hubs with spring-loaded manual operation offered. Special SSII model introduced, featuring "bikini" top, soft doors with plastic door inserts, unique grille and roll bar.

1978 – Revised grille appearance with vertical support elements blacked out; standard electronic ignition (late 1977 introduction); enhanced rustproofing.

1979 – Powertrain equipped with catalytic converter and tuned for lead-free gasoline; Nissan SD33 naturally aspirated diesel engine offered; Selective special edition offered with SSII grille, gold wheels and gold body stripe. Final year for the SSII, with nearly 4,000 produced since 1977.

1980 – New grille design incorporating square headlamps; diesel engine upgraded with turbocharger. Final Scout produced on Oct. 21, 1980.

 

Buying tips

Despite incorporating more creature comforts as standard equipment, the Scout II was still pretty basic transportation, with features like disc brakes and an electronic ignition not offered for the first few years of production. In the four decades since, many owners have upgraded the more primitive elements, which doesn't necessarily affect a vehicle's value, but it's important to quiz the seller about non-original equipment.

Just as prevalent, and more obvious, are serious suspension modifications. Scout IIs are popular "wheelers," and you'll find just as many modified examples as those with the original suspension system. Again, it's important to ask the seller for all the details on the mods, especially if they involved any significant and irreversible frame alternations.

As with the 80 and 800 models, there is a strong support network of enthusiast organizations and parts sellers, but most of the parts are used and reconditioned. Some of the smaller steel parts that are prone to rust are reproduced, but no one produces large panels, such as rear quarters.

And speaking of rust, it's the biggest problem to contend with, even in dry climates. Even if the vehicle appears to have minimal or no visible exterior corrosion, the inner fenders, firewall and floor panels should be carefully inspected. Unfortunately, since rust was common in areas like the roof and tailgate, finding good replacement parts is a challenge and time-consuming rust repair is often the only viable option during a restoration.

There are also a number of common ailments that plague Scout IIs. Check for and ask the seller about the following:
Starting problems when the engine is hot – the built-in starter solenoid tends to get heat-soaked.
Ignition problems – the "gold box" electronic ignition on later models is prone to failure.
Lighting issues – dim headlights, inoperable reverse lights and taillight failures are common.


It's also important to ask if the engine runs warm or has ever overheated. Carburetors and the vacuum lines associated with emissions equipment can be problematic, too, so be wary of inspecting a vehicle that's already been warmed up, which can mask cold-start problems. Insist on a cold-start inspection.

One last thing: Many Scout II owners have been retrofitted the larger International Harvester 392-cid V-8, but the vehicles were never offered with it from the factory.

 
What to pay

Despite being more plentiful than the first-generation 80 and 800 models, Scout IIs are more Generally speaking, driver-condition Scout IIs with minimal rust and good, mostly original condition can be had for around $5,000. The degrees of rust and originality will skew that figure lower or higher, but it's a good base to start from. You should be able to find a very good, unrestored example for around $7,500. Special-edition models and those with the Rallye option package will cost more and we've seen show-condition models offered between $15,000 and $20,000. The vast majority of good-condition Scout IIs, however, can be had for well less than $10,000.

Modified Scout IIs are common and placing a value on them is difficult, because they're worth what someone is willing to pay for another's project or customized vision of off-road awesomeness. Mildly modified Scout IIs will price near original-condition models, but with more radically altered trucks, there's no easy rule of thumb.

If you're buying the Scout II to drive off road, find the one with all the equipment you want already installed. It will cost more initially, but save more in the long run when you don't have to spend the time and money on doing the mods yourself. The original-condition models have the greatest potential for increasing in value.

Like the first-generation models, the buyer has to be careful about investing in a Scout II with a lot of needs, as the restoration cost can quickly exceed the vehicle's market value. Take your time and find a good driver that has minimal rust issues. Drive it, fix it up and enjoy the experience of one of America's most unique off-road vehicles.


Parts and resources

Super Scout Specialists
Springfield, Ohio
937-525-0000
www.superscoutspecialists.com

Scoutparts.com
Portland, Ore.
503-772-0070
www.scoutparts.com

IH Parts America
Grass Valley, Calif.
530-268-0864
www.ihpartsamerica.com

Anything Scout LLC
Ames, Iowa
515-233-3020
www.anythingscout.com

 


The Scout II was an enlarged take on International Harvester's successful steel-box 4x4, measuring about 10 inches longer and 1.5 inches wider than the previous generation, but still riding on the same 100-inch wheelbase.



Bold body-side graphics were all the rage in the 1970s and International Harvester was one of the trend's biggest champions, using the slab-side Scout II as a canvas for countless graphic treatments. The Rallye package took the theme to a higher level by matching the graphics with chrome wheels, chrome bumpers, heavy-duty shocks and power steering.



Like the first-generation Scout 80/800 models, the Scout II was designed as an open vehicle and offered with either a pickup configuration or wagon-style top. Unlike the 80 and 800 models, however, the Scout II's doors were not designed for easy removal.



The interior of the Scout II represented a significant leap forward over the minimalistic execution of the earlier 80 and 800 models, but even the rear seat, radio and heater will still optional.



In 1976, a longer-wheelbase version of the Scout II debuted with the name Traveler. It was 18-inches longer than the Scout, with all of the additional length added to the wheelbase. Like the Scout II, the roof was removable, but it was very large and very heavy.



A pickup version on the extended-wheelbase platform was dubbed Terra and also launched in 1976, giving the Scout a more competitively sized cargo bed. As a result the pickup configuration on the short-wheelbase Scout II was discontinued.



Also in 1976, the Scout II was offered with a couple of commemorative editions to mark America's bicentennial. Naturally, they incorporated red, white and blue paint/graphic schemes. The Patriot model is shown. The other was called Spirit.



The Scout II's final year was 1980 and it's easy to spot models from that year – they're the only ones in the vehicle's history with rectangular headlamps.

 

A variety of four-, six- and eight-cylinder engines were offered in the Scout II, including the Nissan "SD33" inline-six diesel, originally developed jointly by Chrysler and Nissan before International Harvester purchased it. The company, known for its diesels in heavy-duty trucks, didn't have a diesel small enough to fit the Scout.



Like so many vehicles of its era, Scout IIs are plagued by rust. Major body panels and the roofs are not reproduced in the aftermarket, making it all the more important to carefully examine a vehicle in person.



Fortunately, the big body-side graphics are reproduced, allowing and easy and inexpensive way to dress up a vintage Scout II in a period appearance, even if the vehicle didn't originally come with them.



The simplicity of the Scout II's upholstery is pretty easy for a trim shop to reproduce, but it's the hard parts and trim item that can prove difficult to locate in good or restorable condition, mostly because they were common worn on all vehicles.



Modified Scout IIs are common and their values are difficult to pinpoint, because – like hot rods – they're basically worth what someone is willing to pay for a non-original vehicle. The seller will likely not recover his investment with a vehicle like this, which makes it a good buy for an enthusiast who wants a modified vehicle and plans to enjoy it as such.



A good base value for a good, driver-condition Scout II is around $5,000, with the vehicle's overall condition and extent of rust skewing the price appropriately higher or lower. Special-edition model in original, unrestored condition will cost more. Scout IIs restored to original-type condition. can cost around $15,000-$20,000.



The bold Scout SSII is one of the rarest models and just about the most desired among collectors and enthusiasts. Considering their rarity and the value potential for 4x4s of the era, they're still good buys at the moment, as long as it doesn't needs thousands of dollars in restoration work. Approximately 4,000 SSIIs were built, starting with the 1977 model year.




International Harvester Scout Collectors Guide: Part 1
1961-71 First-Generation 80/800 models
Published Dec 7th, 2015
More Classic Car News & Article Categories:
Related Articles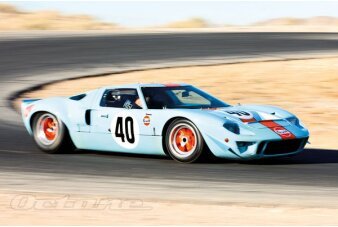 While every factory Ford GT40 is special, some are more special than others.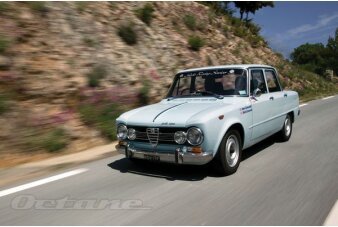 For the Linwoods historic rallying seems to come naturally.
×
International Harvester Scout Collectors Guide: Part 2