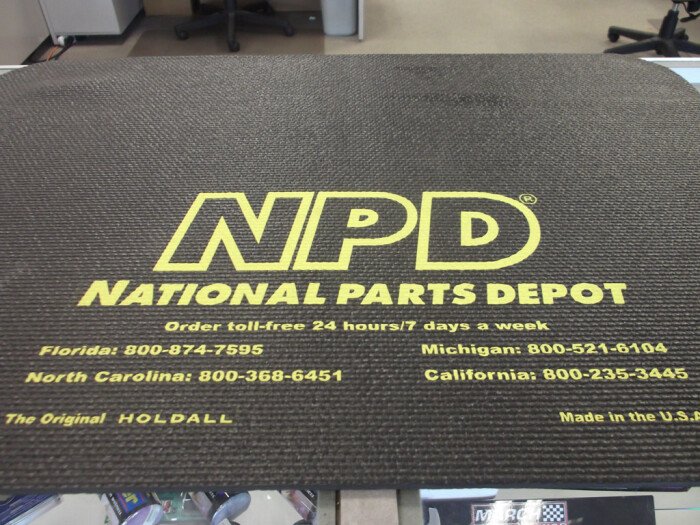 Nuts and bolts are funny things. When you start a car restoration you picture body panels, engine blocks and newly upholstered seats. But the lack of the correct fastener can stop a restoration cold. Such little things have a very important job. In the case of National Parts Depot those humble nuts, bolts and assorted fasteners were the foundation for the largest classic car parts supplier in the country. And it all started with a rusty Model A.

Jim Schmidt had a dream: to restore a Model A. When he was 14 that dream started to take shape in the form of a rusty 1928 Model A saved from a local scrap yard for the princely sum of $50. Jim dove in and found that the tin worm had worked its way deep into the car, with the bulk of the fasteners being too far-gone to reuse. But where do you buy new fasteners to restore a Model A? That question did not have an answer…yet. With help from his father Jim began putting together Model A restoration hardware kits in his basement. That business grew quickly and Jim branched out into more than just fasteners for Model As. Along the way Jim picked up a 1957 Thunderbird (important later) and worked for his dad, all the while still running his own business.

It wasn't until 1976 that National Parts Depot came into being. By that time the Model A restoration business was sold and Jim looked back into his past garage for inspiration: he would base his new business on 1955-57 Thunderbird restoration parts. His mail order parts business grew while he worked away in his basement. From there it was a short step for Jim to jump into the classic Mustang parts business. Adding Mustang signaled the beginning of NPD's diversification in the restoration auto parts industry. By the end of the decade NPD had opened a parts and restoration facility in Gainesville, FL. It wasn't long before Jim's dedication to perfection put an end to the restoration side of the business (too much stress) allowing him to focus on the parts side. Soon NPD's first branch opened in Ventura, CA followed by another branch in Livonia, MI. The product line expanded to included GM products by the mid 80s. Jim's son Rick came on board full time in 1987 and soon took over purchasing duties. The 90s started with a bang thanks to the opening of a new branch in Charlotte, NC. Rick was promoted to Vice President Chief Operation Officer in 1995.

Things progressed rapidly but methodically as the Schmidts plotted the future of NPD. On thing NPD prides itself on is order fulfillment. Over the last few years the mantra in the mail order business has been "on demand" stocking. This means that unless you get and order for a product it is not sitting on your warehouse shelf. This puts order delivery time highly dependent on the timeliness of your supplier. This never sat well with the Schmidts who believe that having their products on the shelf gives them an edge. Thanks to their highly effective warehouse management and their own in-house trucking company inventory is constantly balanced among the four locations.

Over time NPD added more and more space to each branch warehouse. The most recent expansion occurred at their Ocala warehouse, which grew that location to a staggering 350,000+ square feet! The Ocala location is extra special is it houses the Schmidt's personal car collection. The collection is hard to comprehend at first. A gigantic section of the warehouse is dedicated to just classic cars (and an equally impressive Kodak collection). The collection is eclectic but not without thought. Proudly on display is that most important car of them all, the very 1928 Ford Model A that Jim restored those many decades ago. Lincolns are a favorite here as well are one-off concept cars. Oddball optioned cars along with production milestone vehicles have found a loving home here with the Schmidts. Each car is cared for on a rotating basis by the in-house restoration staff. As dictated by the schedule each vehicle is gone over, given fresh fuel, started, rechecked, and possibly even driven (depending on the vehicle). A vehicle need not be a high dollar collector vehicle to retire to the collection. Normal everyday vehicles that have served the Schmidt family well are also placed along side their more sought after brethren. A minivan or an RV may not seem like a classic but when it has become a member of the family the Schmidts recognize that fact. It is that dedication the cars that has allowed NPD to become so successful. Jim and Rick know what it means to love a car and in turn know what their customers not only need, but also what they expect.
Published Dec 7th, 2015
More Classic Car News & Article Categories:
Related Articles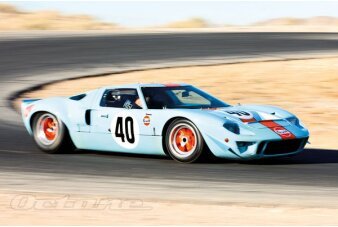 While every factory Ford GT40 is special, some are more special than others.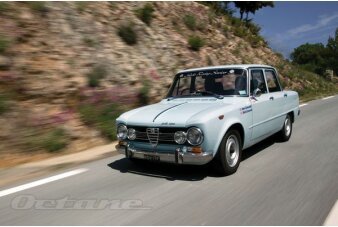 For the Linwoods historic rallying seems to come naturally.
×
Inside NPD - National Parts Depot