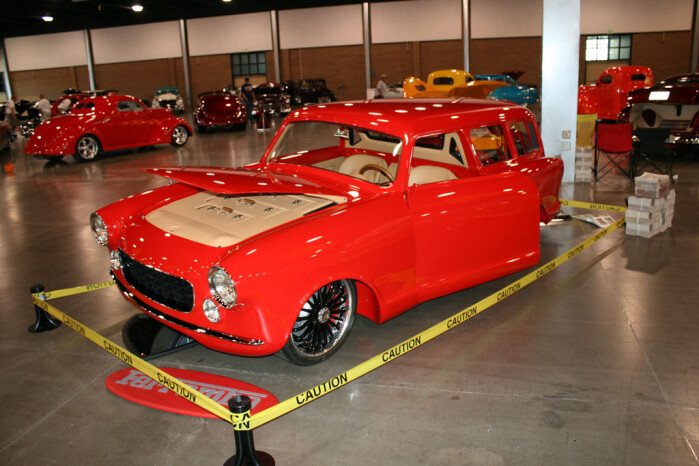 The Ridler Award, which is given out annually at the Detroit Autorama, has become the premier acknowledgment of hot rodding excellence. To even be considered a contender for the award is beyond the scope of cars universally described as phenomenal. To be one of the "Great Eight" semi-finalists is an incredible achievement, but to win among those ultra high-level cars puts one at a loss for superlatives.
The Ridler Award (the full name is the Don Ridler Memorial Award) honors Don Ridler, a highly respected fifties promoter who helped make the Detroit Autorama the success it is today. The award is only open to cars making their first public show appearance. The three main parameters are excellence in creativity, engineering, and workmanship.
The competition for the Ridler Award is fierce. Many extremely talented builders try for years with multiple cars to win the Ridler. But Mike Warn, Tim Divers, and the crew at Divers Street Rods in Startup, Washington won on their first try in 2008.
It takes very deep pockets to compete for the Ridler Award. Fortunately, after selling Warn Winches, Mike Warn was in a position to fund Tim Divers' idea of a perfect hot rod. Tim had built other hot rods for Mike, and it was on one of his visits that he learned about an unfinished 1960 Rambler American station wagon that was for sale.
The little white wagon had been a long-time back-burner project of another Divers Street Rods customer, Craig Lang. The car was in the early stages of getting the Pro Touring treatment. It had an Art Morrison chassis with air suspension. It was going to be Chevy-powered, fitted with huge alloy wheels and low profile tires, and would have been a very slick car.
One of Mike's businesses is an exotic car dealership, Gran Prix Imports, in the greater Portland, Oregon area. During a discussion of how to make the Rambler unique, Tim Divers suggested dropping a Ferrari engine in the back seat. Mike bit and was able to find a wrecked 2002 Ferrari 360 Modena coupe, which became the donor vehicle.
The finished Ferrambo is the work of many highly skilled craftsmen. The key players in the construction of Ferrambo were shop owner and head fabricator, Tim Divers; his brother Scott, who builds phenomenal interiors and is a very talented designer; and Jim Lykken and Shawn McNally, who were responsible for the jewel-like paint.
Typical car features focus on the finished hot rod, but we're running these construction photos to provide insight into the incredible amount of work required to build such a fantastic piece of rolling art.



Published Dec 7th, 2015
More Classic Car News & Article Categories:
Related Articles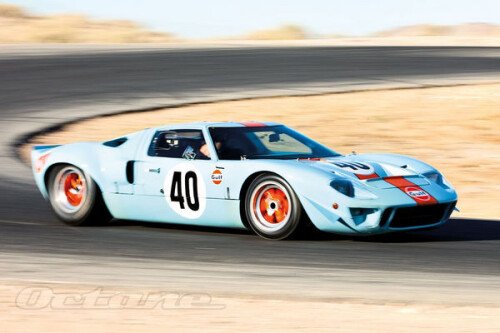 While every factory Ford GT40 is special, some are more special than others. The dazzling example featured here, chassis GT40P/1074, earns bonus points for at least three reasons..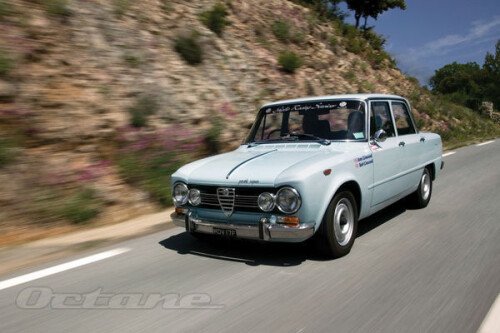 Not long after their first event together, Bob bought a standard road-going 1968 Alfa Romeo Giulia Super, and had it restored by Classicarco in Manchester. We spend a pleasant afternoon tossing it around the French countryside for Martyn
Advertisement
×
How To Build A Ridler Winner