‹ Go back
Hot Time In The Biggest Little City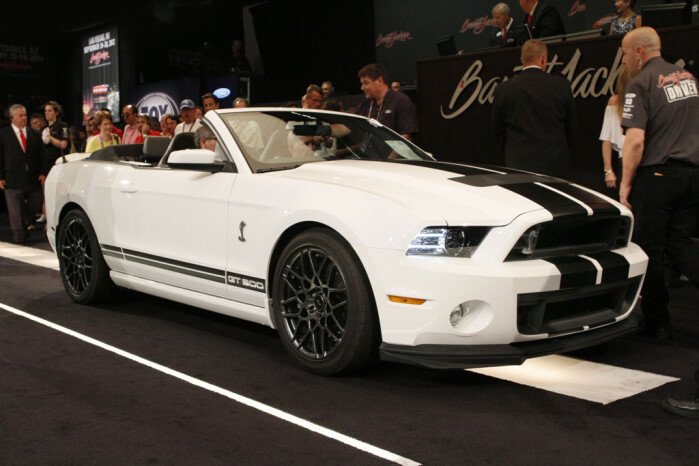 Photos by Steve Temple and courtesy of Barrett-Jackson. Sponsored by Ford. 


How do you capture the feel of some 5,000 vintage vehicles and a gazillion visitors invading a resort town in the High Sierras? Well, it's tough to catch it all, since Hot August Nights is the largest classic car and nostalgic event in the country. This car-crazy happening—which includes show-n-shines, nightly cruises, drag races, sock hops, and more—happens every year in Reno, Nevada. Now it's spread to South Lake Tahoe as well, which kicks off the week-long event in early August. Then acres of cool cars and rods head to Reno to surround every major resort/casino.

While just about any make and model is eligible to enter, as long as they date back to 1972 and earlier, newer models have found a way to join the fun, especially Fords. That's partly because of a long association between the Blue Oval and Barrett-Jackson, which hosted the inaugural Hot August Nights Auction Presented by Barrett-Jackson, held on August 8-10. This marks a historic partnership between two of the most recognized names in the classic and collector car industry.

So no surprise that Fords were highlights on the auction block, as you'll see below, and also inside the Reno Convention Center. Of particular note in Ford's display area were the new Festiva ST, along with a customized Focus, Fusion, and Mustang (note accompanying photos and captions). New Lincoln luxury vehicles were also a welcome addition.

Across the street, Ford offered hot laps and a ride-and-drive experience at the adjacent Atlantis resort's show area. Eager Ford fans lined up to get drifting rides in late-models such as the Shelby GT500, Focus ST, Fiesta ST, F-150 and others. Ford also showcased its vehicles in the cruise-in from Reno to Sparks.

Back at the auction, bidding for collectible cars crossing the block went well, with $14.2 million sold over the three-day period. That's 1.4 percent more than last summer's auction held in Orange County, California, indicating the influx of serious auto investors. And the Hot August Nights bidding also boosted Barrett-Jackson's sales for the first three of four auctions this year to $144 million, up 16 percent from a year ago.

"We're very happy with this partnership and so proud of the event we brought to Reno-Tahoe," stated Craig Jackson, Barrett-Jackson chairman and CEO. "We hope to make this a tradition for years to come."

Ford enthusiasts enjoyed several exciting moments during the auction action. Of the top three sellers, one was a '68 Shelby GT500 Fastback that went for $165,000. (The other two were a 1950 Jaguar XK120 for $178,200, and a '63 Corvette for $192,000).

Topping those sales was a 2014 Shelby GT500, fetching $500,000 to raise money for the Brain Injury Association of America (BIAA). On Saturday, August 10, Don Damon of Great Bend, Kansas, purchased the Shelby in a spirited bidding war, with 100 percent of the proceeds going to the BIAA. Parnelli Jones, 1963 Indy 500 winner and advocate for the charity (for his son Page's recovery), cheered on the competition.

"We at the BIAA are overcome with gratitude," said Susan H. Connors, president and CEO of the BIAA. "This Ford Shelby GT500 sale provides vital funding for research, treatment and education to help the 3.5 million Americans who suffer from traumatic brain injuries. It's been a pleasure to collaborate with Ford, Barrett-Jackson, Parnelli and Page."

In addition, a best of show trophy, the Barrett-Jackson Cup, along with a $20,000 cash prize, went to George Poteet for his beautifully modified 1969 Ford Torino Talladega, custom-painted in a hue of Tennessee Whiskey by Rad Rides by Troy. This 700hp muscle car beat out 45 finalists selected throughout the week.

Even the governor of Nevada, Brian Sandoval, weighed in on the festivities, noting how Barrett-Jackson made a huge engagement with Nevada, "To have an event of this caliber in Nevada, not only is it for Reno, but for Las Vegas as well, they've made an incredible commitment to us." We can hardly wait for next year's hot nights in August.



Want more Ford content? Check out our Ford Enthusiast Headquarters!
Published Dec 7th, 2015
More Classic Car News & Article Categories:
Related Articles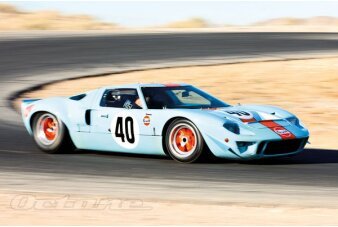 While every factory Ford GT40 is special, some are more special than others.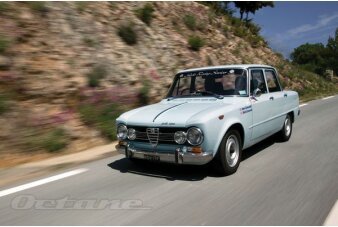 For the Linwoods historic rallying seems to come naturally.
×
Hot Time In The Biggest Little City