News & Articles About Hot Rods & Custom Cars
Find articles and information about Hot Rods & Custom Cars.
Some car nuts just can't get their thrills with a classic car that looks like it did the day it rolled off the production line. Instead, they need a classic car that looks like Dr. Frankenstein chopped it up, souped it up and turned it into a racing monster. For these people, Classics on Autotrader presents hundreds of hot rods and custom classic cars for sale. And for the rest of us, who just like to read about them, there's this collection of articles.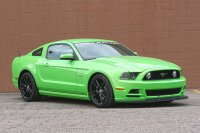 Green With Envy
Powering the tricked out Mustang is FRPP's 9-psi, twin-screw 624 horsepower blower kit specially engineered for the 5.0L Coyote engine. The unit is a highly efficient 2.3-liter twin-screw Whipple assembly with intercooler that can be had in either wrinkled black or polished finish.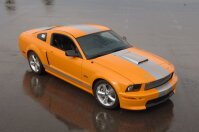 Shelby Mustang Buyer's Guide: 2006-2011
The success of the GT led to the decision to bring back the Shelby GT500. Ford didn't have the GT500 ready in 2006, but there was a very strong demand for a Shelby version of the already excellent Mustang GT. What better time to build a modern rendition?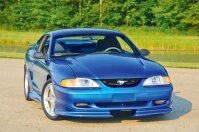 1995 Roush Mustang
In 1988, Roush approached Ford to market his 400 horsepower twin turbo Mustang through their dealerships. Inside, a ROUSH logo package decorated the front seats. The finishing touches were a ROUSH Dash medallion and ROUSH embroidered floor mats.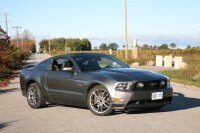 Old 5.0 vs. New 5.0
Through much of the 80s and 90s, an era that some traditionalists still consider a somewhat lackluster era for exciting automobiles, the mighty Ford Mustang 5.0 stood out from the crowd. The 5.0 Mustang was a car that could easily run deep into the 11 second range through the quarter-mile.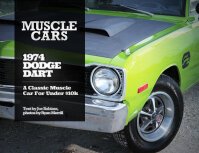 1974 Dodge Dart
The early 1970s are regarded as the performance peak for factory muscle cars; however, by the mid-Seventies, performance cars were nearly non-existent. Federal emissions guidelines had put a stake in the heart of almost all muscle cars..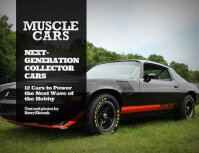 Next-Generation Collector Cars
Because Gen Xers didn't know first-hand the visceral thrill of a high-compression LS6 accelerating between stoplights, we didn't know what we were missing. The Trans Am sliding around in Smokey and the Bandit sure looked cool, even if the production Pontiac Trans Ams had only 220 horsepower.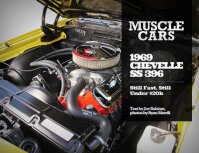 1969 Chevelle SS 396
The Chevrolet Chevelle body was in its second year of production. A new grille with a horizontal bar separating the upper and lower section gave a wider look to the front end. The body side molding was eliminated and replaced by an optional body side stripe.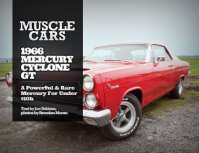 1966 Mercury Cyclone GT
By 1966, Mercury was once again anxious to get back into the muscle car arena. Using the midsize Comet platform, engineers put their collective heads together to develop the Mercury Comet Cyclone and Cyclone GT.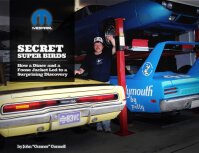 Secret Superbirds
Motor Trend did a comparison test between a 440-powered Charger R/T, a Mercury Cyclone GT and an Olds Cutlass SX in April 1970. The Charger had the base engine with 375 hp at 4600 rpm, 480 lb-ft of torque at 3200 rpm, and a 3.55:1 rear axle.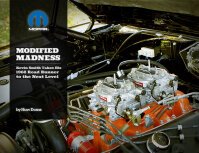 Modified Madness
Today, if you own a prized E-body or B-body Mopar, it can be difficult to consider doing anything else to it other than a factory restoration. But in the Mopar fraternity there are those who beat to the sound of a different drum, folks like Kevin Smith.
More Classic Car News & Article Categories:
Related Hot Rods and Custom Cars