News & Articles About Hot Rods & Custom Cars
Find articles and information about Hot Rods & Custom Cars.
Some car nuts just can't get their thrills with a classic car that looks like it did the day it rolled off the production line. Instead, they need a classic car that looks like Dr. Frankenstein chopped it up, souped it up and turned it into a racing monster. For these people, Classics on Autotrader presents hundreds of hot rods and custom classic cars for sale. And for the rest of us, who just like to read about them, there's this collection of articles.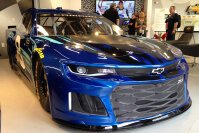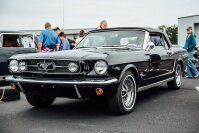 Classic Cars: Know Where to Look for Trouble Areas Before Buying
Every classic vehicle has its own trouble spot. Research the make and model you're interested in buying. Learn all you can to determine what the trouble spots are and how to spot them. There are a few trouble areas common to most classic cars, but there are many that are vehicle type specific.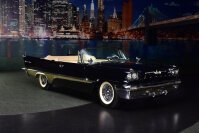 Classic Cars: Don't Make These Auction Mistakes
If you're headed to bid on the car you've dreamed about for years, there are some very important bits of advice you would be wise to follow, both before and during the auction. This articles covers some simple mistakes to avoid in order to make your auction experience successful.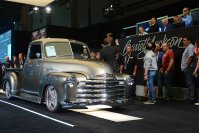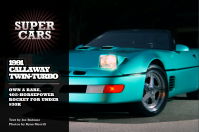 1991 CALLAWAY TWIN-TURBO
Reeves Callaway began his quest to build the ultimate performance car in a small garage at his home in Old Lyme, Connecticut. After building a turbo BMW 3 Series, he continued to develop other products. His big break came with building a twin-turbo GTV6 Alfa Romeo.
2005 GTX1
Through the SEMA Technology Initiative, Ford was able to collaborate with several of those companies to produce a low-volume niche vehicle. Ewing had the design, SEMA had the suppliers and soon, the GTX1 was born.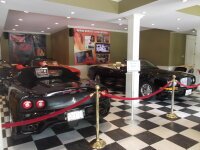 Volo Auto Museum
When you pull into the parking lot at the Volo Auto Museum things are a little deceiving. Sure it is a normal parking lot with a few buildings scattered around, but what you can't see is the sheer scale of the operation that surrounds you. This is one situation that you truly cannot judge a book by its cover.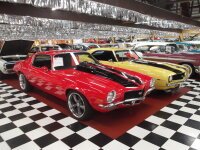 One Of The Family
The buying experience is what makes Volo Auto Museum truly special. But the story doesn't stop there. Volo Auto Museum also consigns cars for outside sellers, in some cases for free if the car is exceptional.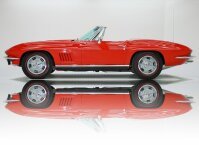 The Most Desirable Corvette Ever?
The 1967 Corvette is considered the most-loved Corvette ever produced. The combination of classic C2 styling, along with an incredible array of powertrain and comfort options, makes it one of the most desirable Corvettes ever. Not bad for a car that was never supposed to be made!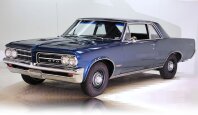 The Original Muscle Car
It's hard to imagine that the Pontiac GTO might never have made it into production. Had it not been for a small group of managers at Pontiac who were also car enthusiasts and visionaries, the GTO might not have been.
More Classic Car News & Article Categories:
Related Hot Rods and Custom Cars