‹ Go back
History Of The Lancia Delta Integrale - Timeline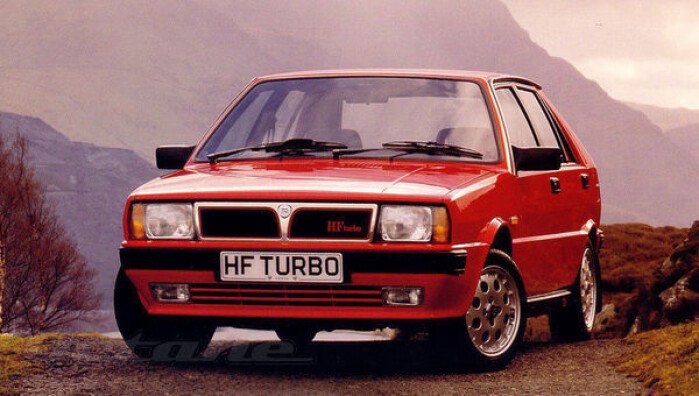 1979 - Delta 1300/1500
The long-awaited spiritual replacement for the Fulvia is launched, after a five-year development under the code name Y5. It's a neat and tidy Giugiaro-styled five-door hatchback, based very loosely on the Fiat X1/38, which was launched in 1978 as the Ritmo/Strada. Available in 1.3- and 1.5-liter forms, it's plush inside and drives tidily, and picks up the European Car of the Year award in 1980.

1983 Delta HF Turbo
Hot version powered by a turbocharged iteration of the Fiat twin-cam engine (also used in the Beta), which punches out 130bhp. Performance is exciting, with a 0-60mph time of 8sec and a top speed of 120mph. Martini stripes hint at the Delta's rallying future.

1985 Delta S4 Group B
Bearing little resemblance to the car it's named after, this mid-engined, four-wheel-drive monster is built around a steel monocoque, and powered by a 1.7-liter four-pot with turbo and supercharger. 200 built for homologation; road cars de-tuned from 400 to 250bhp.

1986 Delta HF 4WD
New range-topper, with 165bhp 2.0-liter turbocharged twin-cam and sophisticated four-wheel drive, with Ferguson limited-slip center differential and a TorSen at the rear. Performance isn't much faster than the HF Turbo's, but handling is much improved.

1987 Delta Integrale
As a rallying machine the HF 4WD's weaknesses are soon revealed, most notably its need for bigger wheels and brakes. As a result, the Integrale is launched, with Audi-style wheelarch blisters and power up to 185bhp. Demand soars, so 7,500 built instead of a planned 5,000.

1989 Delta Integrale 16V
The Lancia Thema 16V's engine is shoehorned in with 200bhp and the torque-split modified to make it more tail-happy. Visual differences include the reprofiled hood with characteristic bulge and additional cooling slats. Wider 7.5in road wheels are added.

1991 Delta Integrale Evoluzione
The Evo name makes its first appearance. A wider track front and rear, as well as new front and rear bumpers and an adjustable tailgate spoiler, beef up the appearance accordingly. Power is increased to 210bhp, and the 'HF' grille emblem makes a return.

1992 Lancia Hyena
Dutch classic car restorer and collector Paul Koot commissions Zagato to produce an Integrale-based coupe. It's an unofficial project so cars are stripped down in Holland before being sent to Zagato for new aluminium bodywork. 24 built between 1992 and '96.

1993 Delta Integrale Evoluzione 2
Lancia's works involvement in the Integrale rally programme has come to an end and this becomes the swan song for the Delta, built purely to meet customer demand. A smaller turbo and new engine management are the main technical changes, for a small power increase to 215bhp and even greater performance. The final car is built in 1994.
Published Dec 7th, 2015
More Classic Car News & Article Categories:
Related Articles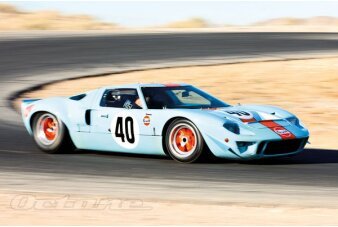 While every factory Ford GT40 is special, some are more special than others.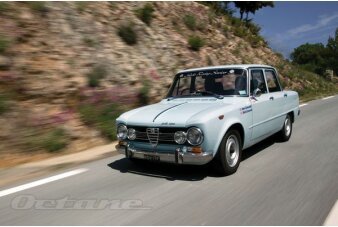 For the Linwoods historic rallying seems to come naturally.
×
History Of The Lancia Delta Integrale - Timeline