‹ Go back
Future Collectible: 2001-04 Corvette Z06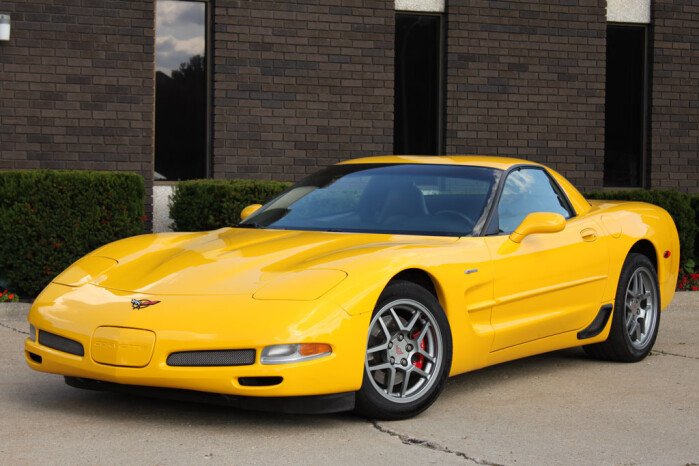 You've read countless stories about the guys who bought a Hemi 'Cuda in 1975 for $1,000 or a 1969 Z28 in the late Seventies for $1,500, and dreamed about the luck of landing a valuable collector car when it was merely a used car. And while there are no guarantees in life, the 2001-2004 Corvette Z06 is about as close to a lock as the 1968 L-88 convertible discovered in grandpa's barn. 
The C5 Corvette was launched in coupe and convertible form in 1997, with a lighter, stiffer hardtop version appearing in 1999. By 2001, that unique body style was reserved for the special, higher-performance Z06 that included specific, racing-oriented suspension upgrades, unique wheels, mesh brake cooling scoops in front of the rear wheels, and a 385-horsepower LS6 engine (identified by red fuel rail covers). It even had titanium mufflers.
With its impressive stats, the Z06 was the quickest Corvette since the C4 ZR-1, and best handling Corvette in the nameplate's history. Road & Track said it was the best skidpad performer they'd ever tested in a road car. A couple of years later, the power was upped to 405, further raising the car's profile.
The only problem with the C5 Z06 is the C6 Z06. It debuted as a 2006 model, with an aluminum chassis, carbon fiber body parts, and a killer, 505-horsepower LS7 engine. It was a 198-mph supercar that elevated the Corvette to a world standard. Many C5 Z06 owners quickly traded their car in for the C6, flooding the market with used examples and driving down their prices.
The yellow car highlighted in this story's photos is a prime example of the state of C5 prices. It has 25,000 original miles, no modifications, and a performance capability that exceeds every EFI Vette except a C6 Z06. When new, it cost about $50,000 (some dealers were getting premiums over the sticker, too), but the owner has it offered for $24,900 or best offer. For the money, there is nothing that can touch it.
When new, magazine road tests reported 0-60 times in the 4-second range, low 12-second quarter-mile times, and a top speed of nearly 180 mph. The later versions with the 405-horse engine were even quicker–GM High-Tech Performance magazine went 11.9 in the quarter with a bone-stock 2004 model. So, while the C6 Z06 is undeniably a rocket, the C5 version is hardly a firecracker in comparison. In all truth, it's a stunning performer.
Only 5,773 Z06s were built in 2001, with the 352 white examples being the most rare (only 634 were painted the Millennium Yellow of our photo subject). And during the four model years of the C5 Z06, only about 28,000 were built. The total includes 2,025 Commemorative Edition specials in 2004 that were distinguished with red and silver graphics on a carbon fiber hood.
From a buyer's perspective, there's little to worry about if the car has been well maintained and not abused. The Z06 was developed for racing and many have seen more than a few of their miles racked up on a road course. Ask about any racing history, as well as modifications. Exhaust systems, cold-air kits, and other bolt-ons are common, but so are head-and-cam packages. Ask about any deviations from stock, minor or major.
The C5 interior was never known for its refinement, style, or attention to detail, and that's probably the biggest detriment to the Z06. But if a bland cabin with so-so seat support is something you can overlook, there's not much else to gripe about. This is a hard-stopping, brutal-handling, and wickedly accelerating beast.
Recommendations don't come much stronger than this: Buy a C5 Z06. Buy it now. Buy two of them. You'll thank us in 20 years (and we'll be waiting for your note).
Special thanks to John Raible for allowing us to photograph his 25,000-mile example for our story.


SPECIFICATIONS
Number Built – 5,773 (2001), 8,297 (2002), 8,635 (2003), 5,683 (2004)
Construction – Unitized frame and body
Engine – 346 cubic-inch V-8
Power/Torque – 385 horsepower, 385 lb-ft torque (2001), 405 horsepower, 400 lb-ft torque (2002-2004)
Transmission – T-56 six-speed manual
Suspension front – Independent, short-long arm double wishbone, with monotube shocks and transverse composite leaf spring 
Suspension rear – Independent, short-long arm double wishbone, with monotube shocks and transverse composite leaf spring 
Brakes – Four-wheel disc with ABS
Length/width/height – 179.7/62.6/47.7 inches
Wheelbase – 104.5 inches
Weight – 3,130 lbs.
0-60/quarter mile – 4.3 seconds, 12.7 seconds at 113 mph (2001)(Car and Driver, June 2001), 3.9 seconds, 11.9 seconds at 118 mph (2004) GM High-Tech Performance, October 2004)
Top speed – 171 mph (manufacturer claim)
MPG – 16 - 26 mpg est.


STRONG POINTS
Super fast
Distinctive Z06 styling
Reliable and durable powertrain
The decade's performance bargain


WEAK POINTS
Lackluster C5 interior
Stiff ride
You will go to jail
Hmm…we're thinking…


PARTS PRICES
Remanufactured alternator $248.89*
Brake disc and pads $35.79 (front), $36.79 (rear); $40.79 (front), $42.79 (rear)*
Shocks $83.79 each (front), $82.79 each (rear)*
Clutch kit $459.79*
*Based on information from rockauto.com


WEBSITES
www.zo6zone.com 
www.corvetteactioncenter.com
www.c5corvetteforum.com 


WHAT TO PAY
2001 Corvette Z06
MSRP – $47,000
Low – $15,000
Average – $25,000
High – $35,000
*Based on prices from www.autotrader.com.


INSURANCE COST
Insurance cost is $476/year for a $25,000 2001 Corvette Z06. This is based on 3,000 miles per year of pleasure driving.
*Based on a quote from Heacock Classic Car Insurance, www.heacockclassic.com


WHEN TO BUY
In a word: Now. C5 Z06s are cheap, cheap, cheap. The dour economy may hold their prices down for a few years more, but there's probably no better time to strike a bargain with a seller who's having a hard time closing a deal. Beside that, C5 models in general aren't on the radar screens of used Corvette buyers, who are spending their money on more recent C6 models.
Published Dec 7th, 2015
More Classic Car News & Article Categories:
Related Articles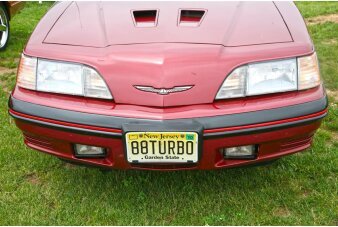 We've picked 11 classics, built between 1965 and 1998 that we feel offer a great blend of style, individuality, performance and some cases,...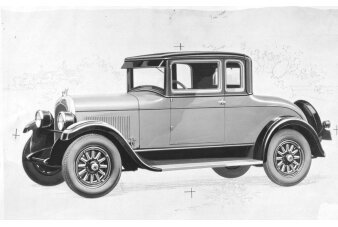 In just a few short years, Walter P. Chrysler took his company from an unknown automotive manufacturer to fourth in the industry, with...
Related American Classic Cars
×
Future Collectible: 2001-04 Corvette Z06