‹ Go back
Future Collectible: 1983-84 Hurst/Olds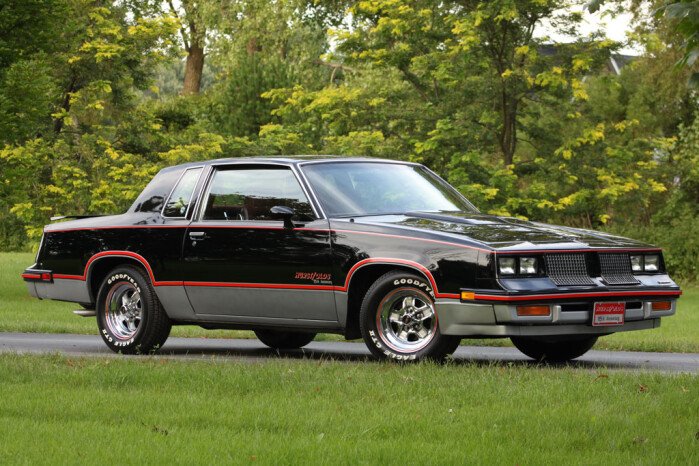 The mid-Eighties were strange times for performance car fans. The glory days of the muscle car era were only about 15 years earlier, but when they ended, an entirely new mentality overtook the public consciousness. A little more than a decade later, the good old days might well have been ancient history, as cars changed profoundly and fundamentally.

Front-wheel drive, fuel injection, and ads that touted miles per gallon rather than miles per hour were the norm in the 1980s. The few models that had performance intents were next-generation cars with McPherson strut suspensions, turbochargers, and dashboards that looked like circuit boards. Then there was the 1983 Hurst/Olds.

A model designed to commemorate the 15th anniversary of the original, 1968 model, the "new" Hurst/Olds was really a 15-year-later example of classic Sixties architecture: body-on-frame construction (GM's venerable G-body), control-arm front suspension, and a V-8 engine driving a live rear axle. There was no space-age styling or monochromatic trim. The Cutlass-based Hurst/Olds was boxy and ringed with chrome.

Only 3,001 examples were built (201 sold in Canada), all of them black with a silver lower body and red dividing stripe. Special badges, door graphics, a rear spoiler, and styled steel wheels were part of the striking exterior package. All of the cars came off Olds' assembly line in Lansing, MI, and then shipped about 45 miles away to secondary manufacturer Cars and Concepts, which changed each Cutlass into a Hurst model. Each carried the order code W-40. T-tops were an $825 option, and a power moonroof was offered, too.

Performance-wise, every Hurst/Olds packed a four-barrel-fed, 307-cube engine with 180 horsepower, a Hydra-Matic 200-4R overdrive transmission, and a 3.73 rear axle. Along with its 180 horses was a solid 245 lb-ft of torque. It was a combination good for 16-second quarter-miles and 0-60 sprints of about nine seconds.

The performance may not have set the dragstrip on fire, but the Hurst Lightning Rod shifter system gave the car a unique, signature feature that looked wild and worked quite well. Essentially a mechanical version of the electronically controlled, manual-shift automatics used in many cars today, the Lightning Rod shifter enabled the driver to use a separate shifter for each upshift. The shifter has proven very robust over the years, with most owners reporting problems related to the basic 200-4R transmission to which it is connected. However, replacement shifters and parts for them basically don't exist, so if one breaks, the owner is stuck–figuratively and perhaps, literally.

After a successful run in 1983, the Hurst/Olds returned in 1984 with a silver-over-black paint scheme that was essentially a reversal of the first-year model. The only real product difference was the change to a larger, 8.5-inch rear axle. Production increased to 3,500 units.

From a desirability standpoint, the slightly lower production and more striking paint scheme gives the 1983 models the nod. The silver 1984 cars have all the goods and look strong, but it's hard to beat the all-business aesthetic of the black 1983 models. They just look like special-edition performance cars.

When shopping for a Hurst/Olds, ask first and foremost if the paint is original–even on low-mileage examples. The factory lacquer paint jobs were notorious for not holding up well, and many of the cars–especially the black ones–have been repainted either partially or completely. From a collector's standpoint, there are some original documents that should go with the car, including a glovebox booklet that contains Hurst/Olds historical data and complete specifications of the "new" one. The car should also be inspected carefully for signs of rust in the rocker area and lower sections of the fenders, near the wheel houses.

Special thanks to Ken Arbic for allowing us to photograph his 47,000-mile example for our story.  


SPECIFICATIONS
Number Built – 3001 (1983), 3500 (1984)
Construction – Body-on-frame
Engine – 307 cubic-inch V-8
Power/Torque – 180 horsepower, 245 lb-ft torque
Transmission – Hydra-Matic 200-4R four-speed automatic
Suspension front – Independent, unequal control arms with shocks and coil springs, stabilizer bar
Suspension rear – Live axle with four trailing arms; shocks, coil springs, and stabilizer bar
Brakes – Front disc/rear drum
Length/width/height – 200/71.6/54.9 inches
Wheelbase – 108.1 inches
Weight – 3,557 lbs.
0-60/quarter mile – 9.1 seconds, 16.6 seconds at 83 mph (Car and Driver, July 1985*) (1985 Olds 442 equipped with the same powertrain)
Top speed – 113 mph (Car and Driver, July 1985*)
MPG – 15 - 22 est.


STRONG POINTS
Classic good looks (especially 1983 models)
Small-block V-8 torque feels robust
Distinctive Lightning Rod shifter looked and worked great
One of the few true collectibles from the 1980s


WEAK POINTS
Honestly, 180 horsepower isn't a lot
Lightning Rod shifters and parts nearly impossible to find
Factory lacquer paint is prone to checking, cracking, and fading
G-body maladies–sagging doors, rust, wear-prone interiors


PARTS PRICES
Remanufactured alternator $78.79*
Brake disc/drum and pads $53.79 (front rotor), $35.89 (rear drum); $25.79 (front pads), $23.79 (rear shoes)*
Shocks $17.79 each (front), $19.67 each (rear)*
Intake manifold gasket kit $20.79*
*Based on information from rockauto.com


WEBSITES
www.hurstolds.com
www.442.com
www.oldsclub.org


WHAT TO PAY
1983 Hurst/Olds
MSRP – $12,069
Low – $7,025
Average – $10,000
High – $14,400
*Based on prices from the Classic Cars and Parts Price Guide, fueled by NADA and available wherever Classic Cars and Parts magazines are sold.


WHEN TO BUY
The collector status of the 1983-84 Hurst/Olds is pretty much established–at least, more so than other cars from the Eighties. There's not a seller out there who doesn't know the history, specs, and production numbers of the car, so you can forget about stumbling on a clueless owner who's ready to sell for the price of, say, a 1983 Cutlass Calais four-banger. So, while prices haven't climbed near vintage muscle cars, they're higher than most other Eighties performers, except maybe the 1986-87 Buick Grand National. The bottom line is the Hurst/Olds isn't going to get cheaper, but prices aren't likely to skyrocket in the near future, either.
Published Dec 7th, 2015
More Classic Car News & Article Categories:
Related Articles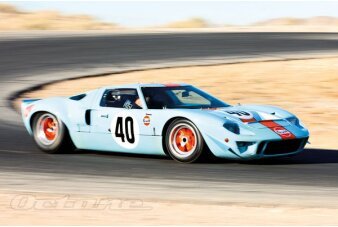 While every factory Ford GT40 is special, some are more special than others.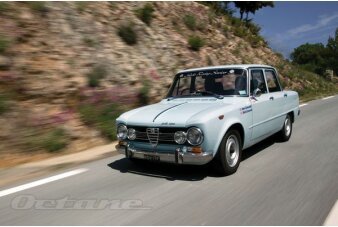 For the Linwoods historic rallying seems to come naturally.
×
Future Collectible: 1983-84 Hurst/Olds