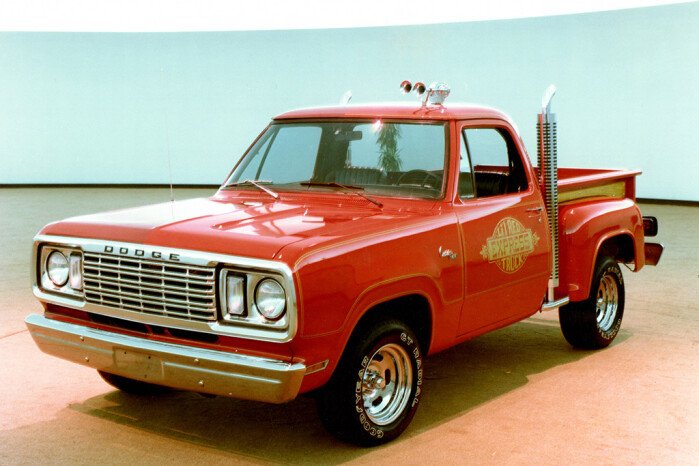 Author: Ron Moorhead
Classic cars always seem to be the topic of discussion at car shows, a Concours d'Elegance or auctions. Now classic trucks are hot.
The tide appears to have changed a bit, as trucks are swiftly gaining ground. Certain vehicles cycle through stages of popularity, but the most unusual of late is the increased enthusiasm over trucks and the movement to make them more and more collectible. Nearly all the major vehicle manufacturers recognize the trend and are looking to bring the folks who love their classic trucks into their newly formed enthusiast groups -- just look at the Chevy Truck Legends Program.
We've put together a short list (in no particular order) of what trucks might be expected be popular vintage trucks. This is by no means a complete list, only one to get you started. So, if your heart longs to have a classic truck sitting in your garage, now might be the perfect time to act.
1960-1966 Chevrolet C/K pickup
This series saw the introduction of the C/K designations. C signifies 2-wheel drive and K indicates 4-wheel drive. This series is becoming popular with baby boomers, as many were coming of age in the sixties and fondly remember these trucks as the favorite of their fathers and grandfathers. The series also became a popular design as it moved away from the sculpted styling of the 1950s.
1973-1987 Chevrolet C/K pickup
Chevrolet and Ford have been slugging it out for the top-dog pickup slot, and Chevy is starting to see an upswing of interest. In 1981, the Chevy C/K saw a freshening, which has given the earlier versions a boost in popularity. However, later models that are clean, drivable examples are still within easy reach.
1973-1979 Ford F-Series
As the truck battle continued, Ford gave the F-Series better creature comforts, with a more spacious cab. It also moved the fuel tank and added a double-walled bed and disc brakes. In those early days, all manufacturers battled the rust issue, which necessitated an increased use of galvanized steel. This Ford F-Series is as popular as ever, but as seen through our other articles, look for rust in any collectible vehicle. Know what you're getting into.
1972-1980 Dodge
This era for Dodge trucks seemed to be designated their "special edition" period. It started a whole new fever within Dodge that continues today. Special editions seem to run through nearly all of its vehicle lines. During those eight years, it introduced the "Power Wagon Top Hand," the "Warlock" and probably the most well known, the "Li'l Red Express." This special edition also claimed to be one of the fastest domestic vehicles to 100 miles per hour. Dodge included another innovation for their trucks by adding an independent front suspension. A lot of collectors like the fact that they can find the 440-cid V8 big-blocks in these trucks. Just understand that this followed the oil embargo, and those engines were not as powerful as presumed.
1945-1968 Dodge Power Wagon
Like the Willys Jeep of the 40s, the Dodge Power Wagon excites something deep in our souls. It may be the rugged utilitarian design or the mere fact that this truck looks as though it could take us anywhere and back again. The Dodge Power Wagon gained its reputation during World War II. Even today, youngsters who have no idea what happened in the world 75 years ago clamor to get close to a Power Wagon. A large number are claimed, but there are still plenty out there to be collected by tenacious enthusiasts.
Published Mar 2nd, 2018
More Related Vehicles
More Classic Car News & Article Categories:
Related Articles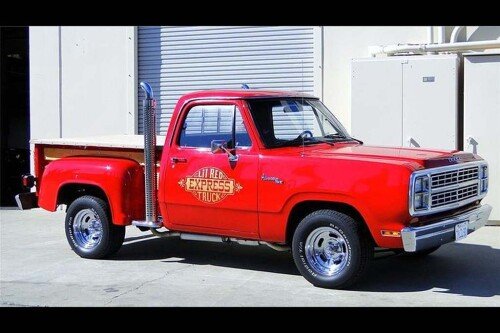 The Dodge Li'l Red Express set a standard on how to make a great performance truck. All Dodge Li'l Red Express trucks came from the factory painted in Bright Canyon Red in 1978 and Medium Canyon Red in 1979. Every Li'l Red Express was a regular cab Adventurer with a stepside bed.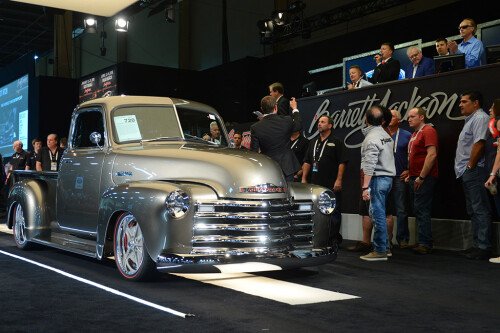 Classic vintage Chevrolet pickup trucks are receiving growing interest among car enthusiasts. The most collectible muscle cars are numbers-matching survivors; the most sought-after vintage trucks are full custom builds.
Related Classic Cars for Sale Through Auction
Advertisement
×
Five Classic Trucks To Buy While They're Still Affordable