News & Articles About Exotic Cars
Find articles and information about Exotic Cars.
Every classic car lover gets excited by the exotic cars that we spot at car shows, auctions and - if we're lucky - on the streets of our hometown. You'l find lots of listings for exotic cars like Ferraris, Lamborghinis and Porsches on Classics on Autotrader. Even if you're not shopping for an exotic car, you can read about them here. Hey, it's fun to dream, right?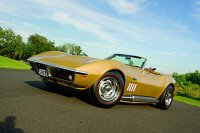 1969 Corvette
Prices Are Dropping On These Classic Performers!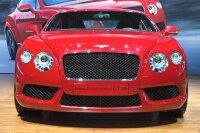 2013 Bentley Continental GT Coupe and Convertible: New York Auto Show
Bentley debuts both the 2013 Continental GT Coupe and Convertible at the New York Auto Show.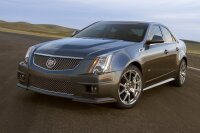 2012 Cadillac CTS-V: New Car Review
Since GM had a great chassis from the CTS, plus Chevrolet's LSA engine, putting them together was a no-brainer. The result is surprisingly...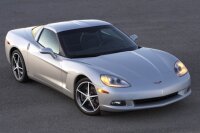 2012 Chevrolet Corvette
It's more than just good old-fashioned American muscle. It's one of the best high-performance values in the world.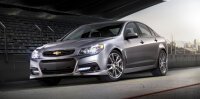 2014 Chevrolet SS Revealed
Chevrolet rolls out a V8 powered rear wheel drive performance sedan with racing DNA.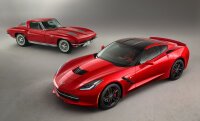 2014 Corvette Stingray Revealed!
Chevrolet revives the Stingray name with a wild new look and 450 horsepower!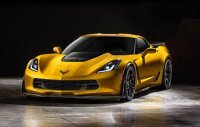 2015 Chevrolet Corvette Z06 Revealed!
Chevrolet builds a fire breathing 6.2L supercharged 625hp track beast!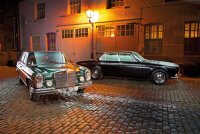 1969 Mercedes-Benz 300SEL 6.3 versus 1972 Daimler Double Six
A gentleman's fight was brewing between Mercedes and Jaguar, and these two cars were their heavyweight champions.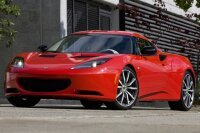 2012 Lotus Evora S - First Drive
The 2012 Lotus Evora S is a high-performance daily driver. Porsche 911, beware.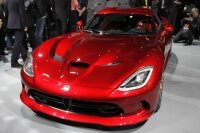 2013 SRT Viper: New York Auto Show
Chrysler released the latest version of its high-performance Viper sports car at this year's New York Auto Show.
More Classic Car News & Article Categories:
Related Exotic Cars
Advertisement
Advertisement