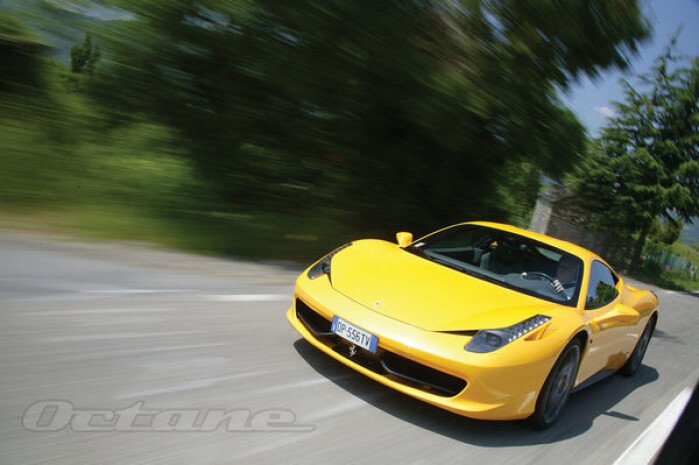 We execute a careful three-point turn in the medieval streets of Berceto, exhaust crackle encouraging even the olive-skinned octogenarian villagers to smile approvingly, before plunging down into the greenest of valleys yet one more time, and it's impossible to stifle an impish giggle. Why? Because we're in a Ferrari 458 Italia, the most capable 'baby' Ferrari yet, and there are bends. Lots of bends. Time for another run along one of central Italy's most sinuous mountain roads in search of the perfect photograph. Brilliant.
In fact it's almost impossible to find a location in Italy that doesn't suit the Ferrari 458. But we've come to honor the company's creator Enzo Ferrari by driving to the hillclimb course where he took his first faltering steps in motor sport. The Parma-Poggio di Berceto is a good hour's drive from the Ferrari factory gates in Maranello, and even while we're getting there the 458 is making a profound impression. We're struck by its compactness and cab-forward wedginess. But whereas its progenitors, the Dino 246, 308GTB and F355, are all what you could consider to be conventionally beautiful, the 458 has been designed for maximum impact. The shape is purposeful, but the slashed headlamps and the aggressively chiselled nose add shock and awe. Ferrari is on form.
Inside, it's a radical departure from older Ferrari babies, too. The biggest surprise for a new driver is the sheer number of controls that have been grouped on the steering wheel: everything from the indicators to the drive mode selectors
Published Dec 7th, 2015
More Classic Car News & Article Categories:
Related Articles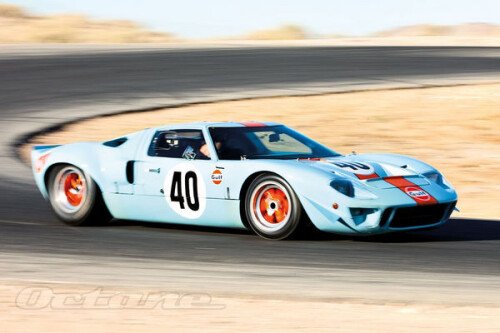 While every factory Ford GT40 is special, some are more special than others. The dazzling example featured here, chassis GT40P/1074, earns bonus points for at least three reasons..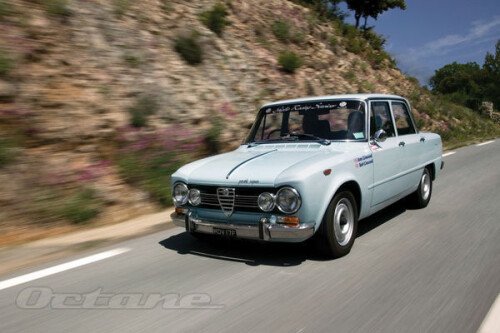 Not long after their first event together, Bob bought a standard road-going 1968 Alfa Romeo Giulia Super, and had it restored by Classicarco in Manchester. We spend a pleasant afternoon tossing it around the French countryside for Martyn
Advertisement
×
Driving The Ferrari 458 In Italy