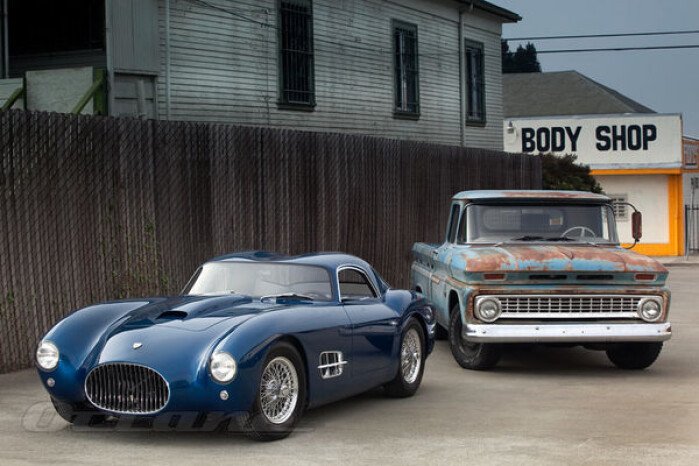 The car bouncing over the railway crossing in the waterfront district of Oakland, California, is a sleek mid-blue front-engined coupe, sporting the elegance of a 1950s Maserati. As it accelerates towards the the pier, its Ferrari 250GTO-spec V12's growl echoes off the pillars of the Interstate 80 freeway, but they could just as easily be the villas of the Via Roma in Italy.

This is the Gatto, a bespoke car, the product of Steve Moal's legendary hot rod shop in Oakland, and inspired by the products of those Modenese carrozzerie. It's not a replica but a 21st century symbol of a new genre of car that wealthy connoisseurs are building. They deliver period style with modern amenities, and would complement any collection of 1960s icons.

My chance to try the Gatto comes while it's on shakedown testing, just before it finds its way to its owner. I leave my motel early and orbit the East 12th Street district, passing Korean delis and fender-bender bodyshops until I stumble on the unmarked industrial cube of Moal Coachbuilders.

Dragging my camera equipment through the workshops, I try to keep the blinders on to avoid being distracted by bay after bay of custom Americana being fettled by dudes in black T-shirts and baseball caps. I head for the back lot where the GT is on tickover to warm its thoroughbred engine, which was built by Patrick Ottis and delivers 300bhp at full chat. Steve's son Michael gives me a quick guided tour of the car, congratulating me on navigating my way through the ghetto to their workshop. The often savage Californian light is thankfully veiled by high cloud; perfect conditions for photographing the car's details – and there is an abundance of them.

Client and car aficionado Bill Grimsly's mission for the Gatto was to produce a car from a blank sheet of paper with impeccable drivability, styling and state-of-the-art chassis. And he was never about to stint on the detailing: door handles pay homage to anything Pininfarina sculpted for the thumb, big black Jaeger analogue dials lounge amid diamond-pattern polished aluminum, and the car rides on Borrani chrome-spoke wheels shod with 6.00x16 Michelins.

The Moal craftsmen paid a great deal of attention to a long list of one-off items such as the window surrounds, a massive fuel-filler attached to a work of art that is the 15-gallon fuel tank gleaming in the otherwise spartan trunk (it looks like it should be in a Mille Miglia competition car), and side vents that have more of a Teutonic inspiration; perhaps Mercedes-Benz 300SL?

Sit in the two-tone leather bucket seat, elbow resting on the massive center box section a la TVR, and the competition theme is continued: no deep-pile carpets, just riveted and polished aluminum panels. There is plenty of room to heel-and-toe 
the drilled pedals, and a good view of the road over the custom woodrim steering wheel, with its squared-off base to ease entry.

Lifting the hood reveals 12 polished Weber intake trumpets sitting above the black crackle-coated cam covers of Ferrari's finest 250GTO-spec engine. A V-shaped tubular frame to aid front-end rigidity straddles it, and the entire bay is finished in brushed aluminum. On top of the left-hand wheelarch is a manufacturer's plate marked 'Moal chassis 12435'.

I take a step back and drink in the beauty and proportions of the styling. If Nuccio Bertone or Giorgetto Giugiaro were looking over my shoulder, I'm certain they would nod approval. The Gatto wasn't penned using computers but in a traditional way. Metalsmith Jimmy Kilroy worked from Moal-penned sketches to shape and carve a foam model, refining the lines before constructing a wire model. My favorite touch is the Zagato-aping double-bubble roof treatment.

While this was going on, the chassis was being designed in collaboration with Michael Arnold along a Lotus theme. The strong semi-monocoque backbone of glued and riveted stress panels with Y-shaped outriggers supports independent suspension all round, and the exquisitely formed Kilroy aluminum panel work is supported using the superleggera technique. In fact, it's a shame so much of the artisans' work is hidden from the eye. A 96 inch wheelbase and 58 inch front track make the car small compared with today's mid-engined Italian products and, despite the air conditioning, heater and other luxury items, the Gatto still weighs in at a creditable 1043kg.

Gatto owner Bill Grimsley pulls his claret Ferrari 458 Italia alongside his new GT, but he wants to wait until after the shakedown testing before getting behind the wheel himself. As he puts it: 'I only want to turn the key and drive home with a properly sorted automobile, so I'll let Steve do the driving for now.'

He comments on his love for the Ferrari and Maserati coupes of the 1960s but says that having one restored would not result in a car that he could drive along the freeways and back roads of his native California. The Gatto logo – it means 'cat' in Italian – gives a hint to the thinking behind the project: 'I wanted great brakes, air conditioning and a slick five-speed gearbox teamed with a rebuilt 1960s Ferrari V12, to produce a reliable high-performance GT.' The project has taken three years to complete and Bill has only a few more weeks to wait before he can drive it home across the Bay Bridge in San Francisco.

Elsewhere in the impressive Moal workshop, the work bays are all well ordered and clean with an interesting mix of hot rods and classics under construction or restoration. Steve Moal is a fourth-generation artisan, maintaining the family business with his sons. It's a real marvel that there are small teams of craftsmen that can produce such a car traditionally in an era of mass production, as so many handcrafts have withered on the vine.

We drive to the pier the long way to avoid roadworks on the potholed docklands streets. The elegant lines of the car aren't protected (or spoilt) by bumpers and the windshield is a one-off, so we proceed with caution. Local workers rubberneck the blue coupe from pick-up trucks and 18-wheel tractor units. Steve manoeuvres the Gatto with ease on the jetty between a warehouse and the deep blue sea; thankfully, good visibility is another of its attributes.

The light takes on a warm glow and the car attracts attention from locals, turning the heads and pricking the interest of people walking their dogs. A delivery driver leans out of the cab to grab a shot on his mobile phone.

From the front three-quarter the Gatto has real aggression. The massive front air intake and rakish lines scream power and speed; the body is curvy and voluptuous. Steve tells me that the front air intake was one of Jimmy Kilroy's favorite designs but extremely difficult to craft from flat metal stock on the English wheel.

The Gatto is a wonderful example of one car enthusiast's dream being realized by a great team of designers and craftsmen. This type of bespoke coachbuilding is sure to grow as original 1960s Italian coupes rocket in value and become too frail to use. Steve introduces me to another client, Jackie Howerton, who is planning a 1950s sports-racing project and shuffling drawings back and forth with Kilroy before heading home to Phoenix, Arizona, where he'll make a final decision about how his one-off roadster might look in a few years time. We look forward to seeing the real thing.


Specifications

2011 Moal Gatto
Engine 2,953cc V12, OHC per bank, six Weber carburetors
Power 300bhp @ 7,800rpm
Torque 217lb ft @ 5,500rpm
Transmission Five-speed manual, rear-wheel drive
Steering Rack and pinion
Suspension Front and rear: unequal-length wishbones, coil springs, telescopic dampers, anti-roll bar
Brakes Discs
Weight 1,043kg
Performance Top speed 170mph, 0-60mph 6.5sec (est)
Published Dec 7th, 2015
More Classic Car News & Article Categories:
Related Articles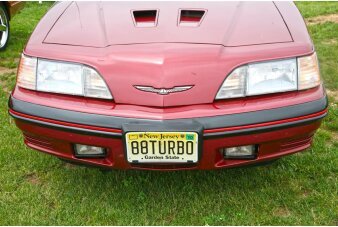 We've picked 11 classics, built between 1965 and 1998 that we feel offer a great blend of style, individuality, performance and some cases,...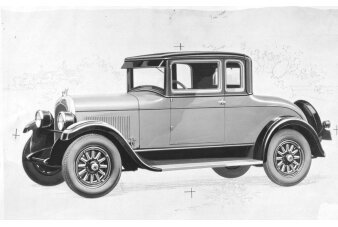 In just a few short years, Walter P. Chrysler took his company from an unknown automotive manufacturer to fourth in the industry, with...
Related American Classic Cars
×
Driving The 2011 Moal Gatto