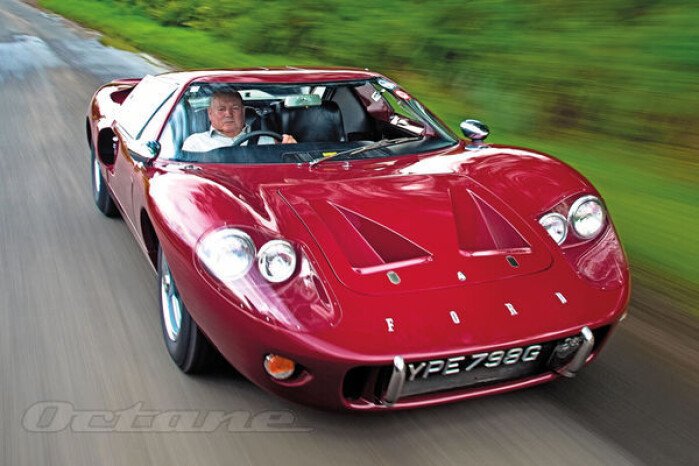 The bucolic English countryside might seem an incongruous location for the Ford GT40. Versions of this great sports racer dominated Le Mans from 1966 to 1969, with four outright victories. Texan Carroll Shelby, who himself had won Le Mans in 1959 in an Aston Martin DBR1 with Roy Salvadori, was behind the GT40's first win at La Sarthe, and now GT40s are so prized that one sold in August for million.
Actually, a quiet cup of tea is appropriate because this seemingly all-American sports racer is in essence a very British car that began its life in the unedifying suburb of Bromley, Kent, after the Big Swinging CEO of Ford, Henry Ford II, was figuratively slapped in the face by arch autocrat Enzo Ferrari. After Ford spent a lot of time and money looking into buying Ferrari, Enzo backed out at the very last moment. War was declared. Hank the Deuce, as Henry was sometimes known, set about funding a team to crush Ferrari at Le Mans. 'Fred (actually Eric) in a shed' meets 'Hank the Yank'. And the rest is a great movie script.

Ford looked at Lotus, Lola and Cooper before deciding Eric Broadley's Lola operation would form the most successful collaboration for a world endurance tie-up, based largely on the success of the advanced Lola Mk6, which was already using a Ford V8. Ex-Aston team manager John Wyer was hired and Ford man Roy Lunn was sent to England, where Ford Advanced Vehicles was set up in Slough, near Heathrow Airport.

The Ford GT, as it was originally known, was constructed in a number of variations, primarily racing cars in MkI, MkII and MkIV iterations, with just 102 manufactured in total. This 1968 MkIII, chassis number M3/1103, is one of only seven road cars created by Ford, and went on sale with a sticker price more than a GT40 in race spec!
Published Dec 7th, 2015
More Classic Car News & Article Categories:
Related Articles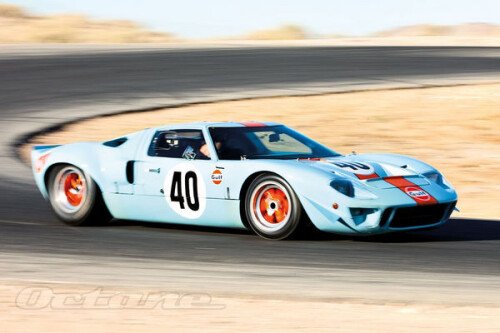 While every factory Ford GT40 is special, some are more special than others. The dazzling example featured here, chassis GT40P/1074, earns bonus points for at least three reasons..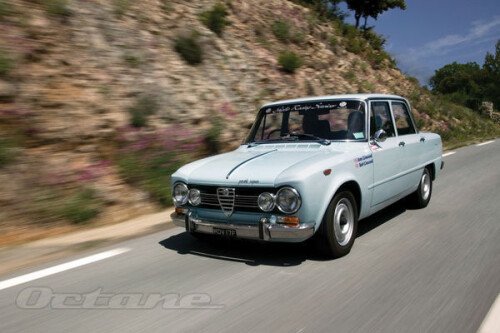 Not long after their first event together, Bob bought a standard road-going 1968 Alfa Romeo Giulia Super, and had it restored by Classicarco in Manchester. We spend a pleasant afternoon tossing it around the French countryside for Martyn
Advertisement
×
Driving A Ford GT40 On The Open Road