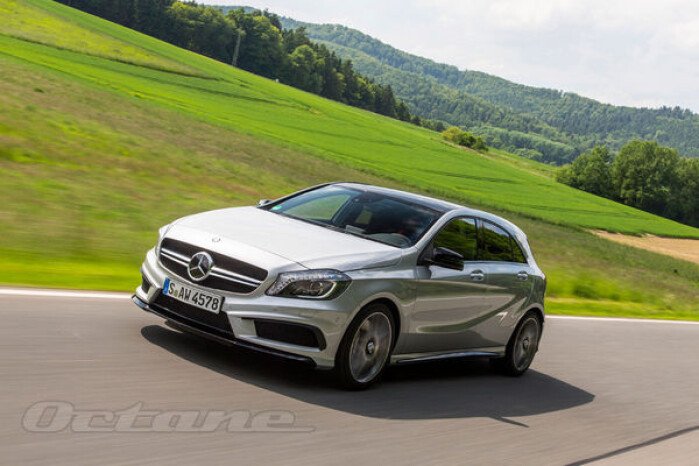 Bear in mind that I'm talking about a hot hatchback, then consider the following.

There is a launch control setting within the Mercedes-Benz A45 AMG's double-clutch transmission. Using it, my co-driver and I recorded the following figures by the slightly crude method of iPhone stopwatch and the car's own speedometer. We hoped that human reaction time and innate instrument lag would roughly compensate for any over-reading. So, standing starts repeated in opposite directions. 0-60mph, 4.35sec average. 0-100mph, 10.6sec.

Violent, relentless acceleration, especially with practically no interruption in torque delivery, easily brings on motion nausea in a passenger. In this case, the driver – me – suffered too. And all this in a hot hatchback. With these figures and 360bhp to achieve them, the A-class has come a very long way from a fancy commuter car.

That extraordinary power comes from just 2.0 liters, the engine dimensionally similar to the regular Mercedes motor but completely re-engineered by AMG with mainly bespoke components. It has an larger turbocharger and an even larger exhaust pipe after it, which sounds like a recipe for turbo lag. But it never happens, partly thanks to the vast rush of exhaust through that pipe, partly because clever programming of the DCT allows some controlled clutch slippage on sudden acceleration to get the revs up and boost to build. It's one reason why there's no manual alternative. The lack of a gearbox strong enough is another.

Four-wheel drive gets all this energy (torque flatlines at 332lb ft) cleanly to the road. If your A45 has the rather unnecessary Performance pack, the exhaust will drill through your brain and the crackles on upshifts will surely rattle windows, while the ride will be fidgety on the 19in wheels and the handling a touch wooden, for all the grip on offer. You're much better off with the standard car which sounds crisply keen, handles with more subtlety and somehow manages to be the best-riding A-class that Mercedes makes.

The AMG look on this car is discreet but promising, with its low stance and parallelogram tailpipes. Inside there's red stitching, a "carbon weave" dashboard and red vent outlines, plus metal shift paddles complementing a stubby central selector. It's all very fit for purpose – but does this most-powerful hot hatchback, or indeed its CLA45 saloon-coupe sibling, deliver ultimate thrills once you've marvelled at the engine's explosive energy and startling smoothness?

A few laps of the new Bilster Berg Drive Resort track, designed by Herman Tilke and Walter Rohrl and built on an old NATO ammunition dump, brought the answer. On this mini-Nurburgring the A45 proved very fast but curiously inert. Turning the traction and stability off causes the maximum amount of torque to reach the rear wheels, but you still have to turn in sooner than feels natural to avoid understeer and persuade the tail to roam a little.

A balance keener to change with throttle position, and more steering feel, would together make this an easier car to drive quickly on track because you'd know better where you are with it. As it is, you'd have more fun in a Fiesta ST. As a road car, though, the A45 AMG really is rather good. And very quick.
Published Dec 7th, 2015
More Classic Car News & Article Categories:
Related Articles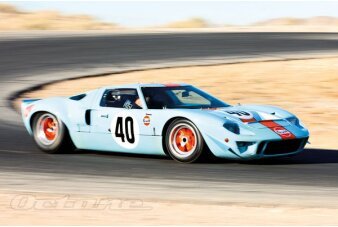 While every factory Ford GT40 is special, some are more special than others.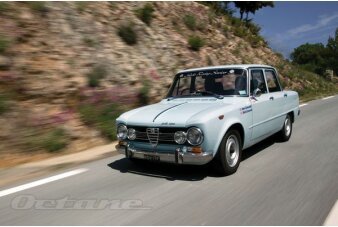 For the Linwoods historic rallying seems to come naturally.
×
Driven: 2013 Mercedes A45 AMG