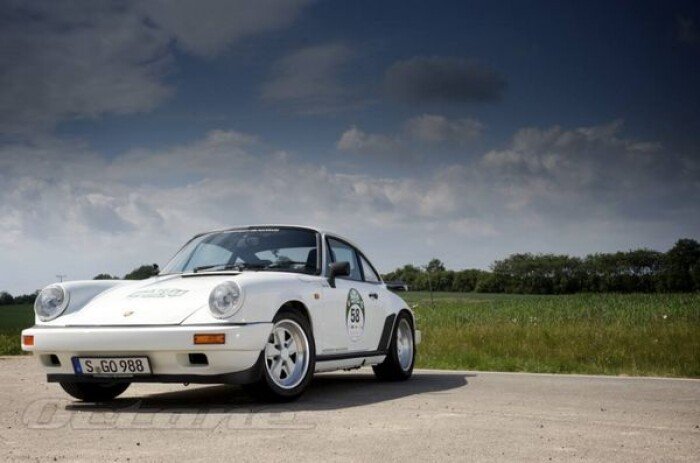 Rauno Aaltonen seemed surprised to see me at Gross Dolln, the rather spooky former Russian bomber base of Cold War days, deep in the Brandenburg woods and just 50 miles from Berlin. I was even more surprised to find Rauno there, among the concrete bunkers near the 2.5-mile runway, which was the setting for our lunch stop on the last day of the Hamburg-Berlin Klassik rally.

Friendly as ever, Rauno wondered why I was driving in a German regularity rally. The truth was that it was the only chance I would ever get to drive the unique 1984 pre-production prototype Porsche 911 Carrera Clubsport. Until a few weeks before the rally I had been unaware of the existence of this most intriguing and important car, and I had accepted the invitation from the Porsche Museum instantly. That was my excuse, but what on Earth was he doing there?

Rauno, of course, was driving a Mini. As one of the superstars who won the Monte in a works Mini (and much else besides) back in the 1960s, Rauno's work these days includes travelling the world as an ambassador for the modern Mini brand. Even so, it did seem odd that one of the quickest Mini men in history was doing a regularity event such as this.

He looked serious. 'The Halda in my car isn't working properly,' he said. 'It makes it really difficult on the tests.' I laughed. 'You're getting sucked into this regularity thing,' I said. 'You really should watch out for that.' Competitive habits die hard, however, and it's not possible to stop yourself from having a reasonable go at them, however daft they may seem.

We had all arrived in Hamburg for the start of the rally on the very evening during which the infamous Hamburg E. coli outbreak hit the news. We knew nothing about that as we all tucked into a good meal, including plenty of salad, at the rally welcome reception in Hamburg's famous old fish auction hall.

That afternoon I had enjoyed my first drive in the pre-production 911 Clubsport. The production version, produced in 1987-88, has always been one of the most significant models 
in the long story of the 911, not so much for its technical specification as for the fact that it appeared at all. For at least a decade, 911 fans had been worried that their favorite car was about to disappear. For one thing, we had feared that rear-engined cars would fail crash tests, but, to our great delight, that was turning out to be the exact opposite of the truth.

Slowly, faintly, hope was beginning to return. The fabulous 911 was proving just too good to fade away and the very appearance of that Clubsport, with lightened specification, slightly tweaked engine and sportier suspension, indicated Porsche's renewed faith in the future of its rear-engined classic.

Even so, in his book The Porsche 911 Story, the late Paul Frère referred to the Clubsport as a 'rather timid' marketing effort aimed at the minority of 911 buyers who are happy to go without some luxuries in exchange for lightness and even better performance and agility. From a dry, technical viewpoint, Paul was spot-on. It was true that the production 3.2 Clubsport was only marginally lighter than the standard car of those days. Weight was saved merely by using non-electric wind-up windows, and removing back seats, hi-fi, soundproofing, underbody protection and even the passenger's sun visor.

The production engine had a revised management system 
and lightweight, hollow inlet valves, allowing the rev limit to 
be raised from 6520rpm to 6840rpm. It revved more freely but 
the power was unchanged at 231bhp. The attitude behind it, however, which produced a great car to drive, was totally right and that's why the production Clubsport has long been considered one of the most desirable of classic 911s. It absolutely deserves to be there.

Various claims regarding exactly how much weight was saved by all that effort, from 50kg to 100kg, have been made over the years and it's very difficult to come up with a figure that inspires any great confidence. The factory says that the Clubsport 
weighed 1160kg whereas the standard Carrera in the same model year weighed 1210kg. The 911 Carrera Clubsports sold in the UK did not, mercifully, have the underbody protection removed and, back in 1988, Motor magazine stated that the Clubsport they tested actually weighed 1136kg. That meant, they pointed out then, that British market Clubsports were only 23kg lighter than a standard UK-spec Carrera. Are you confused? Well, so am I.

What are we to make of that? Frankly, you can find almost any answer you like when researching this Clubsport weight business but the Motor writers were probably right and at least we know reasonably well what we're talking about now. Anyway, the main thing about the Clubsport was not the odd kilogram here or there. Much more important was the fact that it existed at all. It was the right idea; it gave us hope.

The next question for the curious is pretty obvious: why was the pre-production Clubsport made in 1984, three years before the production car was created? I asked that question but nobody I spoke to knew the answer. It probably goes like this: it's obvious that this prototype was built because there was a desire on the engineering side of the company to make another very special 911 along the lines of that all-time classic, the Carrera 2.7RS, which had appeared more than a decade earlier.

Even in 1987-88, when the production Clubsport finally did emerge, wise observers were stating that the 2.7RS of 1973 had, all on its own, sown the seeds of the modern supercar. In the uncertain times of the mid-1980s, however, the Porsche board members had decided not to rush this Clubsport prototype into the market. Such a cautious management policy was probably sensible and, when the production Clubsport finally arrived, it was a rather different animal, as we shall see.

My driving experience in the prototype Clubsport had begun gently enough on the Thursday afternoon when the rally got going with a two-hour route in the Hamburg area, taking in a few low-speed regularity tests. A typical regularity rally test involves crossing an electronic beam and trying to average, say, 15mph for about 25 yards, immediately followed by 30 yards at 12mph and then, perhaps, 15 yards at 18mph. Although a few of the tests on this event were much longer, they were all set at low speeds. Regularity rallies are really contests between brainboxes in anoraks, occupying the passenger seat of each car and issuing instructions, and the Hamburg-Berlin Klassik was a particularly subtle example of this kind of event. Very little is required of the driver, other than absolute obedience in following the navigator's instructions to the split second.

The perfect competition vehicle here would have been a ponderous vintage tourer, fitted with all the latest electronic timing and micro-distance measuring equipment. A powerful car, capable of over 150mph and 0-60mph in about five seconds, is of no help whatsoever. Nor are a standard odometer, a handheld stopwatch and, I admit it, a somewhat relaxed approach to regularity events on the part of this driver. I was more interested in the car than the competition and my mind kept wandering as 
I imagined how this 911 would perform on the Nordschleife. Conclusion: it felt beautifully nimble, extraordinarily light, very fast and it would be a fantastic thing to blast round the old Nürburgring. No question there.

Even so, we did our best on those tests because my co-driver on Thursday was the very pleasant and positive-thinking Astrid Böttinger of the Porsche press department in Stuttgart. She wanted to have a good go at getting a result and we ended that day about two-thirds of the way down the field. I think she was a bit disappointed but, in the company of well-equipped regularity driving experts, I thought it was a good achievement.

On Friday the rally was to run all day, through beautiful German countryside. We were joined at 7am by the photographer Tom Salt, who was also my navigator for the day. Astrid would be back in the car for the final sections on Saturday.

Tom was born in New York, educated in England and now, having married a German girl, lives not far from Hamburg, which was all very convenient. As soon as he arrived, I told him a lie. Looking serious, I said that we were leading the event overall and that everything depended on him now. I asked him whether he had ever done regularity events before. As he looked blank and admitted that he had no idea of what was involved, I began to explain the intricacies of what would be expected of him, in some detail. Obviously, I said, we'd need him to get some quick snaps but the main thing was to concentrate on maintaining our lead in the Hamburg-Berlin Klassik.

I think he fell for it for a few seconds before I relented and admitted that we were lying about 160th overall and that his job, above all else, was to get the pictures in the bag. Tom got his own back. He dropped the news of the E. coli scare and it took me a while to realise that he wasn't winding me up.

In deference to Astrid's enthusiasm, I decided that we would show the proper sporting spirit and make some effort in Friday's tests. As I crossed the beam to start the first of the day, Tom's mobile rang and he spent the entire time talking to a German mechanic in Lübeck about his motorbike, which was being serviced. Our performance on that test alone shot us straight to last place, where we probably remained for the rest of the event. Despite that utter catastrophe, Tom and I got on very well.

As the rally progressed, I also got to know Kuno Werner, technical wizard of the Porsche Museum workshop. Over the winter of 2009-10, Kuno was responsible for the full restoration of this car and he knows every nut, bolt, panel and grommet that went into it. Kuno was definitely the man to talk to. I learnt that it has an aluminum hood, front wings and doors. There was no sound deadening and no underbody protection. In his restoration, Kuno's one departure from the original specification was to add a little protection inside the wheelarches, which had suffered badly from stone chips and would obviously do so again 
in no time at all without a little help.

Kuno told me that the ultra-lightweight bumpers were 
handmade from fiberglass, as was the one-off rear wing and engine lid. As in the older 2.7RS, the prototype Clubsport has lightweight glass. Predictably, the suspension has stiffer-than-standard springs and dampers, and there are extra-stiff engine mounts. The engine is a normal 1984 Carrera 3164cc air-cooled flat-six, with just one modification: the inlet tract was polished inside, which Kuno believes might have added two or three horsepower. It has wind-up windows and the interior trim was reduced to a minimum, as in the later production Clubsport. The 16in wheels, 7J front and 8J rear, are also as on the production car.

This car must have cost a fortune to build back in 1984, with all its unique, handmade, lightweight body components, but, given its uncompromising, far-from-timid specification, I was very surprised at how civilized it was to drive, even on bumpy country roads. There was no harsh reaction to potholes and the steering had that superb, 'live' feel of the very best classic 911s.

There was a brief chance to push it hard through a couple of corners, off the public road at Groß Dölln, and there I found that it had that marvellous, natural handling balance so typical of Carreras of the mid-1980s. The difference was that it felt sharper, more responsive and considerably faster than standard, and the low weight had to be the key there.

My curiosity prompted me to ask for the car to be weighed accurately at the factory after the rally. The result, 1071kg in a front:rear ratio of 41:59, proved the point. That's 4kg less than a 1973 2.7 RS Touring and a massive 139kg under the official figure for a standard Carrera of the time. No wonder it felt so good. Any traditional 911 enthusiast, including myself, would love to own this car if it were not too valuable and significant to use regularly. It has its minor faults, of course. Those of us who drove 911s back then thought the improved gearchange and seating were great but I have to admit that today's 911s are better beyond measure.

Had the production Clubsport taken this extreme form it would surely have come at an eye-watering price. The engineers had made their point but Porsche's management made the right decision when it came to the production Clubsport of the 1988 model year. The Clubsport that went on sale was the right car 
for its time, offered at a bargain price, and it told us that the 
911 was here to stay after all. Any one of them would be a great prize to own today.



Specifications:

1984 Pre-production Porsche 911 Carrera Clubsport
Engine 3164cc air-cooled flat-six, OHC per bank, Bosch DME L-Jetronic fuel injection
Power 321bhp @ 5900rpm
Torque 209lb ft at 4800rpm
Transmission Five-speed manual, rear-wheel drive, limited-slip diff
Steering Rack and pinion
Suspension Front: MacPherson struts, lower wishbones, torsion bars, dual-tube gas-filled telescopic dampers, anti-roll bar. Rear: light alloy semi-trailing arms, torsion bars, dual-tube gas-filled telescopic dampers, anti-roll bar
Brakes Vented discs
Weight 1160kg (production version; this car 1071kg)
Performance Top speed 152mph (production version). 0-60mph sub-5.0sec (est)
Published Dec 7th, 2015
More Classic Car News & Article Categories:
Related Articles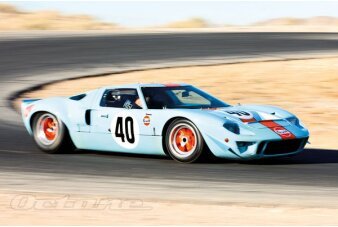 While every factory Ford GT40 is special, some are more special than others.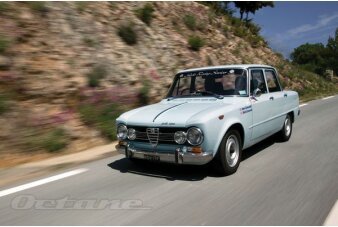 For the Linwoods historic rallying seems to come naturally.
×
Driven: 1984 Porsche 911 Prototype