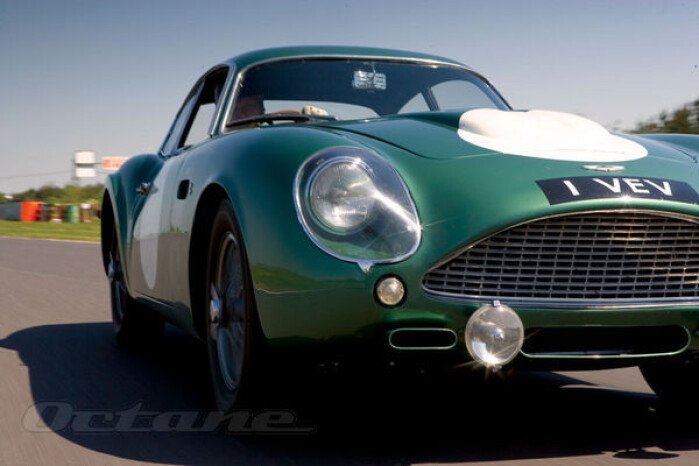 About 40 years ago somebody put a radio into 1 VEV. Today such vandalism seems mad, but perhaps it made sense then. During its recent restoration at RS Williams, they found the evidence. It had been covered up in later years but there, deep inside, were the holes that had been cut to take a 1960s car radio and its speaker.
Whoever was responsible didn't quite have the gall to desecrate the handmade Zagato body by drilling an antenna hole through it but, as Richard Williams told me: 'Concealed antennas were available then. Perhaps it had one of them.'
The pair of Aston Martin DB4GT Zagatos, registered 1 VEV and 2 VEV on May 19, 1961, and campaigned by John Ogier's Essex Racing Stable, have long been a legendary part of Aston Martin history. Heroically, they went into battle against the dominant Ferraris after the Works ceased racing officially. First they faced the 250GT SWB but then along came the fabulous 250GTO, which of course turned out to be one of the greatest GT racing cars ever made.
As the Astons were about 12% heavier than a 250GT SWB, they became instant underdogs. The DB4GT Zagatos were magnificent thoroughbreds but they just weren't quick enough. When the GTO appeared in 1962, it got worse: the Astons were then 18% heavier than the opposition. To be brutally honest, the position became steadily more hopeless for the Astons.
Nevertheless, Ogier gave it his best shot. He ran a superb team, he hired the best drivers and 1 VEV and 2 VEV came out fighting. Unfortunately the account opened very badly when the brand new pair retired early in the 1961 Le Mans 24 Hours. Both suffered head gasket failure because the heads had not been properly tightened down. But that simple cock-up made no real difference to the race result. One hour in, Ferrari held the first four places and the new Astons were fading away without ever being near the top ten.
A couple of outdated DBR1s were lying seventh and eighth early on, but not one Aston Martin finished the race
Published Dec 7th, 2015
More Classic Car News & Article Categories:
Related Articles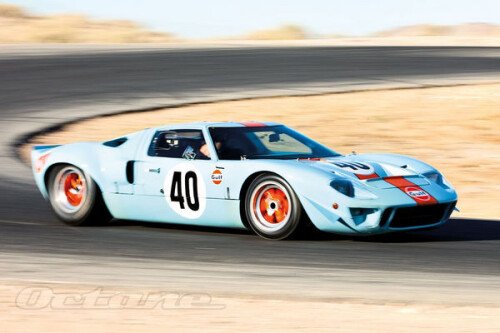 While every factory Ford GT40 is special, some are more special than others. The dazzling example featured here, chassis GT40P/1074, earns bonus points for at least three reasons..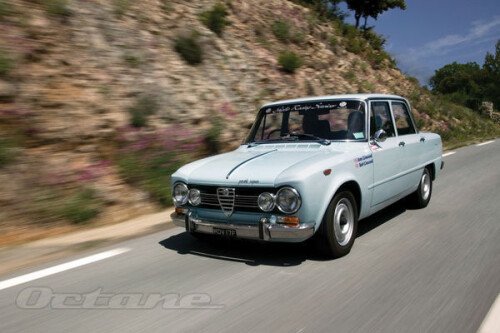 Not long after their first event together, Bob bought a standard road-going 1968 Alfa Romeo Giulia Super, and had it restored by Classicarco in Manchester. We spend a pleasant afternoon tossing it around the French countryside for Martyn
Advertisement
×
Driven: 1961 Aston Martin DB4GT Zagato